Carles Pérez: half an hour to grow up
If the subsidiary striker plays 30 minutes in a match he will automatically have the first team token. However, the calendar does not help because of the difficulty of the next rivals: Borussia, Atlético de Madrid, Inter, Real Madrid ...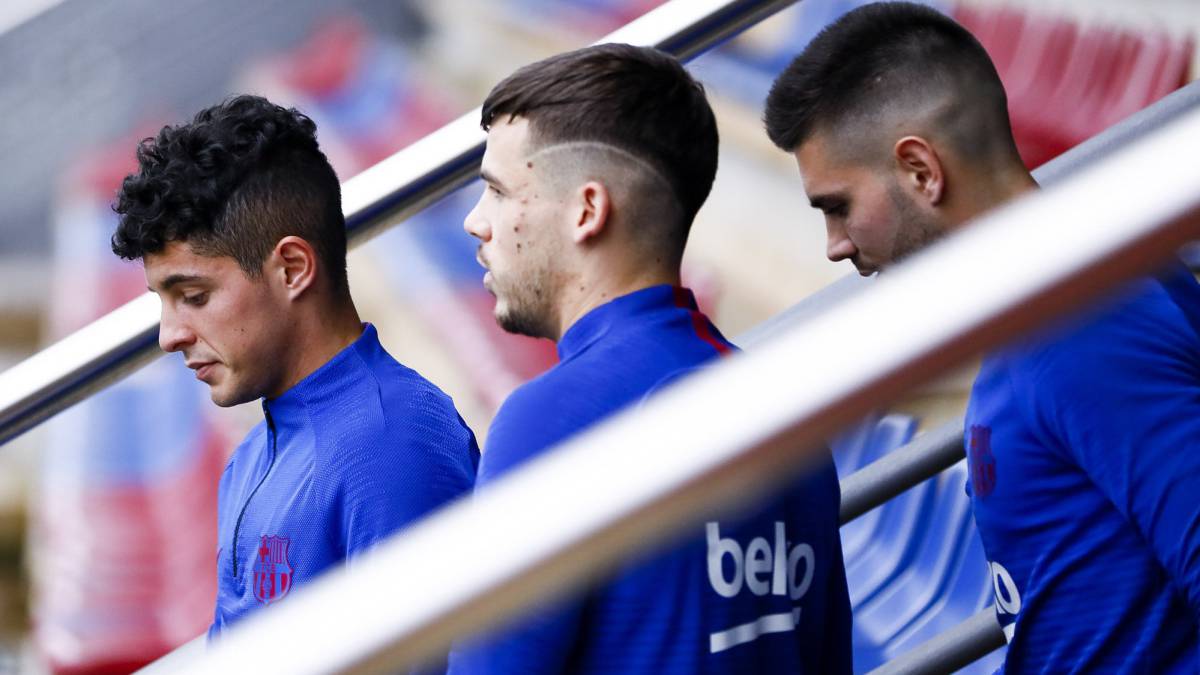 In one of the clauses that the young striker Carles Pérez has in his contract, it is specified that if he plays seven games with the first team, he will have a record with the greats. There is only one conditioner in that section: to count a match as valid, you must add at least 30 minutes. This season has already added six games of more than thirty minutes. All in LaLiga: Betis, Osasuna, Valencia, Granada, Getafe and Levante. In addition, both against Valencia and Granada completed the 90 minutes. We must add another game: the premiere of the season against Athletic in San Mamés, but when playing only 14 minutes does not add to have the first team's record.
The problem for Pérez is that today it seems that Valverde has him as the last on the list among the strikers. In fact, everything indicates that even the very young Ansu Fati has also passed him. Against Leganés, Fati played 20 minutes while Pérez ended up being discarded at the last minute. In addition, Carles Pérez has already debuted this season with the subsidiary, scoring even a goal, while Fati remains unpublished in Barcelona B.
The calendar also does not help the aspirations of Carles Pérez to add those 30 minutes to face games of maximum difficulty. We are talking about Borussia, Atlético de Madrid, Inter, Real Sociedad and Real Madrid. There is only one option in theory before the end of 2019 for Valverde to play Perez and thus be a first team player for all purposes: on December 7, Barcelona plays at Camp Nou against Mallorca and three days later He plays against Inter in the Champions League. According to the result of next Wednesday against Borussia, Inter's match would be inconsequential and the subsidiary's striker could have minutes. If in the end the game is life or death, the occasion could come to Mallorca because Valverde could reserve players thinking about the Champions.
If not, his last bullet would be in the last match of the year: on December 21 against Alavés. There is no doubt that it would be the best gift the club could give him before Christmas.
If Valverde does not give those 30 minutes to Alavés, the forward would have to wait until January 2020 with the Copa del Rey as a priority objective. The only reality is that sooner rather than later he will be a first team player. He deserves it.
Photos from as.com