Calleja: "We shouldn't think if we play outside or at home"
Villarreal coach says they must go "to Mallorca to seek victory", because if they want to be up they must "win games away from home and at home".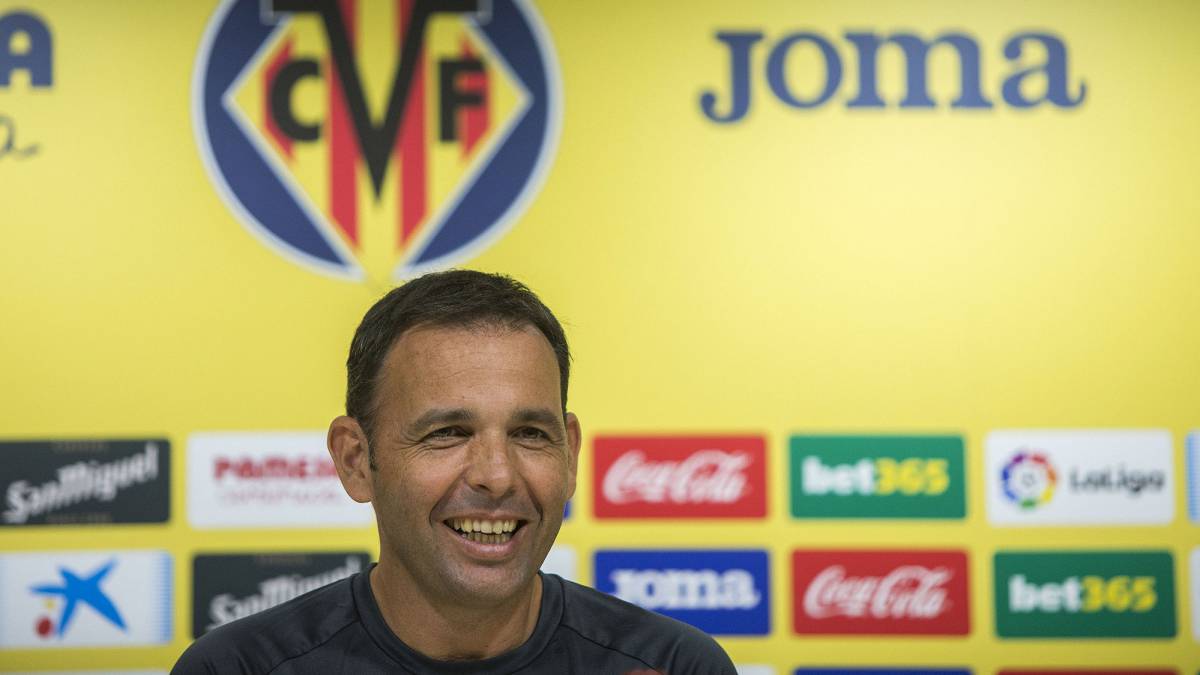 The Villarreal coach says they must go "to Mallorca to look for victory", because if they want to be up they must "win games away from home and at home" .
Therefore, he expects his team to "face home games like those outside", and that they must "go out convinced to the field that they can win in any field." Calleja points out that Toko Ekambi is "recovered", and that for now He has not decided "the eleven who will play in Mallorca." A rival who qualifies as "strong, solid and rocky at home", so it will not be easy to "overcome his defensive fabric." Finally, the coach acknowledges that he has " much merit that the four players have repeated in the call of the National Team ".
Happy for the 4 summoned by the National Team:
We are happy for the squad list of the National Team, it is a great joy, since the difficult thing is to keep up and hopefully they keep going regularly.
See the most outstanding players on this list:
They focus on daily work and were a little pending on the list, we met him at the end of the session and we communicated to them at the end of it. They have been congratulated by their peers, as is logical. I think they realize that if they do well on the team they can go to the National Team.
Has a lot of merit:
There is a lot of competition and with the National Team more, there are many players who are doing well, so with the amount of good players there are, it is worthwhile to go four of ours.
Ekambi recovered:
Toko works with the group and is fine, Alberto, Morlanes, Bruno and Ramiro do not arrive, who continue with their recovery plan. The rest are fine and we have them.
Wanting to win again:
We have the idea of recovering the path of victory, adding three more points before going to the break, but we know that we will not have it easy in Mallorca. We know that it is a team that has added all the points at home, a team that is strong at home, but we are convinced that we can win this Sunday.
Improve away from home:
We have managed to win outside, but we must not think if we play outside or at home, we must be convinced and take the step forward to win outside and thus be able to be up. To be up we must win out, but without forgetting that no rival will make it easy.
What happens to them outside the home:
I think we are very well and that nothing happens to us, we have won matches and competed, without going any further the other day we missed the tie at the last minute of the game. We have made good games outside, so we must be convinced that we can get the points out.
Mallorca:
Mallorca is a different rival to those that we have found out of home lately, a rocky and compact team, but one that is better folded and waiting behind, so we think it will continue with the same behaviors.
Do not expect an opponent with a suffocating pressure above:
I do not expect a rival to squeeze us continuously up, rather sporadically, we believe from what we have seen that will wait for us in three quarters of field and in our own field, it is a team that is well and will not change.
Mallorca, strong at home:
At home they are doing a good job, they are adding points in their field, so I hope to be able to change that and to develop their defense. We know that it will cost from the beginning, they are a solid team, supportive with support and that they defend with great discretion. It is a team that is difficult to disrupt, so we must be patient and wait for our option. We must know that we must insist and wait for our moment to seize it.
Changes in equipment:
We are going to wait to see what happens, I cannot assure if we are going to play with one or the other, so I prefer to wait. It is not true that there is a team made, there is a great squad, players who are giving a very good performance and players who have had to leave the bench and do things very well. My idea is that the players are prepared to play from the start or from the bench, but always wanting to help and compete.
Vicente Moreno:
Vicente Moreno has merit, I do not know him, but I have seen his teams, I have seen what they do and the truth is that it is admirable. Few coaches have managed to move from Second B to first and that shows that they get the most out of all their players.
Photos from as.com