Bruguera admits that Baptist can play today and says that Granollers is touched
"Roberto's return is the best news of all. Wanting to be here is impressive, we love him," said the captain of the Spanish team.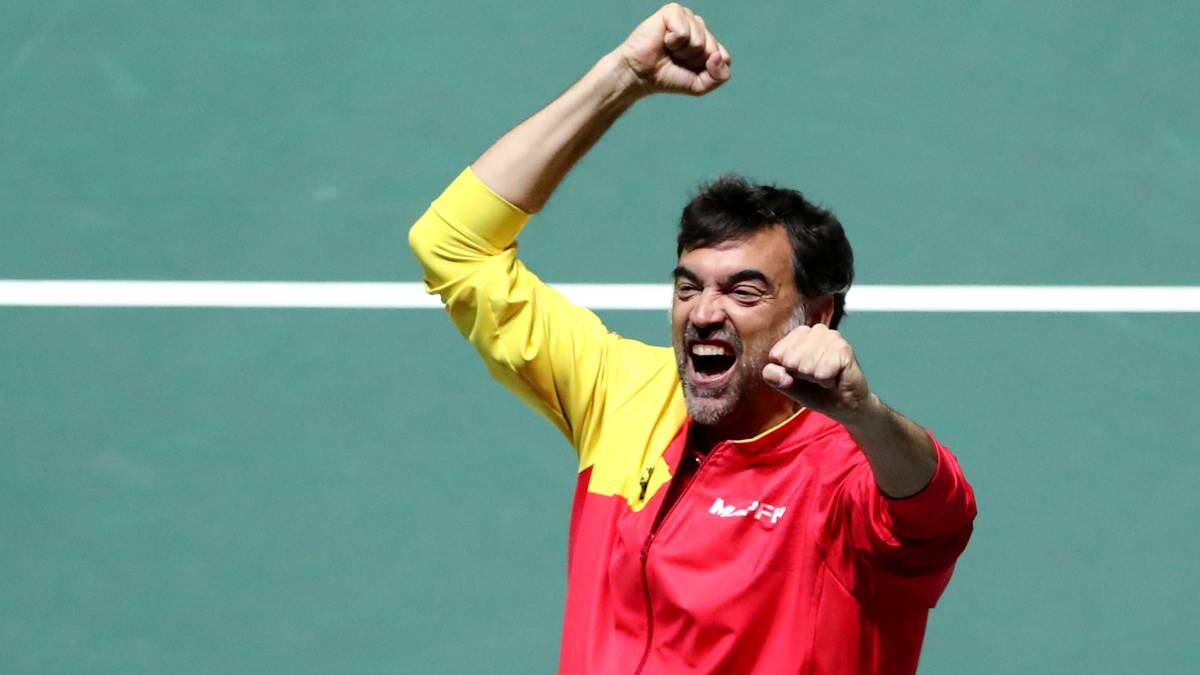 Sergi Bruguera, captain of the Spanish team, explained why it was Rafael Nadal and Feliciano López who played against the United Kingdom the doubles that put the National Team in the Davis Cup final: "Marcel Granollers has been low for medical reasons. from two to four in the morning and it was not the best way to rest. He woke up with a sore back and although he was infiltrated and tried until the last moment, he could not play because it hurt when he stooped down. " Feli is a great doubler and we have been forced to change ".
The coach explained in detail the problem that prevented him from aligning Carreño against Edmund: "Pablo had a strong contraction during the match and endured with strong leg pains, sacrificed himself and gave everything as he could. That must be valued very much. He aggravated the injury by forcing for two and a half hours, because it happened at the end of the first set. He got up with muscle aches, was treated and was better, but in a match of this nature he could not compete. "
He also spoke of the possibility that Roberto Bautista, who was absent from the quarterfinals due to the death of his father, can play today the first match of the final against Vasek Pospisil: "I think his return is the best news of all. What has happened Rober is one of the toughest things that can happen to a person, who wants to be here is impressive, we wish him the best and we adore him, I don't know who can play the final against Canada, we will value everything. fact is that I still have not been able to talk to him ".
Photos from as.com