Britain returns to the semifinals without Murray
Evans defeated Struff (7-6 (6), 3-6 and 7-6 (2) and completed the work of Edmund, who had defeated Kohlschreiber in the first match (6-3 and 7-5). : Spain.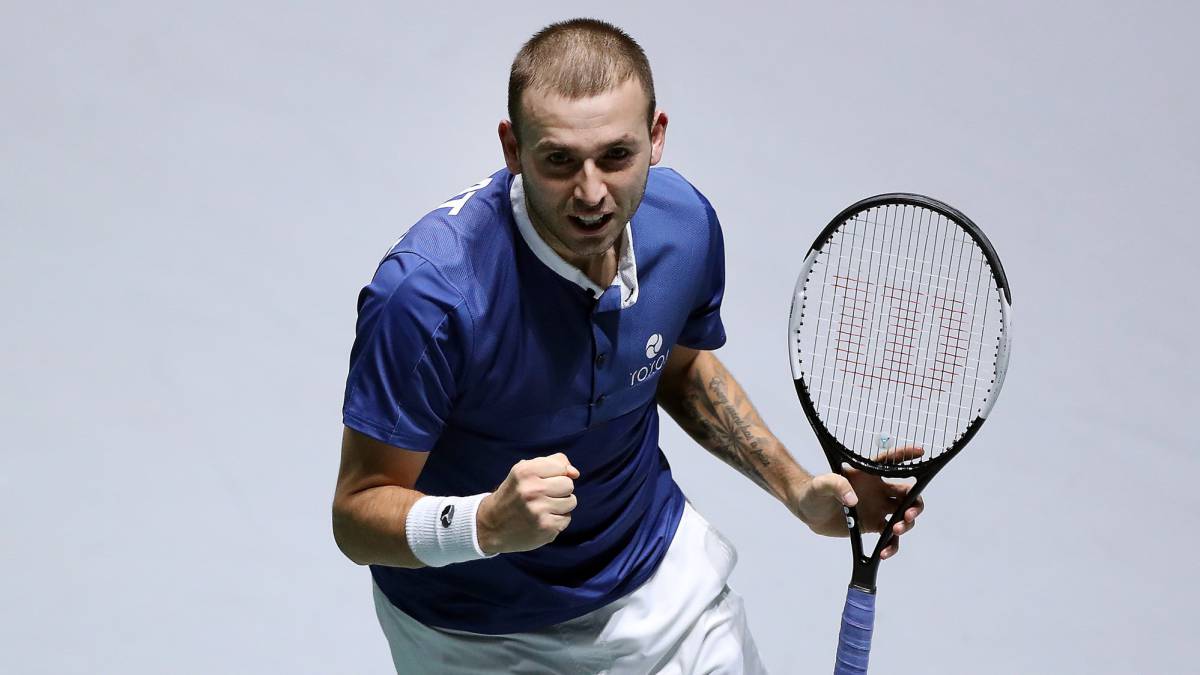 Britain will be in the semifinals of the Davis Cup. The victory of Daniel Evans against Jan-Lennard Struff 7-6 (6), 3-6 and 7-6 (2) in 2h: 24 gave the pass to the British team, which returns to the penultimate round of the Davis Cup three years later. Kyle Edmund had defeated Philipp Kohlschreiber in the first game (6-3 and 7-5). The doubles match will not be played because it is no longer necessary or influencing the classification because it is already the crosses. Now, Britain, which again dispensed with Andy Murray, will face this Saturday (17:30, #Vamos) to Spain.
Eva endured Struff's pressure well after beating him in the tiebreaker of a first set he could solve before, when he had a break of advantage (5-4 and serve). He could not contain him in the second, but in the third he overcame a bad moment, in which the German had two break points, and then protected his serves until a new tie-break in which he was superior. Struff picked up with 55 winning strokes (17 aces), but threw away his aggressiveness by adding 40 unforced errors by only 19 of his rival, more calm. Germany leaves Madrid with its head high after having reached the quarters without its number one, Alexander Zverev, who this new Davis does not convince at all.
Edmund, from forgotten to crucial
Edmund, who seemed not to count for Captain Leon Smith before the summons, has been erected as a fundamental piece for Britain in these finals. First he won the first victory in the key duel of the group stage against Kazakhstan. Now, in the quarterfinals, he has defeated with authority a veteran Kohlschreiber who has made in this tournament two of his best games of the year.
It was difficult for the German to carry out any plan. He was uncomfortable, a sensation he had not lived in the whole edition. Edmund wouldn't let him be aggressive, but it didn't work just to defend himself. The Briton hit every weak spot of a tennis player who, despite his seniority, was unable to escape the situation. An early break in the second set seemed to give him a reason to believe, but Edmund, again implacable, returned it with interest. 6-3 in the first and 7-5 in the second to put Germany on the ropes.
"Murray could play, but he wouldn't say he's in his best form"
"We talked about it the night before, rather late. I just thought that Kyle and Evo (as they nickname Evans) are now above where Murray is now, "said Lein Smith, British captain, who did not clarify whether he will have him on Saturday:" I could play, but I wouldn't say he Be in your best shape. This is how it feels. So we will continue talking about it. I can not say anything more. We have to keep seeing what is necessary every day. " Evans, on the other hand, advanced that he will leave without complexes in the semifinals against Nadal: "If I thought I could not beat him, I would not enter the track. He will have more pressure."
If you want to enjoy the Davis Cup semifinals live from the Magic Box here you can check the available tickets:
Canada - Russia (day shift): see available tickets
Spain - Great Britain (night shift): see available tickets
Semifinals pack (day and night shift): see available tickets
Photos from as.com