Brais: "I don't know anything about Tottenham and neither about my renewal"
The name of the midfielder was related in recent days to the English team. The negotiation for its contract extension continues.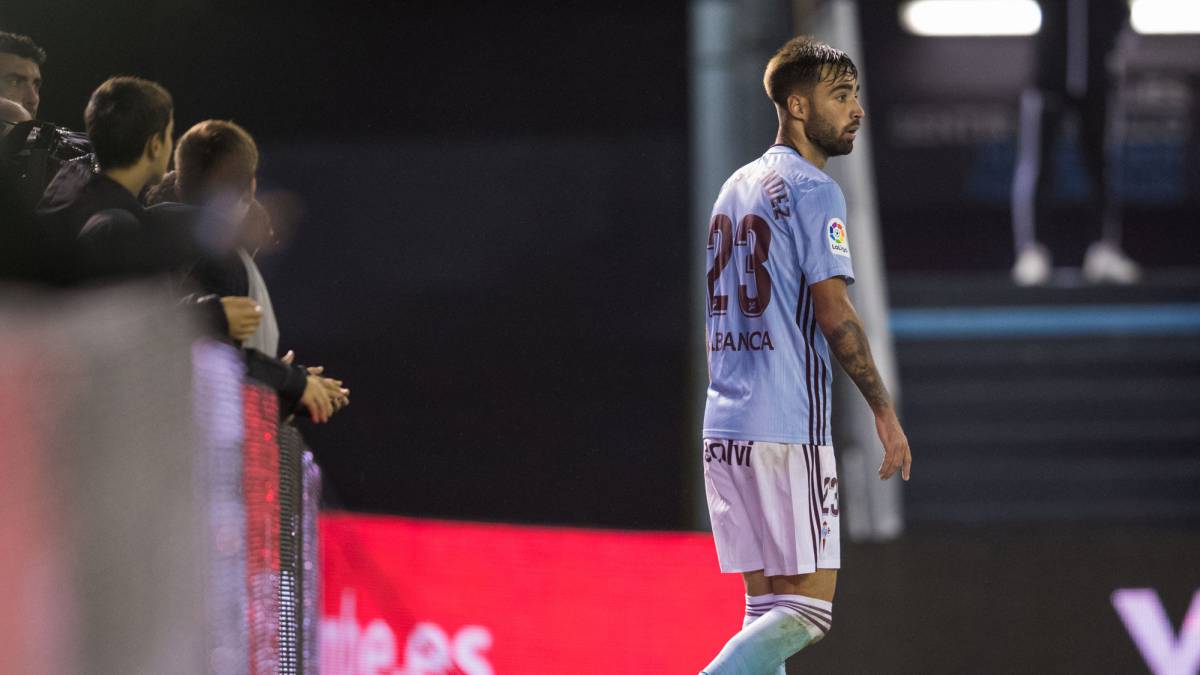 New coach: "You can see that he has clear ideas, what he wants from all of us, in general and individually, and I think he can give us a lot. He asks us to be more aggressive in pressure, to dominate the games, which is what he likes. It resembles a little what we have in the workforce and I think it will be good for us. "
Suplencia: "In the end we are many in the squad and anyone can play as a starter. It helps you to continue working and to do even more to earn the position. Here nobody gives anything and we are many with great level ".
Classification: "We should have looked from before the game to match, in the end the classification now does not help much, we must try to add the maximum possible matches three by three and when there are X days we will see what the objective and where we are ".
Selection: "You don't have to give me an explanation to anyone as to why you are going or not. They summon those they consider appropriate at that moment and I am glad for the rest of the comrades who are going. because that will mean that things are being done right here ".
First lap: "Yes it is true that the calendar was complicated at the beginning and now teams from the lower zone are coming, but that does not mean that they are less good or that they will make things easy for us. They will be difficult matches, but we have to start make a change and improve. We must add three by three because it will give us confidence and moral. "
At home: "Not winning out of cassa for almost a year does influence, they are points that you can add and escape, it is a deficit. We return to Vila-Real, where we won for the last time, and hopefully that turning point is it helps us to win again and gain confidence to do so in any field ".
System: "We are working many things. This break has been very good for us to work tactically on what the coach wants, different systems and different positions. They are different schemes and different ways of playing, there may be systems that fit better with us and there are others that cost us more ".
Position: "I have always said that I feel more half-pointed or inside than anything else. Yes it is true that I can play in other positions, I adapt and I have no problem, but acting indoors or mid-point I feel more comfortable and I think it is where I pay best ".
Renovation: "It remains the same. It is not a subject of which I am aware every day, my representative and the club take it. I am calm" .
Copa: "Now we have to focus on LaLiga and when it is the first Cup game we will think about it. We cannot get distracted."
Tottenham: "I'm out of everything, I focus on training and working as well as possible for myself and the team. Whatever has to be in the future, it will be. This is my house, I feel very good here, we know each other We all have many years of friendship and that makes it even better. I want to stay here. "
Long negotiation: "It doesn't worry me, I'm calm because I know it's working on it. It's not something I have to be worried about, if I renew now or in two months. I'd rather focus on mine and the rest. others will do it ".
Reyes Schedule: "It's a complicated schedule because many children that day will have to decide between going to the Cavalcade or the party. I would like it to be another time and they could go to both. Little can I do to change it."
Photos from as.com