Blessed disconnection: only five teams have scored more goals than the trident
Despite still having certain mismatches in their game, only five teams have better records than Messi, Suarez and Griezmann.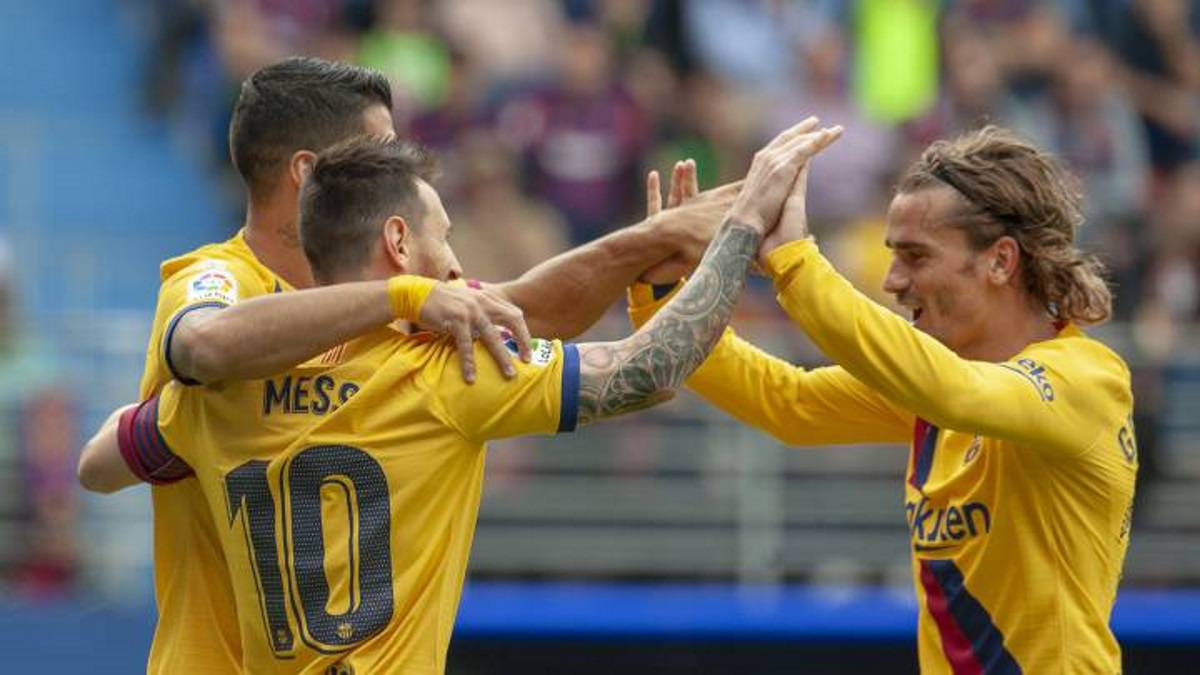 Everyone is still waiting for the trident formed by Leo Messi, Luis Suárez and Antoine Griezmann to begin to bear fruit. We are talking about three top-level players who would have to connect by force, but it seems that it is taking longer to get the synapses between them. And not so much for Luis Suárez and Leo Messi, who have been looking for each other on a pitch for years and practically playing together, but rather with respect to Antoine Griezmann, who, chosen on the left side, is often misplaced. and with problems when participating in the game
However, if we strictly adhere to numbers and statistics, it cannot be said that the trident is disappointing. In fact, among the three they have already scored 21 goals, although it is also true that they do not always coincide together on the field. In any case, they are the three most leading strikers in Barcelona. Ahead of all is Leo Messi, who has eight goals in LaLiga and one in the Champions, while Luis Suárez already accumulates six in LaLiga and two in the Champions, and Griezmann has to settle for four, all of them in LaLiga.
These numbers are so incontestable that only Villarreal (26), Real Madrid (25), Real Sociedad (21), Valencia (19) and Granada (19) add more goals than the 18 that the trident have at this start of the course. El Getafe, with 18, treasures the same records. The rest of LaLiga teams, a total of twelve, are below .
The other Blaugrana strikers in the squad are far from this trio. So much so that between Dembélé (1), Ansu Fati (2) and Carles Pérez (1) score the same goals as the former Atlético de Madrid striker.
Now the next step is to find the right modulation so that the three cracks have just met in the field. Everything happens so that Griezmann begins to feel more comfortable and participate more in the team's game. In fact, the rounded game of Barcelona this season was against Eibar in Ipurua on October 19, coinciding with the day the three strikers saw the door. Interestingly, since that day that the French see no door. A drought that begins to be worrying for an attacking player.
Photos from as.com