Betis prevails in the Guadalquivir derby
The verdiblancos meet the forecasts to overcome Sevilla in the traditional Hispanic race. Betic triumph in the feminine modality, and nervous in aspirants and veterans.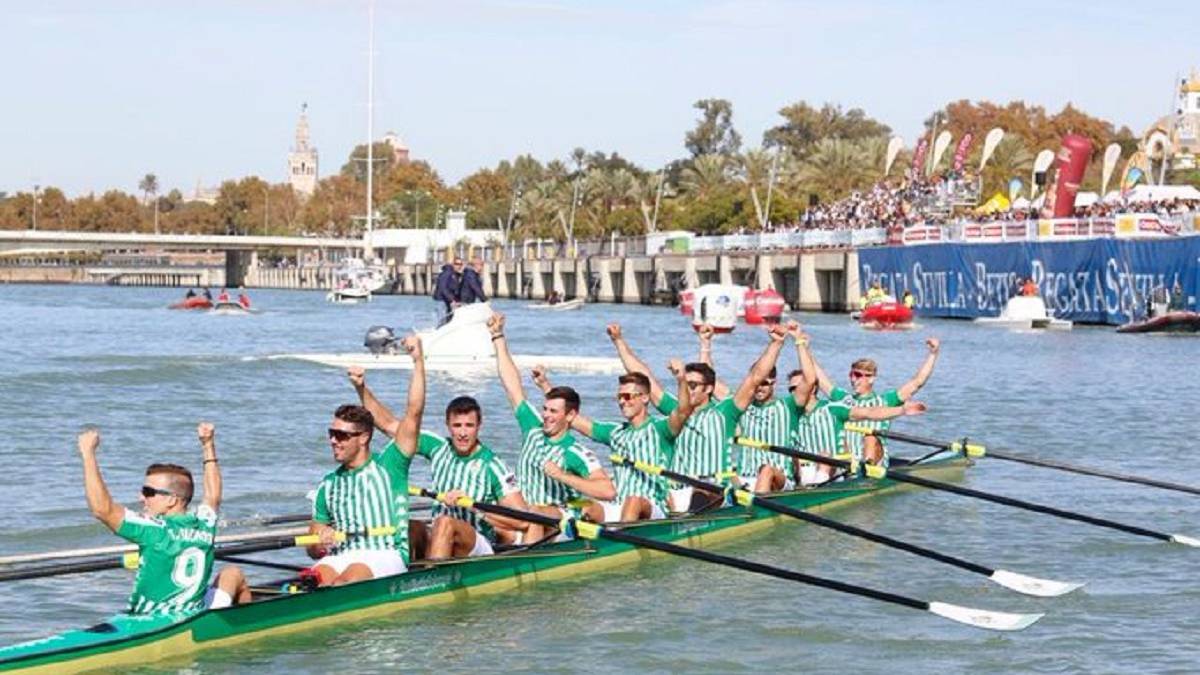 The Seville-Betis Regatta served today as a prelude to the derby that tomorrow the two Sevillian teams will play on the grass. In the waters of the Guadalquivir River, the Verdiblancos made the forecasts good and fulfilled their favoritism clearly imposing their adversary and adding their ninth consecutive victory, leaving the general balance at 30-23 even for the Sevilla team.
The 53rd edition of the Seville-Betis regatta did not disappoint those present. Numerous rowing enthusiasts moved to the vicinity of the river to closely monitor the future of each team in this traditional event. After an equalized start, the Verdiblanco boat was gaining little distance to the Sevilla and reached the curve of Chapina, usual key point of the race, ahead of his rival. From then on, everything was easier for the Betics. The 8 verdiblanco went calmly to the finish line and listened again to the anthem of his team for the ninth consecutive time.
The atmosphere reigned in the Guadalquivir and the rowers of both boats reflected with their hugs the enormous sportsmanship between rivals that share clubs and even selection. Betis continues its great moment in this Sevillian regatta and shortens distances in the generic test. In the other races of the morning, Sevilla prevailed in aspirants and veterans, while the Verdiblanco boat was imposed in the feminine modality. In the history of this women's derby, the Verdiblancos managed to match 15-15 after this clear Betic victory.
Photos from as.com