Benzema, before the safe of the League: Mendizorroza
The Alavés have only conceded two goals at home. Bale, possible headline. Vinicius returns to a list of summoned after two games away.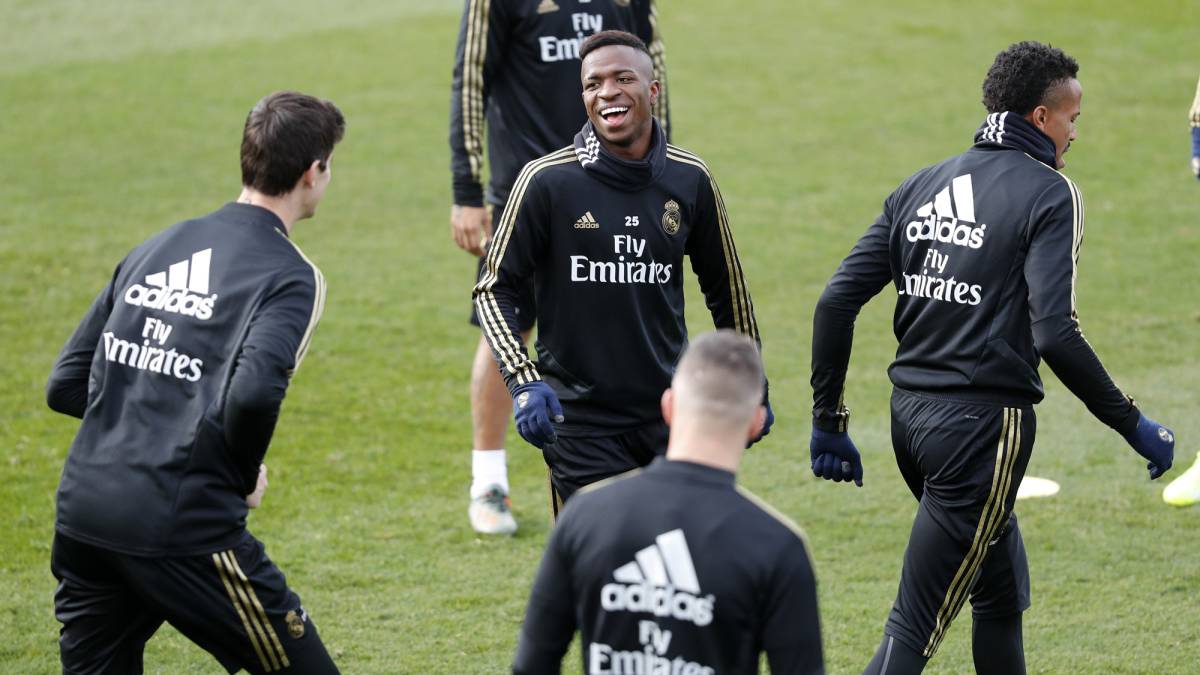 The last time Zinedine Zidane took to the mountain with plan B was more than a month and a half ago in Mallorca. He lost Madrid (it is his only defeat in LaLiga) and since then Odriozola and Militao have not played again for a minute, Jovic or Vinicius have not repeated as starters and the team has fared magnificently. Lost that train, another massive rotation is not expected for today although the calendar has begun to squeeze the white set. Nor does Mendizorroza advise it.
There is no more bipolar team in LaLiga than Alavés, the fifth best at home and the seventeenth out. Two goals conceded before his audience (no team in the category comes close to him) and 16 away from him, although with a game pattern that reminds a lot of Getafe, the dentist in the competition. He is the one who throws less on the door per game (half than Madrid), the one with less possession, the second most fouls he does and, nevertheless, the third one that takes the most advantage out of the stopped ball. 44 percent of their goals come from there.
Y, like Getafe, has a great pair of strikers, Lucas Pérez and Joselu. Of 31 and 29 years, respectively, they have been taking office in Spain and abroad. Raised both in Galicia, Lucas Pérez has already played in four leagues and Joselu in three. They carry 13 of the 16 goals of Alavés. Last weekend, in Eibar, Asier Garitano left the second on the bench and broke the pair after six games. He pulled him out at the end and did both of his team's goals. Maybe repeat the formula
The Alavés arrives at its best moment of the season, with two consecutive victories, something that it had not achieved so far and without doubts about Asier Garitano, who faced five games in a row without winning and Abelardo's shadow. In addition, today he recovers two players of great weight, Laguardia and Manu García, author of the goal that defeated Madrid last season.
Militao by Varane
Zidane, meanwhile, will be forced to touch sensitive areas of his eleven. He left Varane in Madrid, for rest, and Hazard, injured. The question is whether he will repeat the 4-4-2 to which he appealed or initially before the PSG or repeat the usual 4-3-3 with which the clash ended.
Militao will play, perhaps Mendy as left back and Modric is also expected, who could take the place of Isco. Hardly in this scenario will rest Casemiro or Valverde. And on tip, Bale points to Benzema's companion, unsuspected pichichi. The Welshman has not scored a goal for two months, but it seems easier to reintegrate him in away games, which can redeem him in the eyes of the fans. He also entered the Vinicius list after two thunderous exclusions. He has played 9% of the minutes in November although Zidane says his time will come. It doesn't seem like it is going to be today
Photos from as.com