Barça dribbles the FIFA virus
Ernesto Valverde was able to work with all internationals on Thursday after joining Ter Stegen, Arthur, De Jong and Ansu Fati.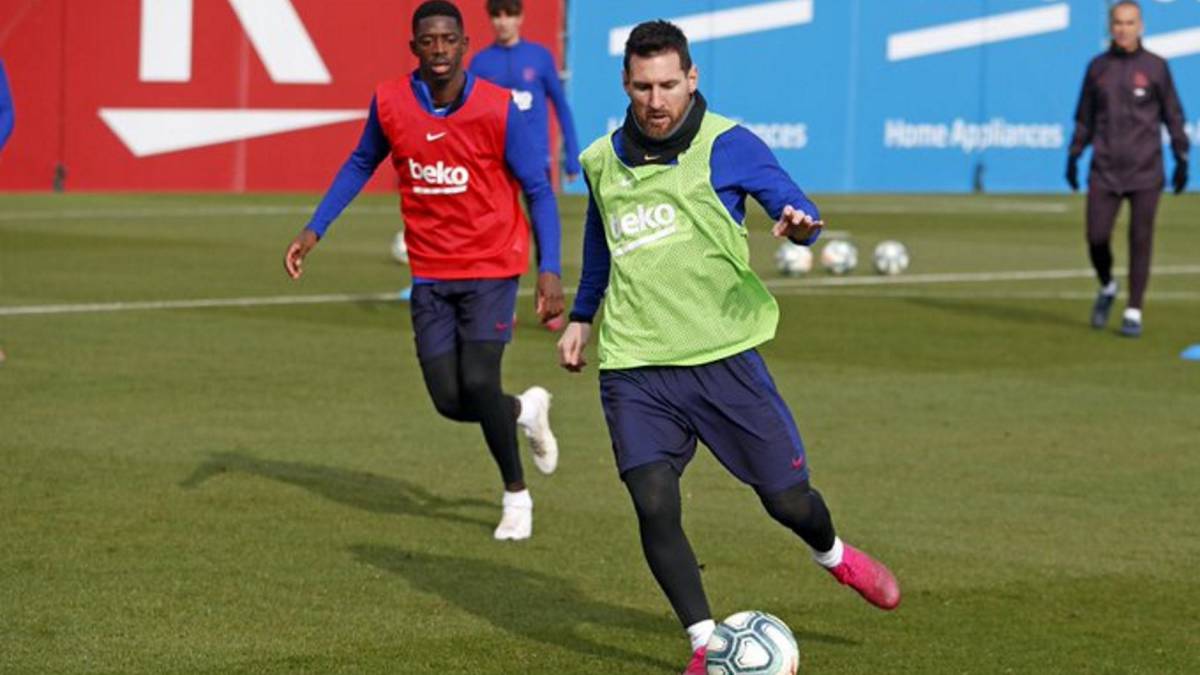 Finally Ernesto Valverde has been able to breathe with relief after verifying that the last shipment of internationals was incorporated this Thursday to the training session without any incident. Ter Stegen, Arthur, De Jong and Ansu Fati were the last players to join the work dynamics of the first team, which since Monday is working ahead of Saturday's game against Leganés.
Right now in the Blaugrana infirmary there are only two tenants: Nelson Semedo and Jordi Alba. Both are safe low for the next matches and Valverde will have to lend a hand to the theoretically reserve side. In the case of this Saturday's game, the situation becomes even more complicated if Sergi Roberto is sanctioned, so Valverde only has two players in the squad to face in this position: Senegalese right-back Moussa Wagué, who still It has not been released this season, and the left back, Junior Firpo, who has barely played three full games since the course began.
We must also see how the coach manages the rotations Blaugrana having a total of 21 players at his disposal: 19 from the first team and two from the subsidiary -Ansu Fati and Carles Pérez-. And it should not be forgotten that the most important game since the start of the course is just around the corner: Barcelona plays being or not being in the Champions League on Wednesday November 27 against Borussia de Dortmund at the Camp Nou. Any result that is not a triumph could complicate, and much, its classification for the round of 16, having to play everything to a card in the field of Inter on the last day.
Hence, everything indicates that before Leganés there will be more than one rotation. To start, Valverde will have to discard three players to travel to Madrid. In principle, the strongest candidates to stay in Barcelona are Todibo in the defense, Aleñá in the midfield and Pérez or Fati in the lead. Later in the field, some surprise is also expected in the eleven and the absence of a sacred cow in the field. Who sure will be is Gerard Piqué, being sanctioned for the match against Dortmund. In fact, the Catalan center does not plan to return with the team to Barcelona after the match against Leganés: he will stay the weekend in the Spanish capital to be present at the final of the tennis tournament organized by his company.
Photos from as.com