Baptist leaves the team for a health problem of his father
Spain's number two moved urgently this morning to Castellón. It had been used by Sergi Bruguera before Russia and Croatia.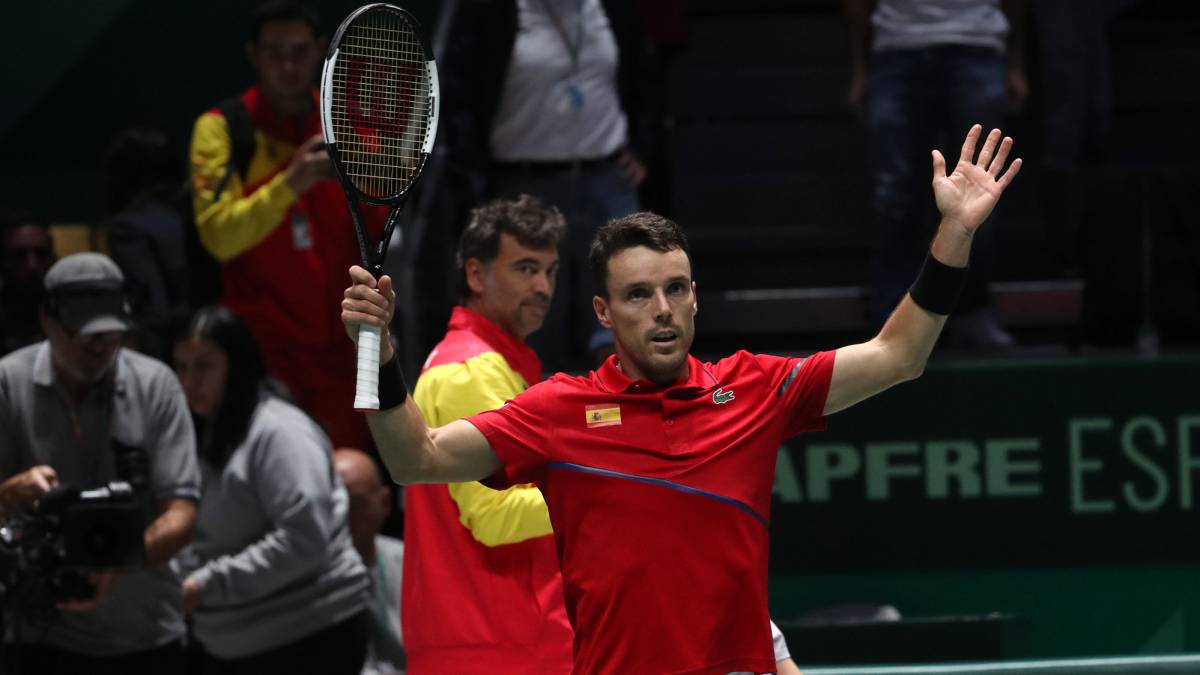 Roberto Bautista has had to leave Madrid this morning, leaving the Davis Cup team. The world number nine has moved to Castellón due to the worsening of the health of his father, who suffered a serious accident in 2016 while taking care of the tennis player's horses (he is a great fan of horse riding) before the Rio Games. He never recovered.
Bautista, number two in Spain and planning to marry next week, had lost on Tuesday against Russian Andrey Rublev in three sets and won Croatia's Nikola Mektik on Wednesday. The captain, Sergi Bruguera, had full confidence in him to play one of the individual matches, after a season in which he has reached the best ranking of his career and came to be a substitute at the London Masters, where he trained in conditions similar to those in Madrid.
In May 2018, Pepe Vendrell's pupil lost his mother suddenly shortly before Roland Garros, but he knew how to recover.
With no possibility of replacing tennis players in Davis, there are options for the captain to use Pablo Carreño (27th) or Feliciano Lopez (63rd) in the quarterfinals on Friday (6pm) in the first game of the series. Marcel Granollers seems destined exclusively for the doubles.
The competition regulations do not allow changes to the equipment for any reason once the competition has begun. Therefore, Spain will have to face the decisive phase with four players. As the rules allow to summon five and Bruguera did it (other teams have only traveled with four), it has a mattress.
Photos from as.com