Ayón: "In Madrid there was no desire to continue"
The Mexican center won two Euroleagues, four Leagues and three Cups in the white club, which he said goodbye last summer. Now it is a pillar of Zenit.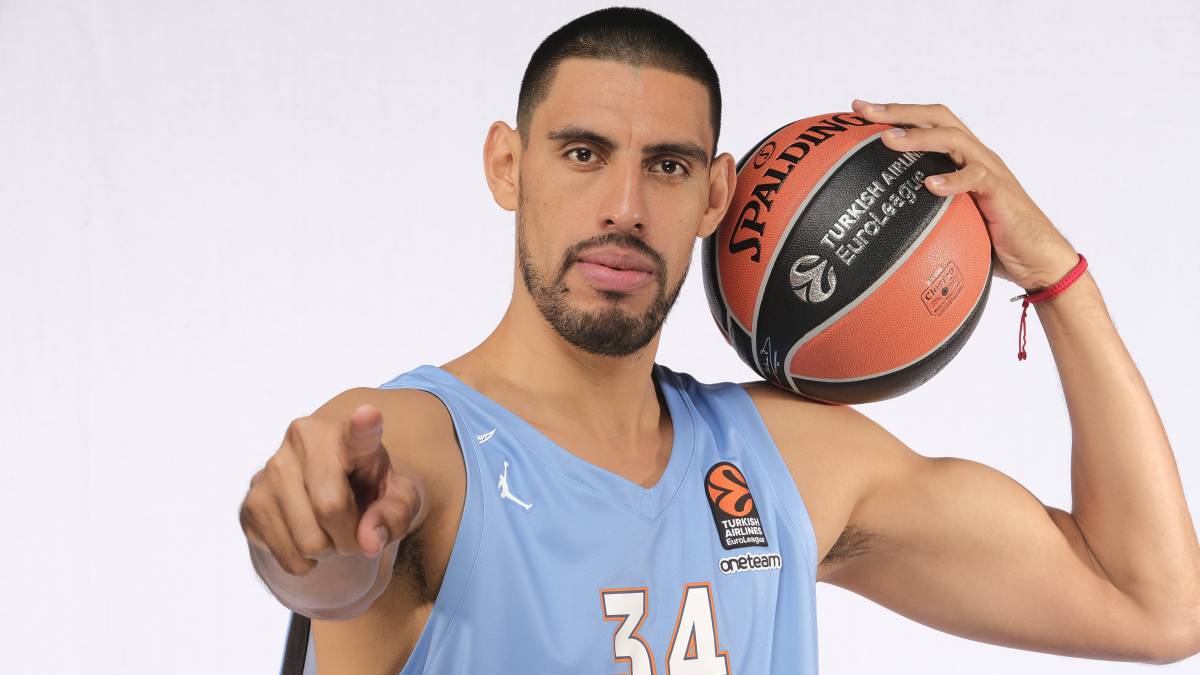 After five seasons in Madrid, how are you doing in St. Petersburg?
I am happy with my wife and daughter, and God willing, my son will come in December. We have gone to visit amazing museums. The city is wonderful, first class, although too cold. The adaptation to the team is going very well. We still lack sensations to win victories in matched finals, but we are on track.
What differences do you find between Russian and Spanish basketball?
The League here is very hard in the physical, there are contacts that in the ACB are not allowed and sometimes it is for some yes and others not ... The arbitration is peculiar.
How was your signing managed?
Now I joke with my wife because she said that anywhere but Russia, because of the cold. Everyone at home wanted me to go to the NBA, also my son, who wants to see me more, but the option was not given even though he was very close. That door was closed and that of Madrid already was. They needed to sign with time, although when you want someone is waiting for you. If they had no intention of waiting for me, it was because there was no desire to continue. The opportunity of Zenit with Joan Plaza emerged and his presence was key in my decision.
That was in July and in October Madrid signed Mejri. Did you feel it was a finished cycle?
From the club I think they did, the person in charge of basketball (Juan Carlos Sánchez) transmitted it to me. There was an approach in his day, but I did not see that it was with the intention that I stay. There are no culprits. The best thing for me was to wait for options in the NBA and, for Madrid, to complete the position with a good signing (Jordan Mickey) .
Promedia now 13.1 points, his best mark in the Euroleague.
Zenit needs other things. We all like to be the best, but in Madrid there was plenty of talent to put baskets and maybe someone who was encouraged to pass the ball was needed.
Barça or Madrid, who do you see stronger?
Madrid is Madrid, a solid team. The Chacho, Nocioni, Doncic left ... and there it continues. Barça has signed well, but Madrid maintains the winning gene implanted by Laso, the staff, the president ... and it shows.
He got along very well with Carroll, do you think he will retire this year?
I don't believe it. They had already removed Reyes a few seasons ago. They are players with a lot of desire and a very strong head. The physicist will say
Many athletes do not know what to do when they leave basketball, this is not the case.
I've prepared my future since I started playing. I have one subject left to finish the degree in Business Administration and then I will start a postgraduate course in sports management. I must know how sports policy works in Mexico, although I am aware of the strengths, weaknesses ...
Do you want to be responsible for the sport?
I would love to, in Mexico he is called director of CONADE (National Commission for Physical Culture and Sports). From that position you can do real things. Young people and children need projects that help them exploit their talent because they are the future.
Your wife, Estefanía Carrillo, participates these days in the Mrs. Globe beauty contest
Just traveled to China and we look forward to the opportunity. I wish you success, you have everything to achieve something important.
What would you say today to the fans of Real Madrid?
That I spent five years that I will never forget. I carry them in my heart and, if you remember me, it is a pride for me; Madrid will always be my family.
Taylor has traveled but is doubtful against Zenit (18:00, Dazn)
Madrid visits Zenit St. Petersburg directed by Joan Plaza and has Ayón ("Will want to show off," says Causeur) and six other former ACB players. He is the Euroleague colista with five defeats in a row, although he fell against Valencia and the Efes in very tight finals. The whites chain the third duel against a Russian team after winning Khimki and CSKA last week. Llull will be about three weeks off and Reyes, who is already part of the training with the group, and Mejri are not ready yet. Taylor has traveled after fracturing her nose, although it is doubt
Photos from as.com