Asier Garitano: "They tell me there could be a penalty for Aleix"
"It's weird that he protested," says the Alavés coach. He also spoke of the hardness of the crash: "To compete with Madrid we have to lead to that."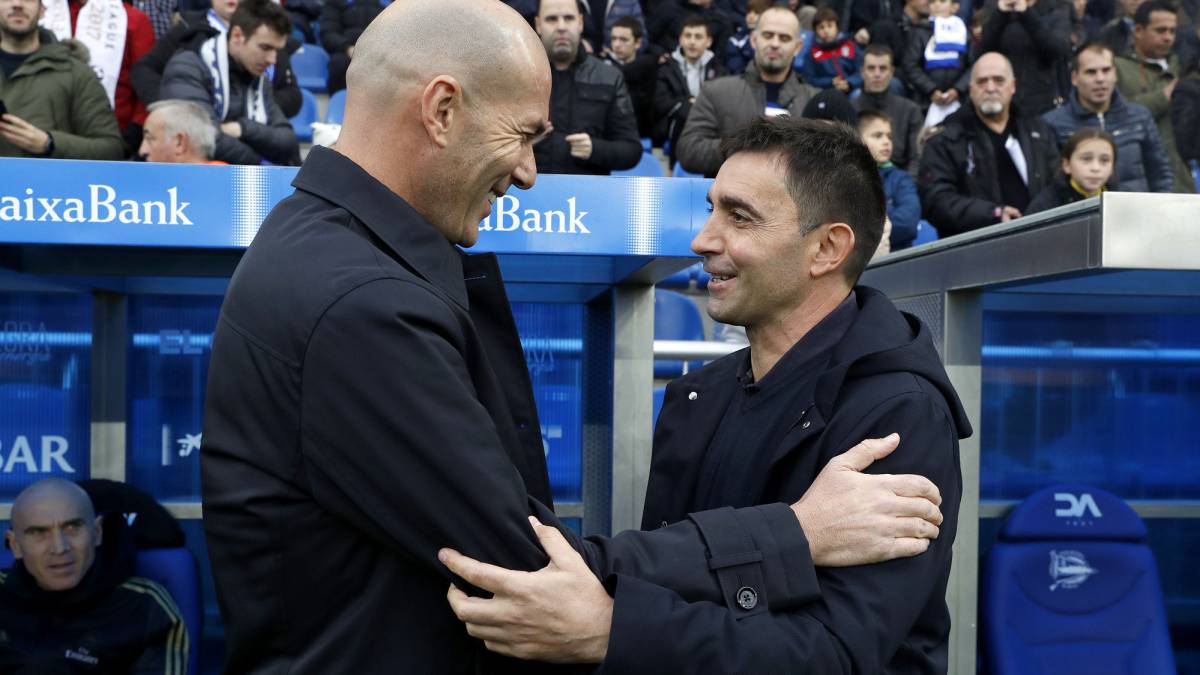 The party: "We knew the power of Madrid. I think that the duel has been matched in many moments, but they made us two goals, one of them with a side foul, something we had worked on, but it could happen to such a great rival. The pity is that the tie did not last long. In the end we squeeze, we throw corners, but it could not be. We wanted to compete from the beginning because the opponent usually starts very strong. We were not doing things wrong but we received a goal from a side foul and that has annoyed us a lot. Then it costs but we had the ability to tie. Then, with the second one, the game has gone a bit although we have had some occasions later. A pity because we are going empty ".
The Alavés reacted: "I think that Real Madrid has created less than on other occasions. We had the hope of adding against them but we could not. We have tried before our people but fatigue has also appeared. And players like Pina they came from an injury. We've also seen some cards that have conditioned us. "
Ramos' goal: "It can happen, because they are good in the offensive strategy and in the beating. It is not the first nor will it be the last of the matches that will win this way, because it is one of their virtues, but it bothers to lose."
Have you seen tie options at the end? "Well, some of us have. For example, the one from Manu that Areola has taken at the end. We have arrived because we have maintained the balance between attack and defense until the end. I think we have made a good game but it has not given us to add ".
A very friction match: "To compete with Real Madrid we have to take that. You have to play like that."
Penalti to Aleix Vidal: "It is rare that I have protested. They tell me that it can be a penalty. It has to be seen by another person in the VAR" .
Do you think the arbitration has affected the match? "I don't think there is anything to object in that regard. And the conflicting moves from where I find myself cannot be seen well."
Final drag: "We are going to follow this line, but losing annoys much losing" .
Does it hurt to fit the goals? "They have a lot of talent but it bothers you that it comes from a foul. The second part of a good stop by our goalkeeper and Carvajal has insisted and struggled to score. It bothers you but this is over and now what we have to do is follow ".
Photos from as.com