Arrasate: "The idea against Espanyol is to put the field downhill"
On the script of the game, he said they will try to "be comfortable, playing in a rival field, giving rhythm and defending against the goal."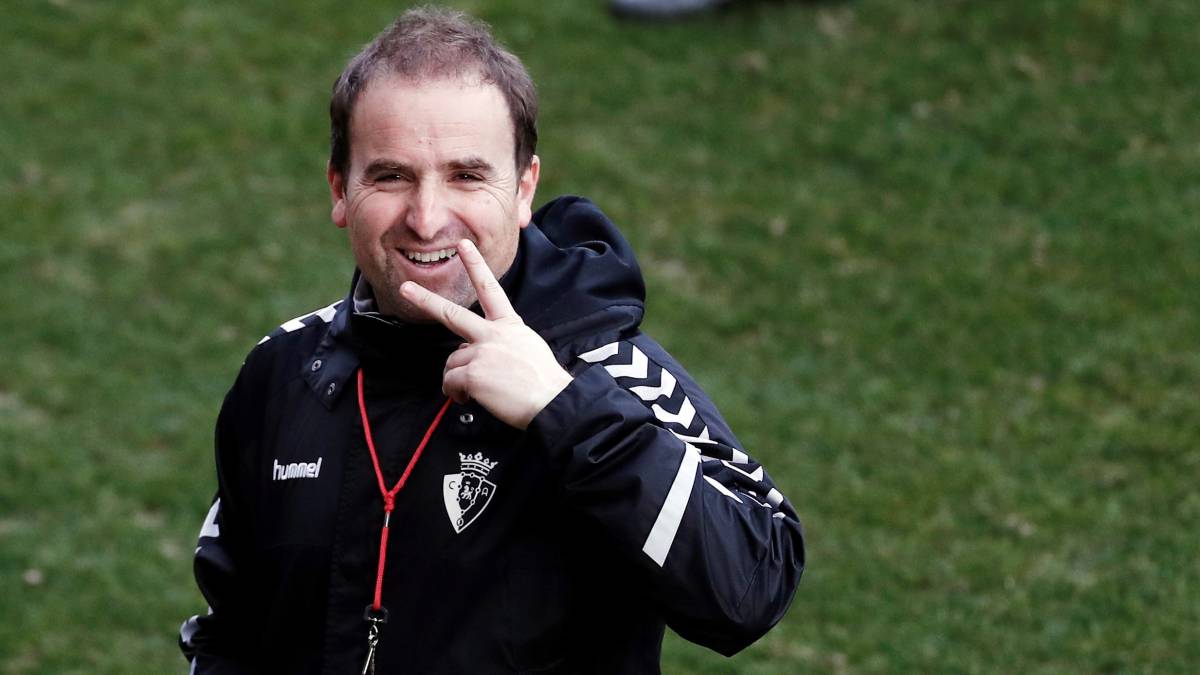 The Basque coach of Osasuna, Jagoba Arrasate, has said he expects a tough game against Espanyol despite the situation that the parrots are going through and has estimated that they should play as in the second half against Athletic, "putting the field downhill" and without making "rude mistakes" .
Arrasate has assured at a press conference that the call has been the "most difficult" he has done so far, since "all players are important and it is a headache to have to leave five field players out of the call that They were fine ", though," inside the bad, it is the team that wins because of this competition ".
On the situation that Espanyol is going through, Arrasate has talked about how complex it is to combine two competitions and has declared that they expect a rival "strong, with its best version", despite the fact that at home "he does not have good numbers" .
The Basque coach has said that his team is "eager to face the game", since the defeat against Athletic "was tough and also at home." He stressed that as of Wednesday they were already well-minded of the match against the parakeets to show that "they remain competitive."
Arrasate has summoned Nacho Vidal for this Sunday's game, of which Rober Ibáñez "the imbalance" has stood out and Oier, captain of the team, has praised the "hierarchy" he shows in all the matches .
On the physical situation of goalkeeper Sergio Herrera, Arrasate has commented that he has muscular discomfort, although he has trained normally, but as a precaution they take Iñaki Alvarez, goalkeeper of the subsidiary.
The style of play that Espanyol has will not cause Osasuna to change its system and game idea, but it will force the reds to "attack in one way and defend in another," said Arrasate, who has considered the game to be very important. Start of the match against a team that, depending on how the score goes, "may affect the situation in the table" .
After highlighting that they will try to be competitive and not make mistakes, because, "if not, it is very difficult to score points," Arrasate said they must "finally reach a certain score and tomorrow everything that is added will be good for us so that we do not we cut points ".
About the game script, Arrasate has assured that they will try to "be comfortable, playing in rival field, giving rhythm and defending in the opposite goal, because it will be there when we can be more comfortable, knowing that reality can be different and we will have to adapt she ".
Photos from as.com