Argentina in the Davis Cup: from Vilas to the historic 2016
The Argentine team has almost always been fighting with the best, but has only raised a title in its history. Vilas and Del Potro, the main references.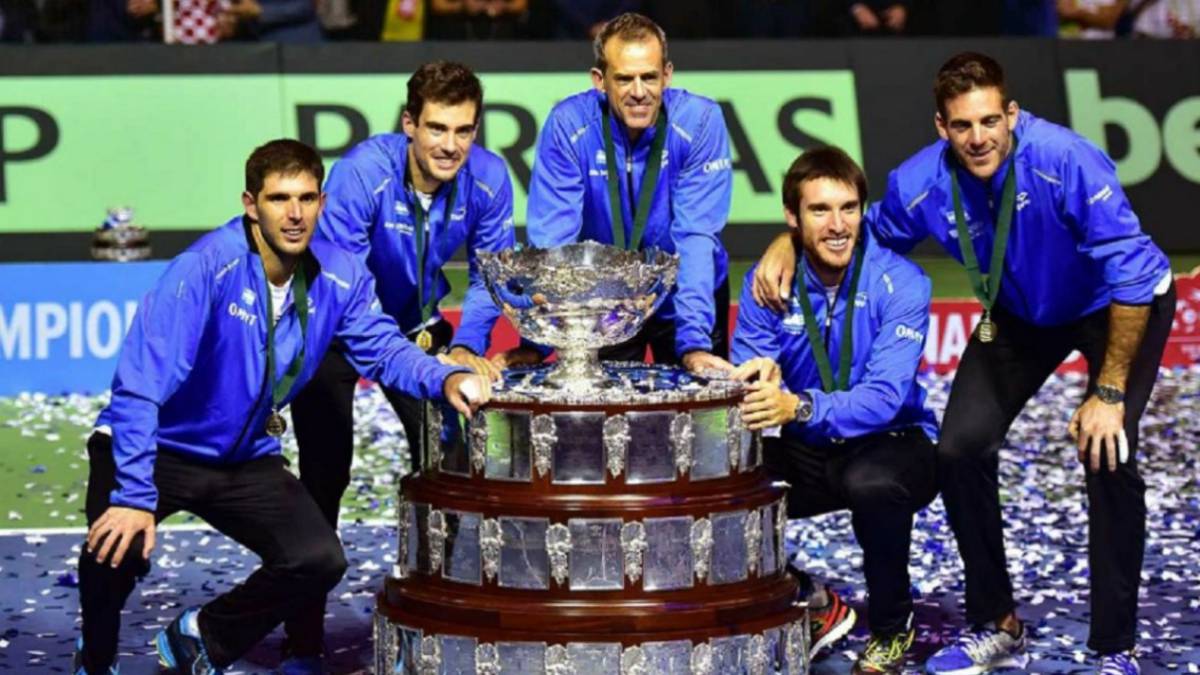 Argentina is a team that has a rich history in the Davis Cup, having participated for the first time in 1923 and been in full competition for 64 years, with a golden era at the beginning of the century that was not only a streak of permanence in The World Group, but allowed him to reach several finals, being considered the best team without having won the salad bowl, a curse that finally broke in 2016 after having played four finals without successes.
For decades, the Argentine team played at the Buenos Aires Lawn Tennis Club, and also on occasion on the outskirts of the Monumental Stadium. In 2006, he held the Mary Terán de Weiss Stadium (known as Parque Roca) for his matches and became the stadium par excellence of Davis while playing in the City of Buenos Aires.
The Albiceleste team played 155 series, of which they won 90 of them, remaining 26 years in the World Group, of which they won in 39 series and lost 24 of them. Guillermo Vilas being the historical player who played the greatest number of series and the one who won the most games, with 57 wins and 24 losses, 45 of them in singles (with 10 setbacks), while David Nalbandián was the one with the most points in doubles ( 16) .
2016 was the historic year for the Argentine Davis team: after first imposing on Poland (3-2), Italy (3-1) and Great Britain (3-2), the definition came against Croatia as a visitor in Zagreb. Sunday began with the series 2-1 below, but Juan Martín Del Potro matched the actions after a great comeback against Marin Cilic being 2 sets down, setting the table for Federico Delbonis to be imposed on Ivo Karlovic for the first and only silver salad bowl in history
Now with this new format, Argentina will look for its second title in Madrid, without Del Potro but with Diego Schwartzman as the main flag and by the hand of the captaincy of Gastón Gaudio.
If you want to see Argentina live in the Magic Box here you can check the available tickets:
Wednesday, November 20: Argentina - Germany
Photos from as.com