Ángel Martín: "When you dream big things, you can get them"
The sports director of Getafe attended AS on the trip to Trabzon and reassures about the winter market: "We do not consider leaving any player."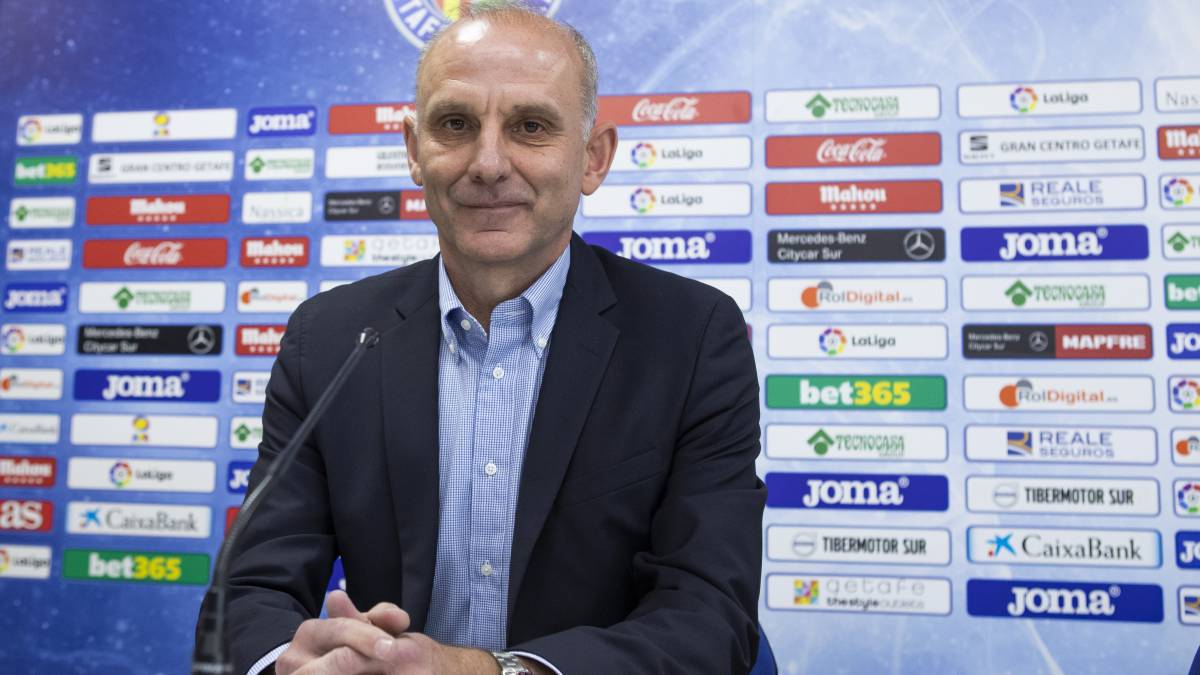 How are you living the European Getafe experience?
It's being very pretty. In small cubes it is not easy to enjoy it. I was lucky enough to play UEFA with Osasuna. All this makes the club great and the players make them grow, have more ground. Facing European clubs is an enriching experience for everyone.
It could have been the Champions ...
It was a shame for a game not to enjoy the Champions League which is a tremendous experience. There all the teams are great and the games are beautiful. When you dream of big things you can get them. The equality is increasing and the dynamics is good. The team competes very well with a great master and can be repeated and improved again, knowing that 38 games have to be done very well and some of the greats have to fail, because there are templates that we cannot keep up with.
Dream big in this competition what does it mean?
With Osasuna we reach the semifinals and Getafe has as good a team as we had then or better. He also touched us with Trabzonspor and ended up eliminating Sevilla who was champion. It would be beautiful to go so far. Why not?
How do you rate the team's performance so far?
Very good. We are competing well and in Europe we have had a group without big names, but with very good teams. We have the intact options to pass the round despite the fact that against Basel we were not accompanied by luck a little bit.
How is your relationship with Bordalás when making the equipment?
He's a very nice guy and we always keep in touch with the possibilities of the market and try to agree on everything
How is the approaching winter market considered?
A club like ours always has to be open to improvement, especially in the weakest positions. In winter it is complicated because any player needs to adapt or pick up the pace and now it is not easy.
Are you satisfied with not having a basic pillar stolen?
The president stands firm that no one leaves if he is not paying the clause. If so, we would have money to sign with more security than if you go for free or assigned players. Nobody thinks that no player can go out in this market.
And reinforce?
We talk to the coach to find out what positions can be reinforced. If a player can come to improve the competition, we will try
Is the interest in Carles Aleñá true?
You know I don't talk about specific names because it's not good for Getafe. Aleñá is a great player and I will not discuss his quality.
Are you already working in that direction?
Since the summer market was closed we started working on the winter one. We see the players who are free, those who play less and the possibilities that will be
I know you see many quarry matches. What inspires you?
Now we are focused on the subsidiary to improve and consolidate in Second B. What the kids have to do is have people where they look at the first team and work day by day as if it were the last training in a club. They must believe they can be soccer players. Then the funnel becomes very small in the last step. When we left the club I would like there to be five or six boys from the quarry in the first team.
Was it easier for Osasuna to get players from below?
People who breastfeed the club since childhood are identified and important. It is a cultural issue and in the north people are very confident and given opportunities. As Enrique Martín said, you have to throw them in the sand and demonstrate. I hope we leave that mark here.
So far what is the mark left by Ángel Martín?
I have come to work, to be serious and to create a good atmosphere with the people around me. Returning to my land made me excited and that posed me, not so much challenges, but that the club reminds me with love and thanks the day I leave.
Photos from as.com