"Messi and others didn't say goodbye; they didn't behave in the best way"
Kolar, goalkeeper of Slavia Prague, complained in mixed zone of the attitude of several Barcelona players but praised Ter Stegen, who stayed to congratulate him.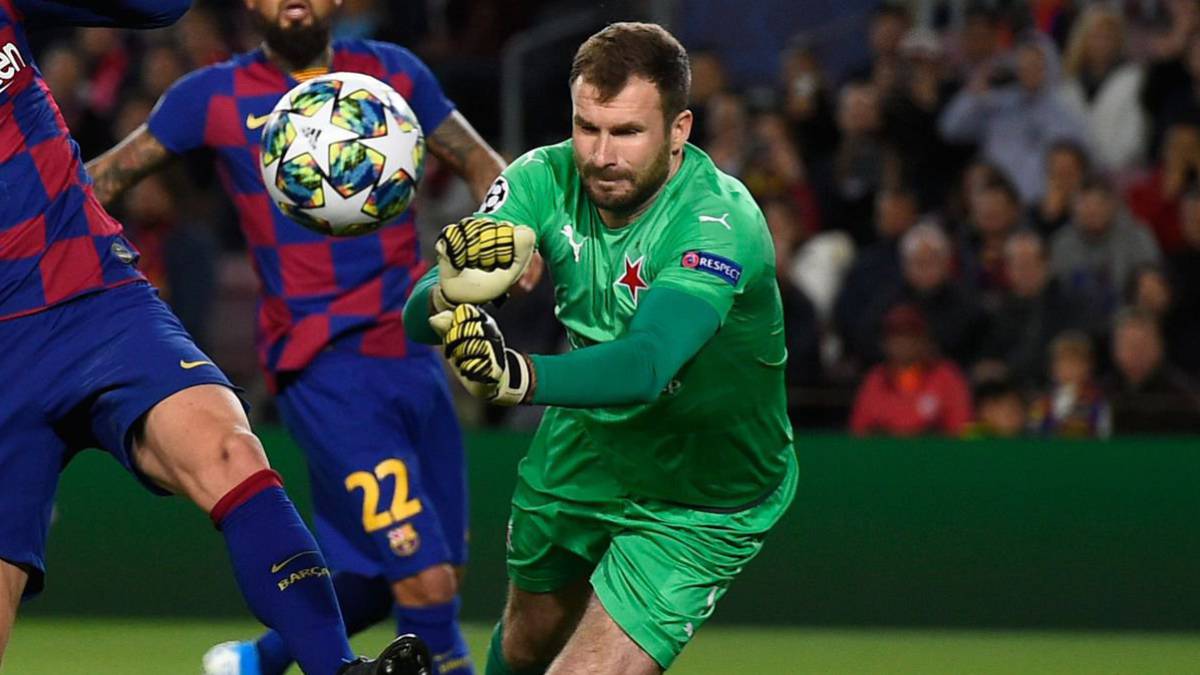 Ondrej Kolar, goalkeeper of Slavia Prague, had an exceptional evening at Camp Nou. The goalkeeper was the main culprit for the scoreboard to end as it began by taking clear chances and being vital for his team.
Happy for his good performance, I just got a bit disappointed at the Camp Nou because of the attitude of some Barcelona players after the game, except for Ter Stegen, who stayed to congratulate him on his performance on the grass.
"Ter Stegen waited for me in the tunnel. He stopped me and told me that he had not seen such a good performance in a long time and that he really liked how I played with his feet. He stayed to wait for me and for me it was a prize. Listen to those words of such a good goalkeeper ... I got goosebumps Messi and the others left and some did not greet us It was sad We wanted to meet them and exchange the shirts at the end of the game but they did not have the best behavior "he said in the mixed zone.
Despite the meritorious draw at the Camp Nou, Slavia Prague continues last in Group F with Barcelona as leader, Dortmund second and Inter, in the position that entitles the Europa League. The Czechs still have the option of reaching the second European competition since they are two points behind the Italians, who face the next day of the Champions League. In the Giuseppe Meazza they already scratched a tie and in 20 days they will look for their first victory of this edition.
Photos from as.com