Alonso: third in history and should have won ten titles
The Spaniard would only be behind Schumacher and Stewart in a study conducted by 'F1Metrics': "Alonso is one of the greatest talents of his generation."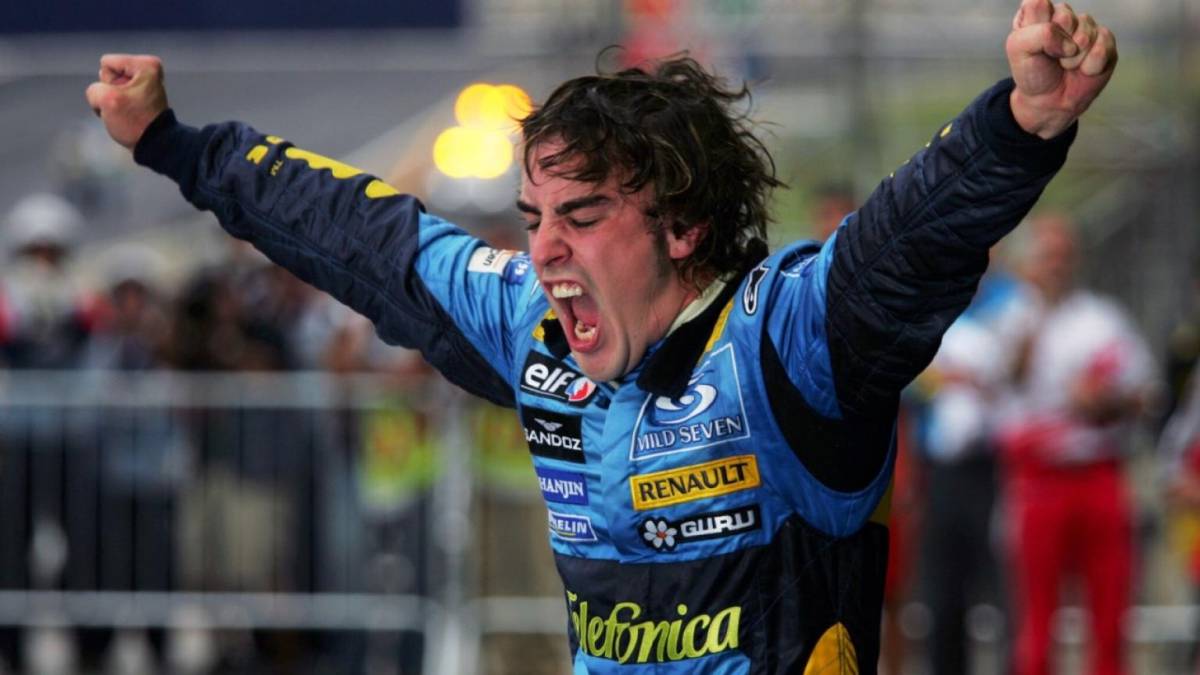 Formula 1 is a complex sport. It is true that the easiest way to calibrate the best drivers is to look at the statistics table, but it is not always the most fair if we understand this business. Let's give a quick example. Stirling Moss has one more victory than Jenson Button who owns one more championship, can anyone say which one is better of the two? Alonso two titles less than Vettel. We repeat the question
Many factors intervene in F1. Thus, an analyst of the history of this competition has generated an "objective statistical model to try to separate the performance of the driver from the car's performance and other key factors". This takes into account the competitiveness of the driver, the team, season, age and experience, taking into account the rate of points per race from zero to ten excluding dropouts that are not the cause of the pilot.
According to this mathematical study, Fernando Alonso would be the best of the current generation, the second of the 2000s and the third at all times and according to his performance he should have achieved ten world titles.
How can it be that he stayed in two? Fernando achieved 32 victories, 97 podiums and two World Cups in his first 202 in F1. In this period, he was 8 points away from three other championships. In the next 110, Alonso did not win again and managed only eight podiums. Undoubtedly, the decisions that were logical at the time were taken into account considering the teams, we are talking about Ferrari and McLaren, the two best ever, but in perspective they have been wrong.
This is what they see in this F1Metrics study: "Alonso's options were possibly limited at times by his reputation as a divisive and self-centered pilot, who preferred to be the team's central focus. What we can say with certainty is that Alonso was one of the greatest talents of his generation. By leveling the effect of the machinery, a factor that rarely helped Alonso, the model gives him 10 pilot titles, only surpassed by Michael Schumacher. In fact, each objective pilot classification model that separates the performance of the team and the pilot has classified Alonso as the best driver of the post-Schumacher generation. "
This model gives a classification to each pilot in which it is seen that the current one, in which the Spanish wins, is the best generation of pilots ever. And determines that the best seven in history are Michael Schumacher, Jackie Stewart, Fernando Alonso, Juan Manuel Fangio, Alberto Ascari, Jim Clark and Lewis Hamilton. "While the model identifies that today's F1 drivers are much stronger than those of the past, these first seven are a collection of atypical athletes that cover the times of the sport," closes article
The best ten in the history of Formula 1
SchumacherStewartAlonsoFangioAscariClarkHamiltonVettelVerstappenMoss
The best three in the history of Formula 1 for decades
Years 50
Fangio
Ascari
Moss
Years 60
Clark
Stewart
Moss
Years 70
Stewart
Lauda
Hunt
Years 80
Prost
Senna
Keke Rosberg
Years 90
Schumacher
Senna
Prost
Years 2000
Schumacher
Alonso
Raikkonen
Years 2010
Alonso
Hamilton
Verstappen
Photos from as.com