Alonso holds the pull to strengthen the fourth place
The best, with Al Rajhi in the lead, rose the pace in the second stage and the Spaniard did the same. It yielded 7:30 with the other Toyota.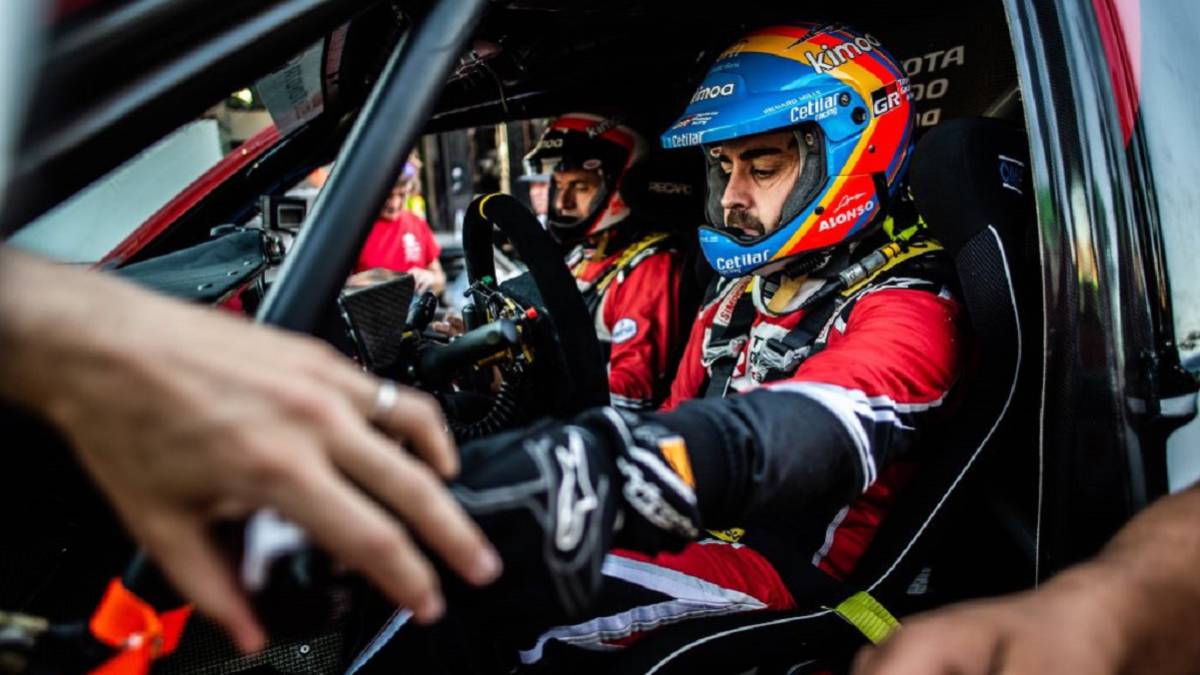 The main objective here is not to win either. Although it is the test of a local Saudi competition, in the Al Ula Neom Rally he has also met others who have more experience than him in raids, who know the terrain better and who go faster. That's why every time Alonso and Coma have taken the exit of a special they do it thinking about the same thing: continue adding kilometers and experiences at the wheel of their Toyota Hilux to give the chest when it really matters, in the Dakar.
He is running in Saudi Arabia for that, however, even if the Spanish couple is not required to get out of there with the victory, they do intend not to get too far from the favorites and finish the week in a decent position. They have capacity for that ... and they showed it again on the second day of action. A stage in the same area as yesterday, near the town of Al Ula, and with exactly the same distance, 211 kilometers in which the best accelerated the pace quite a bit and Alonso also did
1h 47:15 registered the Spaniard when he reached the finish line. A time that if he had done the first day would have served him to stay a few seconds after the stage victory, but that on Thursday gives him the same position with which it was released, the fourth. Indeed, those who rolled ahead of him raised the bar and the fastest of all stopped the stopwatch at 1h 39:40. This time it was Al Rajhi, with the other Toyota Hilux of the rally, who scored the victory leaving Fernando and Marc almost eight minutes away.
The Saudi was unattainable for others and endorsed his compatriot Bin Seaidan three and a half minutes, staying 2:52 of his leadership. In between the two of them he put the one that completes the trio of favorites, Al Qassimi, yielding 2:29 in the stage and 4:42 in the accumulated. And where does this leave Alonso? Fourth, at 11:46 from the first, at 7:04 from the nearest, the Peugeot of Abu Dhabi, and 4:06 ahead of the Czech Zapletal. A distance that takes you away from the win, but that keeps you in the Top 5. Second day and goal fulfilled.
Photos from as.com