Alonso completes his best day in Arabia: third in Stage 3
On the longest day of the Al Ula Neom Rally, the Spaniard gave less than two minutes to the Toyota of Al Rajhi and gets a little closer to the podium.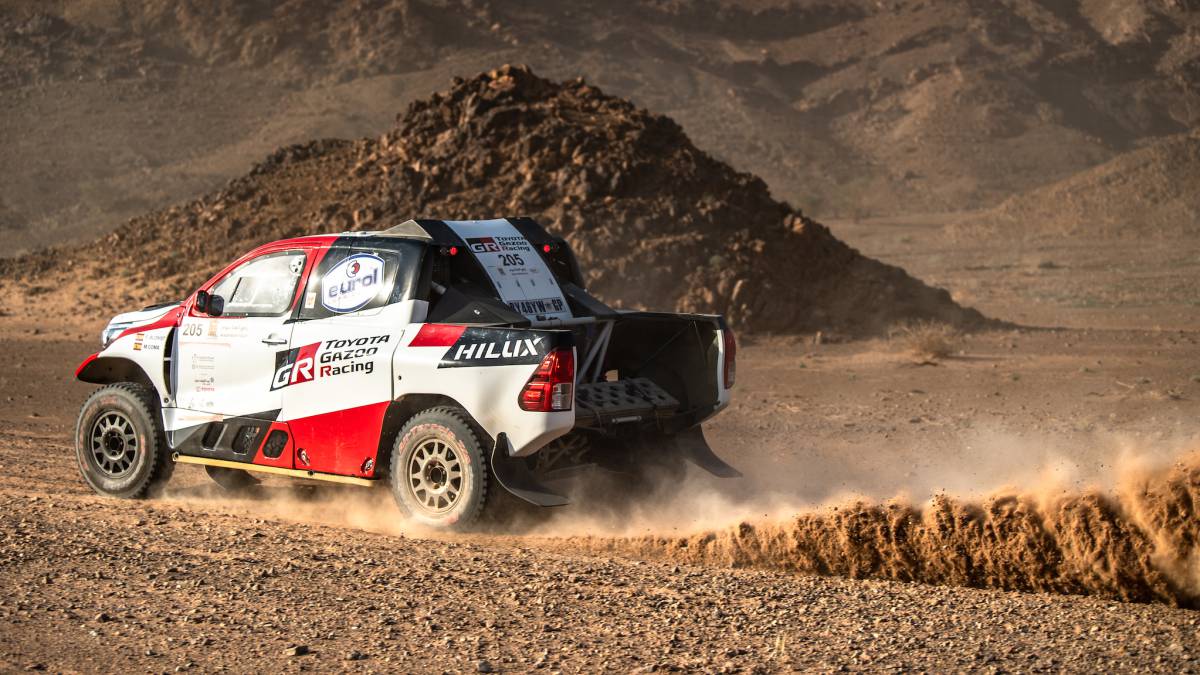 He is soaking up everything he can learn from Saudi Arabia in his days there. Of the desert and how to overcome its dangers, how fast you can go through the different terrains, but also of culture, landscapes, history. When Alonso embraces a new challenge he goes deep into it, he tries to leave improvisation reduced to the minimum expression based on studying every detail, and that also includes what he sees when he gets off his Toyota. It's about the sand of the Dakar entering all the pores.
In his case, the best way to do it is based on kilometers behind the wheel, and in the third stage of Al Ula Neom Rally he had the most of all he had traveled so far in a single day with the longest special of the competition. 231 km road from Neom passing through the village of Abu Al Qazaz and ending on the north coast of the Red Sea. A spectacular place that hid the most demanding challenge so far, and Alonso and Coma overcame it with a note staying closer than ever to the winner of the day.
The Spaniards passed the stage in 1h 33:50, while Al Rajhi, who won again, did so in 1h 31:55. That is, the difference between the two Toyota did not reach two minutes (1:55), a very good result for Alonso that made him finish for the first time in the first three, since only the Saudi also slipped between them Bin Seaidan with his Mini, but only for 17 seconds. While the fourth favorite in Liza, Al Qassimi, finished 42 seconds behind Fernando with his Peugeot.
Great news therefore for the Spaniard in the longest and fastest day that brings him a little closer to the rally podium. It is true that the leader is going over 12 minutes, but if on Thursday he had the third position of the general in the hands of Al Qassimi at 7:04, he now has 6:22 left. A distance that remains considerable for the last 175 km of Saturday around Neom, in which Al Rajhi will seek to cut the 1:14 that Bin Seaidan takes. Another productive day in Saudi Arabia. Another day learning
Photos from as.com