Alkorta: "I know what happens Unai Núñez, it happened to me in Madrid"
Understand your feelings for not being substitute. About Javi Martínez qualifies that "he is a top player, with a valid contract and a crack in Bayern," qualifies the Athletic sports director.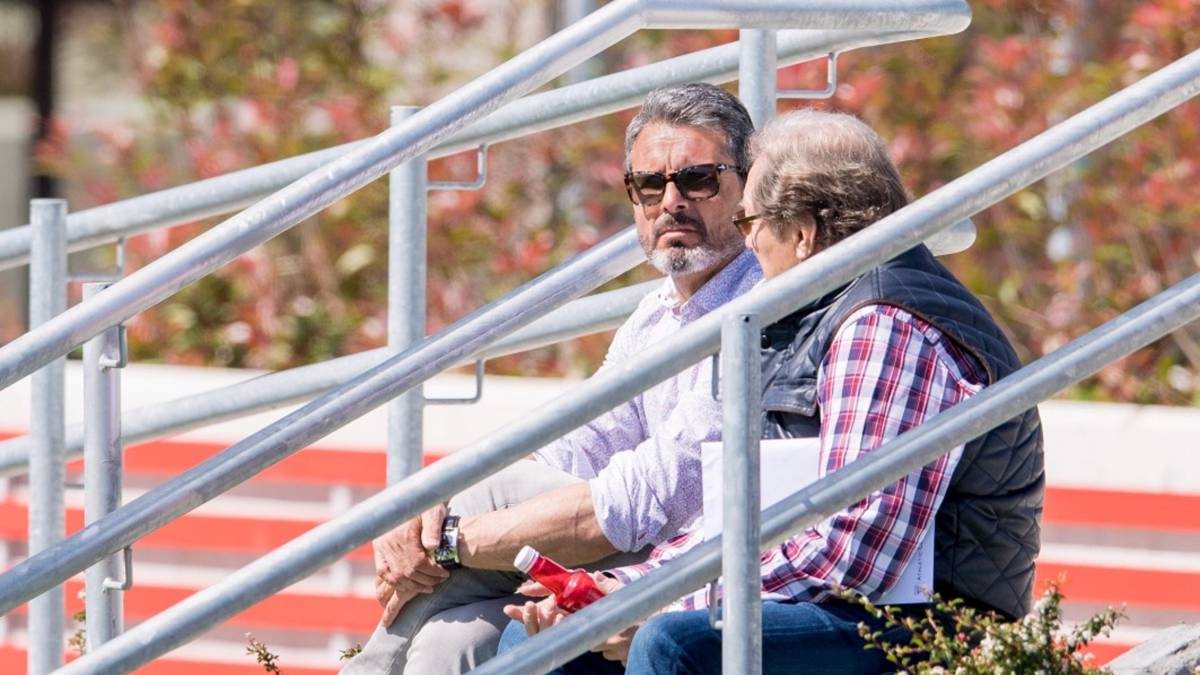 Athletic Athletic Director Rafa Alkorta has come up with some convoluted and unfortunate statements about Unai Núñez in which the center felt very upset about its alleged market valuation. "Unai has two more years of contract, I screwed up on the radio with what I said and apologized in person, but now I will explain myself better: I think that paying 30 million clause for a central, not him but anyone, is a lot of money, "he said to clarify the mess.
Moreover, he puts himself in his skin before a substitution for the fierce competition with Iñigo Martínez and Yeray Álvarez: "He has a lot of level, but what happens to me in Real Madrid for a year and a half, that there were others two centrals that put the coach ahead. I have told Unai in person. I know what happens. But as I said, for me, the best place to grow is still Athletic, I hope to have him here for many years "Slipped Alkorta.
About Javi Martínez, he was more ambiguous in an extensive interview on El Futbolín by Radio Popular, although despite what has been said there has been no negotiation. The photo in the friendly closed door before Eibar in Lezama falls on his own weight: "Javi Martínez returns to Lezama whenever he wants because he has many friends here; he is a fantastic kid, he just went to see friends and the friendly match. " Alkorta is aware of the difficulty that his return would entail: "Javi is a top player, but he has a valid contract and he is a crack at Bayern. We wish him all the luck in the world," he said.
Williams was a cyclone against Osasuna. Alkorta ponders: "It is a force of nature, it is very difficult at this terrible rate of First to play so many games in a row (133), Iñaki has a spectacular genetics and also takes great care, that then has a reward in the form of success "he pointed out. The goal is very well covered: "Unai Simón is already a reality, a great boy, who does everything calmly and very well, and who also has behind an uncle like Herrerín, who is a competitive animal. A goalkeeper who he does more work because he achucha. It is a very healthy competition for the job. "
Kenan Kodro marked in El Sadar, a signing under his mandate in a winter market of the past year delicate in offensive positions: "Kenan is a soccer star, a kid who sought life in Europe and it is a delight to have him here. Kodro he is a professional, he never complains or makes excuses, he knows what there is. He prepares and if he does it he does it well. Being without playing with continuity is a difficult situation, but that at the same time hardens him, him and Asier Villalibre ", highlights the exleon, which relies on the Lezama quarry. The pearl Oihan Sancet, holder in Pamplona for the first time, and Iñigo Vicente, triumphing in the Mirandés, are palpable examples. "Oihan has great faculties. We already knew that he was going to be able to play this season in the first team, but then the coach decides who he puts on. It is not the same to play in Second B, the rhythm and the atmosphere with 20,000 people are very different the tier. The First Division is very tough, "emphasizes the sports director. He is seduced by the three goals and assists chained by Iñigo Vicente: "Iñigo Vicente is called 'The Magician' for something, he has something ... I've been watching him play since he was 15 years old, and we are all in love with his talent. He decided to go to Mirandés for real fun, it was difficult to start but now he has several very good games, he has the facility to have the ball on his feet and not to lose it, "Alkorta disembowels.
Photos from as.com