Alemany says goodbye to Valencia
Valencia has made official the departure of Mateu Alemany as general director of the club after the meeting that has held the Balearic with Peter Lim in Singapore.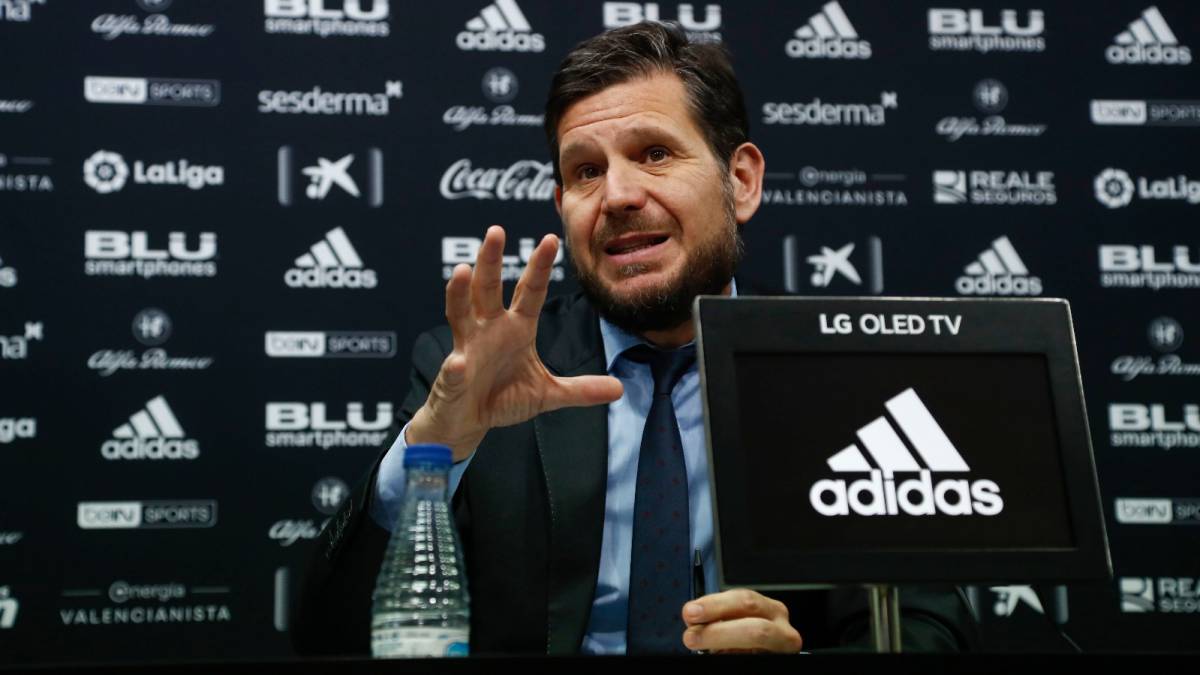 Mateu Alemany is already history as manager of Valencia. The Mestalla club issued an official statement announcing the agreement reaching for the exit of the Balearic. The departure is confirmed after the meeting that Mateu Alemany held with Peter Lim in Singapore. This conclave, which was produced at the express request of Alemany, put an end to a stage in Valencia.
"Following the principle of agreement already reached a few days ago for the termination of his contract, the until now general director of Valencia CF, Mateu Alemany, has held a meeting in Singapore in the last hours to say goodbye to the maximum shareholder, Peter Lim, before formalizing the agreement in the coming days (...) Valencia wishes him the best of luck in his professional career, "said Valencia in his statement.
Mateu Alemany, as agreed with the legal services of Valencia, can start any other professional adventure in the world of football without paying any compensation to the club. For this, the Balearic manager had to give up different economic benefits that he also had signed by contract. In recent months, around Alemany's future, information has emerged that linked him to both LaLiga and FC Barcelona offices, although both options were denied by Alemany, unless he currently had none of these proposals on his desk .
The legacy of Alemany, in Valencia
The legacy of Alemany in Valencia, immortalized in the retina of Valencianism with a Copa del Rey, in addition to two qualifications for the Champions League, is reflected in the increase of different economic parameters. During Alemany's management, whose signing Javier Tebas recommended Peter Lim, the Mestalla club has gone from having a budget of 138 million (2017/18) to the current 200 million. This has had an impact on Valencia having a higher salary limit margin (from 129.7 million to 170). In addition, the value of the workforce upon arrival was 286 million while the current one is 474 million (according to Transfermarkt data) .
Alemany, who came to a Valencia that came from being two consecutive years 12 and whose first decision was the signing of Marcelino García Toral, has participated in five market windows in which he made 25 signings (238 million, not including those of Simone Zaza , Orellana and Maksimovic since these operations were carried out with García Pitarch and José Ramón Alesanko) while the 'clean' of costumes is reflected in the 47 outbound operations he has carried out (142.9 million). Alemany leaves a locker room in which there are 15 international 24 players.
Photos from as.com