Alemany leaves Valencia without Lim arguing why
Peter Lim and Anil Murthy meet in Singapore after the departure of the general director Mateu Alemany until now to plan the steps to follow in the project.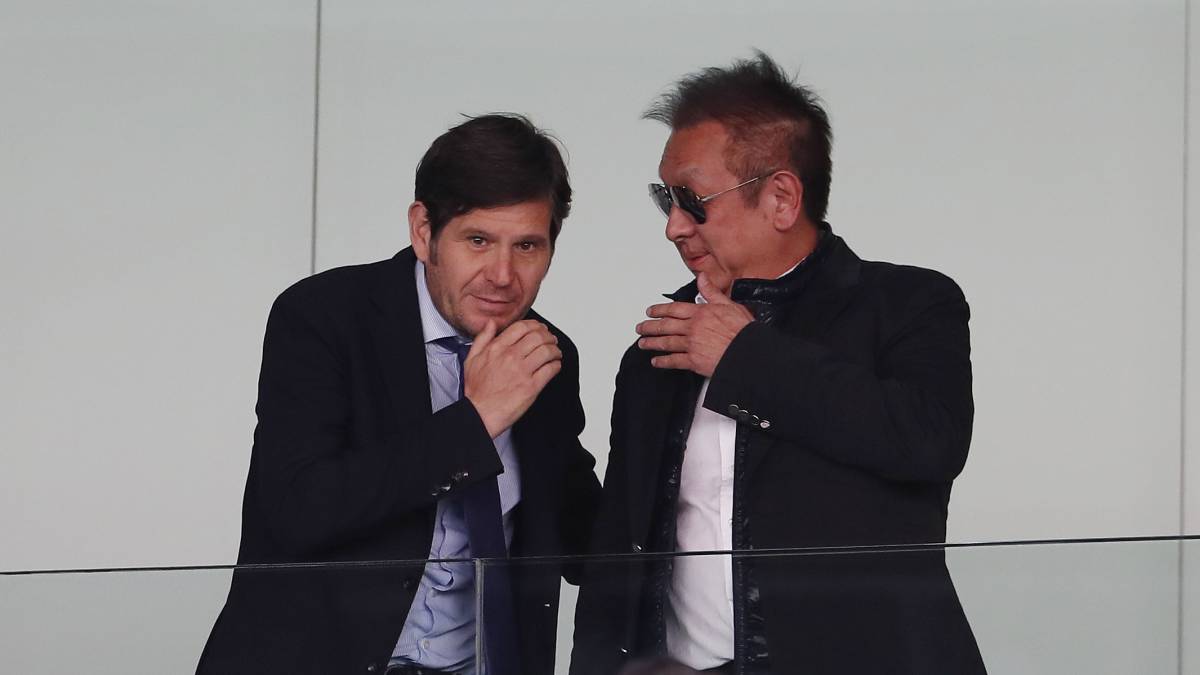 Peter Lim has not given Mateu Alemany any reason as to why he left Valencia. The owner of Valencia, in the bilateral meeting they have held in Singapore, has simply thanked him for the services provided during the two and a half years in which he has served as sports director of the club and wished him luck in his future projects. Peter Lim, in short, received Alemany as a symbol of respect for his management, although, nevertheless and curiously, that legacy he leaves in Valencia and that recognizes him even Lim himself, has not served him in the Balearic Islands to continue in the Mestalla entity.
In the conclave between Lim and Alemany, finally, there has been Anil Murthy. The president of Valencia, also in Singapore, has subsequently met with the owner. Murthy already said last Tuesday before the game against Lille that after his trip to Singapore there will be "news" in the club, understood as new in the organization chart or at least in the distribution of functions within it. In this sense, for example, Jorge López, technical secretary and who acts as an interlocutor with Murthy and also Celades, is not ratified as such by the club.
The meeting between Lim and Alemany, in short, has had a single protocol purpose. Valencia had prepared in advance an official statement that perfectly summarizes in each of its lines the course of the conclave. Neither explanations nor even less options to redirect the situation. In short, a thank you for the services provided and from there give validity to the agreement reached by the lawyers for the termination of the contract of Alemany, which may from now sign for another club.
From Singapore it is pointed out that Alemany's departure is basically due to a "change of course" in the management and preparation model of the workforce. In that 'new' model, despite the praise of Lim and the facts (two years in the Champions League and a Copa del Rey) the Balearic would have no place, as was evident in different phases of the summer. In this sense, incorporations such as Thierry Correia have already been made outside the opinion of Alemany. In addition, it should be remembered that in July Alemany already traveled to Singapore to meet with Lim when verifying that the owner acted differently than he had done in previous years. Then, as now, neither gave explanations nor reasons.
Photos from as.com