Aleix: "It was a clear penalty; it will be necessary to hurt so that they pit"
On the sleeve cut in front of Ramos: "I don't have to apologize because it was unintentional; a reflex act. But it wasn't for our hobby. I'm not dumb."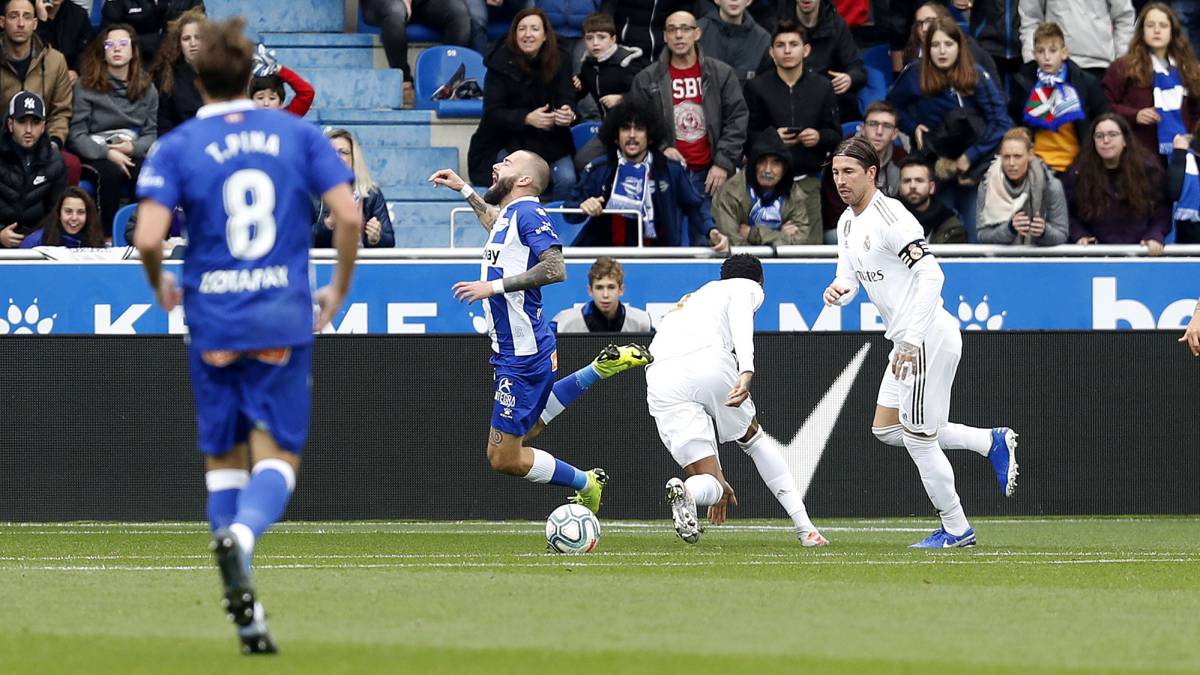 The Catalan winger of Alavés, Aleix Vidal, analyzed the defeat of his team against Real Madrid and, above all, two actions in which he was the protagonist:
Hard match: "It was what I played. Each ball had to be fought. We have had bad luck that they have scored just after drawing. We have had occasions, but luck has been missing. In one of the five corners we have been able to tie. They have a great team and players that solve games for you. A draw could have been fair. There are many good things to get out of this game or after correcting. "
Losing in aerial balls: "It gives rage. We are a team that we are quite strong in this aspect and the two goals against have come around" .
Penalti: "I expected everything but what has happened, that they have shown me a yellow card. It already happened to me in Seville with the stomp of Fernando. You have to really hurt the opponent to make it happen. And it's a shame. It is a fairly clear play, but nothing can be done anymore. I have told the referee at the break that it was anything but yellow. In his conscience it remains. We must respect it. "
Sleeve cut in front of Ramos: "Who complains What do you want me to tell you. I have already seen that they have published there that it was a gesture for our hobby. Logically many people can go less to our hobby. I am not so dumb. they have supported a lot and, above all, in the most delicate moments.Everyone who thinks what they want.I do not know.I have done it unconsciously.It has left me the emotion of having marked the tie for playing against who we played. I have felt offended, I want you to know that it was not with intention, it is a gesture of those who come out and that's it, I would regret if I had done it conscientiously, it has come out, and that's it, I wasn't going to the fans and not I had to do it. I don't have to apologize because it was a reflex act. "
Photos from as.com