Aleix Vidal sleeve cut to the Mendizorroza stand
The Alavés player made a controversial gesture aimed at the stands after the goal of Lucas Pérez's penalty kick. Sergio Ramos let Cuadra Fernández know.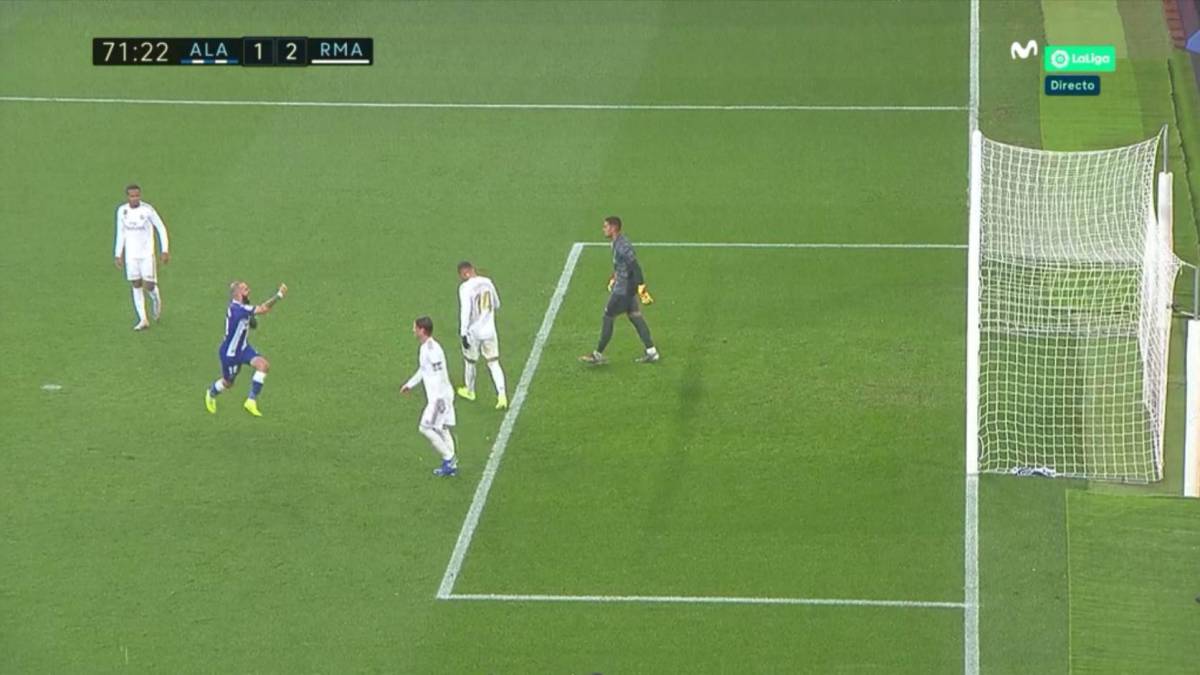 Party with several controversial plays that of Alavés-Real Madrid. After a penalty indicated by the referee Cuadra Fernández due to a lack of Sergio Ramos over Joselu, Lucas Pérez transformed the maximum penalty in 65 ', which meant the draw to one on the scoreboard.
After scoring the goal the forward, his partner Aleix Vidal made a sleeve cut directed, in principle, to a sector of the stands. Three weeks ago, in the game that faced Alavés and Valladolid in Mendizorroza, the former Sevilla and Barcelona received some dicks from the fans, which is why he could have made such a gesture.
Sergio Ramos, who was a few meters from the Catalan soccer player at the time he made the controversial gesture, protested to the referee the action, although he finally did not show the yellow card to the Alavés soccer player for it. Iturralde González, arbitral analyst of the Cadena SER and As, said in this regard: "For the purpose of arbitration, it is red. You cannot make such gestures towards the fans" .
Photos from as.com