Aguirre loses Omeruo and Rosales to play in Seville
Leganés will play in Pizjuán without a right-handed lane. Nor will Roque Mesa be sanctioned. Kevin and Recio return after their sanctions.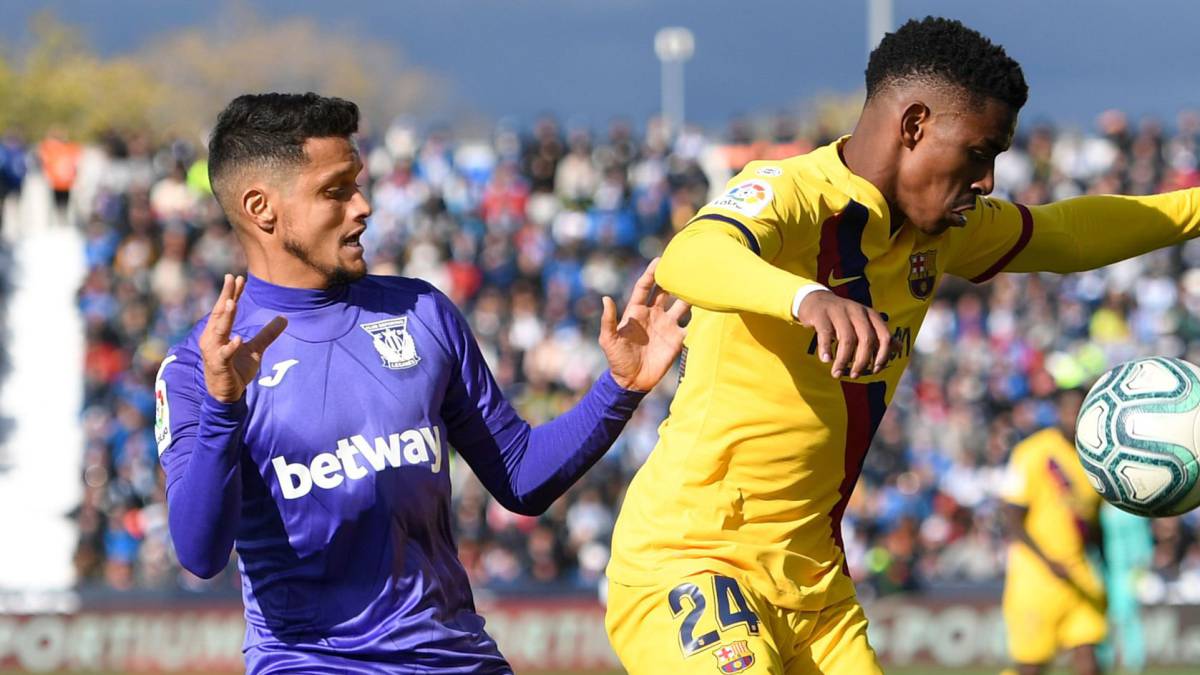 Leganés rests today. Reflection time for Javier Aguirre to think about what to do in Seville on Sunday before the flood of casualties that, except for miraculous recoveries, he will have in Sánchez Pizjuán. The Mexican coach will not be able to count suddenly with Roque Mesa, sanctioned with the fifth yellow, as well as with Omeruo and Roberto Rosales, both injured.
The first, Omeruo, had to leave during the game against Barça because of what seems to be a muscle problem. The injury is yet to be defined, but for the play in which it occurred it could be an elongation or micro-breakage. It could be between one and two weeks away from the pitch. Rosales continued to play, but he did sore and limping. Then it was confirmed cold that he suffered an ankle sprain that could also leave him out for one to two weeks.
This last casualty is a more serious problem than the other two since, for those there is replacement, but for this one, no. With Marc Navarro also in the infirmary (his recovery process will leave him out, at least, until January), the Leganés now does not have pure lanes to occupy that right hand side.
Austin, Awaziem and Tarin can act as right backs, but they are their own defensive and non-offensive profiles. In other words, they do not clash on that right side with a defense of four, but it costs them more with a defense of five, when their task is not only to shield their goal, but to harm others.
The other two alternatives that Aguirre could use point to attack players converted to lanes. Ruibal, for example, has already worked as a lane against Betis (the team that has given him to Leganés) in Seville. Now I could repeat in the capital of Spain, but before the eternal enemy. Javier Avilés, blue and white squad, can also compete in this position in which he already tried in the preseason and in which he played a few minutes this course against Atlético de Madrid.
In the returns section, at least Aguirre recovers José Recio and Kevin Rodrigues, both sanctioned to play against Barcelona last Saturday. The return of the first is the most relevant because it will help plug the absence of Roque Mesa. It remains to be seen if Christian Rivera, touched by muscular problems, will arrive at the duel of Pizjuán.
Photos from as.com