Aguirre: "Bale doesn't seem silly and his representative doesn't either"
The Leganés coach visited 'El Chiringuito'. He took the blame for the defeat against Barcelona and admitted that he has banned his players' cell phone.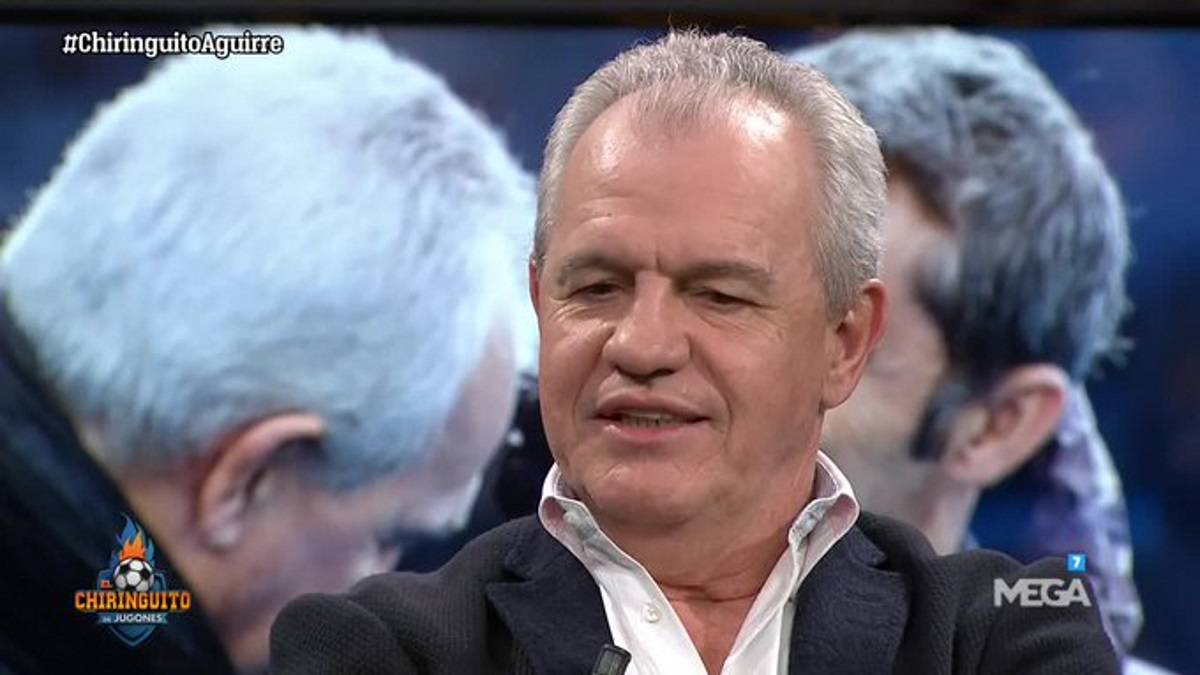 Javier Aguirre visited 'El Chiringuito' on Sunday and analyzed LaLiga's sports news. The coach of Leganés one of the first things he did was blame himself for the defeat against Barcelona.
Match against Barcelona: "The culprit for the defeat against Barça was me. Barcelona had possession but only shot twice as much as we did on goal. Valverde surprised me with four strikers. On the paper it scares, I did not expect it. My concern was to see where Messi was going to be. "
Situation of Bale: "I saw the flag and it is not an anecdote, it is not a small thing. It is a matter with all the bad idea, of the Welsh people facing their player against a club. I loved the serenity and tranquility of Zidane, taking the matter off iron, Bale does not seem silly and his representative less, he knows that Real Madrid is Real Madrid and that it is very difficult to go out the back door, he shouldn't do it. people will be grateful. "
Outside mobiles: "You have to ban mobiles and I will explain the reason. They are in the food and with the pot all day. Also in the physiotherapy room. It is not only in Spain, it has happened to me in Egypt, in Mexico , in MLS ... they are all the same. On the physio stretcher, on the bus, it's like part of the player, like wearing a watch. That's why I took it off, I told them to talk about football. are they going to play? Do you know the referee? Be careful that they don't like such a thing. They're on the phone ... "
Years of matches: "I have a very clear conscience."
Photos from as.com