Abidal denies having paid for the liver transplant: "It was legal"
The defense awaits the file of the case after the statements of Abidal, Sandro Rosell and Juan José Castillo. Irregularities in donation and transplantation are investigated.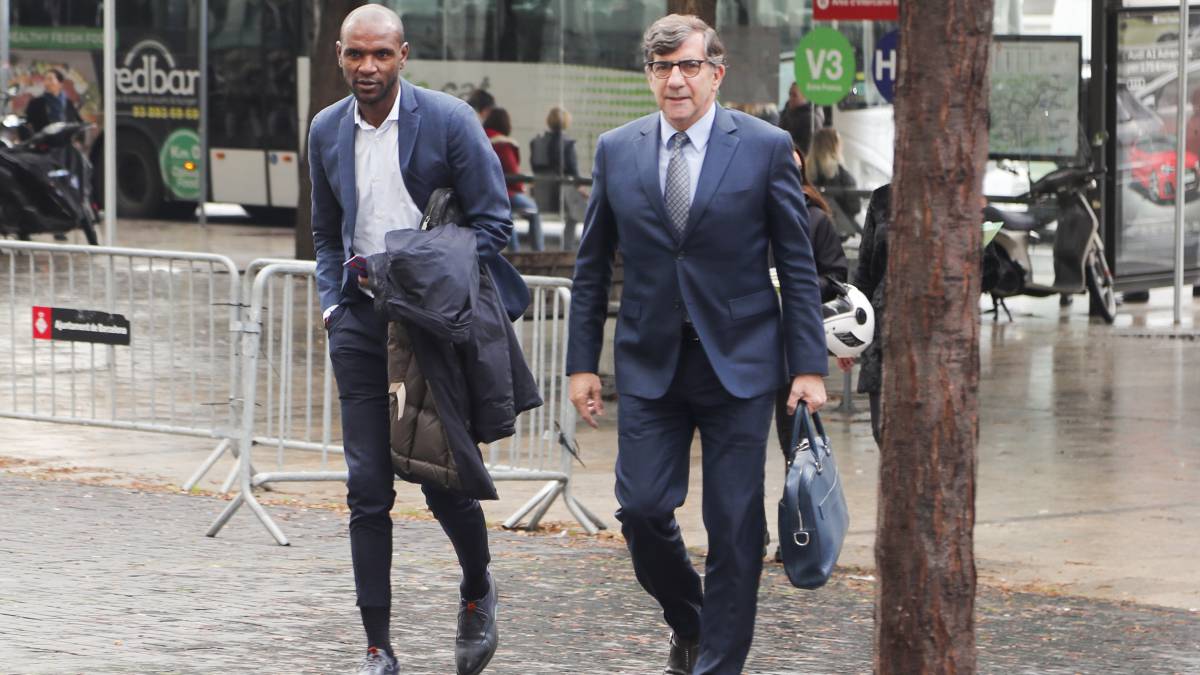 From approximately 10:00 am, the employee of Barça Juan José Castillo; the current technical secretary of the club, Eric Abidal; and former president Sandro Rosell, declared in the court of instruction number 28 of Barcelona the Ciutat de la Justicia in relation to the investigation opened for alleged irregularities in the process of donation of liver of the cousin of former Barça player, Gérard Armand, and the subsequent transplant Abidal denied to the judge having paid his cousin and insisted that the process was carried out "in the strictest legality." Carles Monguilod, Abidal's lawyer, reported that they will file the case. Monguilod recalled that the transplant process was "absolutely comprehensively regulated" by the medical teams of the Hospital Clínic.
The employee Juan José Castillo told the judge that the conversation with Rosell about a gifted liver that gave rise to the reopening of the case reflects "inventions" and "frivolity" of his expression. Meanwhile, Sandro Rosell Rosell told the judge that Juan José Castillo, his interlocutor in conversation who opened the case, is very "gross" and that the liver given away are "inventions." Rosell's environment insists on seeing persecution with news that leaked from the Prosecutor's Office in order to harm him.
Moguilud insisted that "today it is clear that Mr. Abidal received a liver in a completely legal transplant operation" and that they will file the case. However, they will have to wait for the medical examiner of the Vall d'Hebron Hospital in Barcelona to refer to the court the results of some analyzes and studies that he carried out on the donor, Gérard Armand.
Photos from as.com