A motivated Barça measures a rising Zalgiris in Kaunas
Brandon Davies returns as a rival to the track that raised him as a determining player. Pau Ribas has traveled with the team and could play.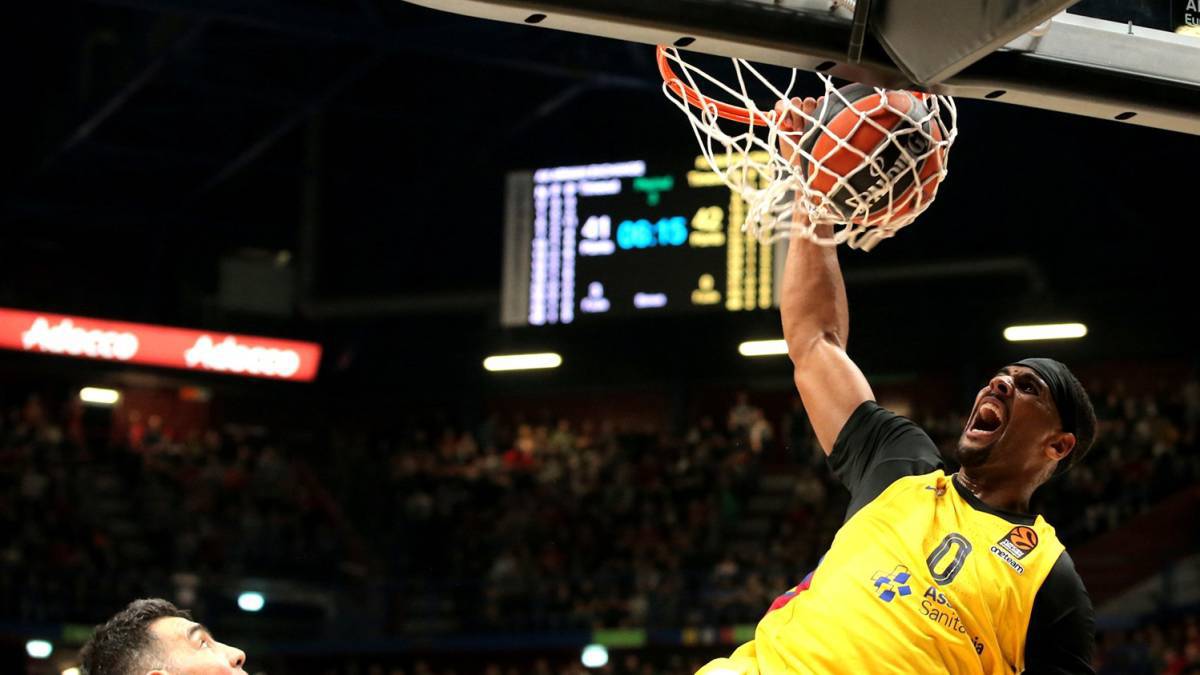 After losing his unbeaten condition on the track of Armani Milan in the past day (83-70) and after a suffered league victory in the Palau against the modest Fuenlabrada (87-74), which ended the injury of Victor Claver that he will have four to six weeks in the dry dock, the Barcelona of Svetislav Pesic faces another fire test tomorrow on the track of the Zalgiris Kaunas, one of the hottest in Europe.
Pesic, who on Sunday had to give Adam Hanga a rest after the heavy wear he suffered in Milan, now has the infirmary again with a third of the workforce. Thomas Heurtel, Kevin Pangos and Víctor Claver, are worried because the calendar forces the team to long trips outside Barcelona and has no time to recover troops.
Perhaps Pau Ribas, who has traveled with the team, could play tomorrow for the first time this season and could also count the Ukrainian center Artem Pustovyi, who has not yet played this season in the Endesa or Euroleague league. Who does, and the titleholder, will be Brandon Davies, on his return to Kaunas where, in the two seasons he wore the Zalgiris shirt he won everything.
Also for Niko Mirotic the Zalgirio Arena is a track of good memories. On March 7, 2013, wearing the Real Madrid shirt, he set a record in free throws in Euroleague (18 of 18) and also achieved his best score, rebounds and valuation in this competition (31 points, 11 rebounds and 37 valuation) ) .
Seeing the balance of confrontations in Kaunas of the two teams, Barça has added eleven victories by two defeats, although these two arrived in the last three visits of the Catalans (2016-17 (89-85) and 2017-18 (90- 74) Last season the Pesic won (85-88) after an extension.
Zalgiris, undefeated in the Lithuanian league and with three wins and three losses in the Euroleague is eighth in the table. Only Baskonia defeated him in Kaunas on the first day (58-70) and the team of Sarunas Jasikevicius arrives from winning on the Fenerbahce track (76-79) .
With six players signed this season, Jasikevicius continues to rely on Lithuanian players such as escorts Marius Grigonis and Edgaras Ulanovas, starters in all matches, to which he adds the seniority of Arturas Milaknis and Paulus Jankunas, along with the return to the base team Lukas Lekavicius (Panathinaikos) .
But his attack points are the American forward Zach Leday, his top scorer (13.2 points) and Nigel Hayes (his best rebounder (4.2, next to the Australian center Jock Landale.
Barca's offensive potential is much higher (81.7 points on average) compared to 74 points for Lithuanians, although the defenses are couples 72.7 points embedded in Barcelona and 73.7 Zalgiris.
Pesic: "I have great respect for my players"
Svetislav Pesic believes that Zalgiris is a team that is technically and tactically well prepared and the difficulty of beating them on their track. "They may not have many talented players, but they are fully identified with their club and this is very important. Be that as it may, we know what awaits us," he recalled.
Regarding the information that appeared in recent days about his bad relationship with the locker room, he replied that, "Everyone knows the requirement of Pesic; this adapts but does not change and I maintain a relationship of great respect towards my players and they respect me to me as a person and as a coach. I can assure you that everyone is very motivated by tomorrow's meeting. "
Photos from as.com