A mini Olympic village in the changing rooms of the Magic Box
18 changing rooms have been built on the auxiliary outdoor tracks where the teams live together. Serbian Djokovic reminds him of "the Olympic Games."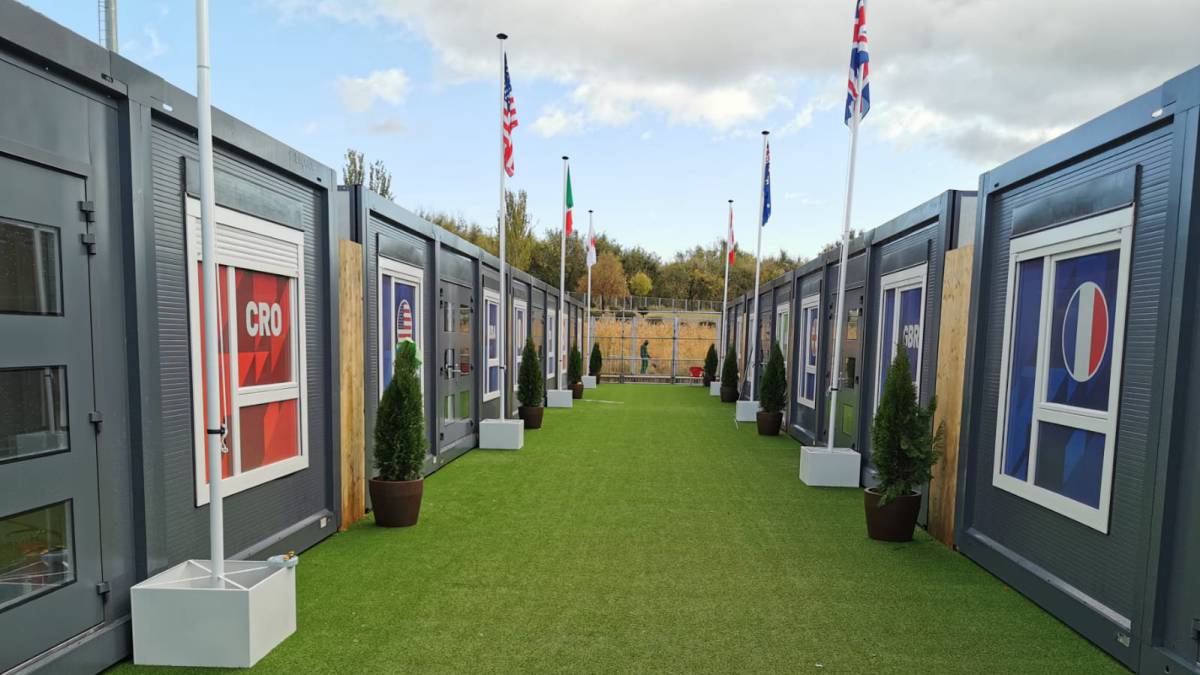 "It reminds me of an Olympic Games." The definition is from Novak Djokovic, head of Serbia. This is the atmosphere that reigns in the small 'Villa' that has risen on the outer training tracks of the Magic Box for the finals Davis Cup
Eighteen portable houses, in the manner of the offices that are mounted in the great works, house the equipment. Its flag presides over the entrance and also a message in the language of each country: 'Welcome home', 'Welcome home' ... Inside, personalized lockers with the photo of each player, sofas, bathroom with shower, stringing machines, fruit, drinks, a table around which you can take out the parcheesi (Spain) or the cards (USA)… Rivals that cross each moment through a common hallway.
Meals are held in a dining room already located in the Caja building, in the same place that the Madrid Open occupies in May, but with screens that separate the delegations. And the medical services are in charge of the Tennis Clinic of Mapfre, which offers ultrasound, cryotherapy for muscle recovery and supportive physiotherapy to the players. There is also an MRI unit ("something that cannot be seen in tournaments," say those responsible) that allows instantaneous diagnoses of the lesions.
The coexistence of the equipment also allows mixing, something unusual in Davis. Pablo Carreño has trained with Argentine Schwartzman, Goffin's Belgium recreated a tie against Andy Murray and the British. "We are not going to train with rivals from Chile and Germany, but we do with other teams. Here, having so many teams is good and helps us see how you are, "says Argentine Máximo González. Eighteen selections in his World Cup or in some mini Games
Photos from as.com