1x1 of Villarreal: Anguissa, Trigueros and Gerard's goal
Anguissa's work, Asenjo stops, Trigueros' effort to help, and Gerard's goal, of the unremarkable in Ipurúa.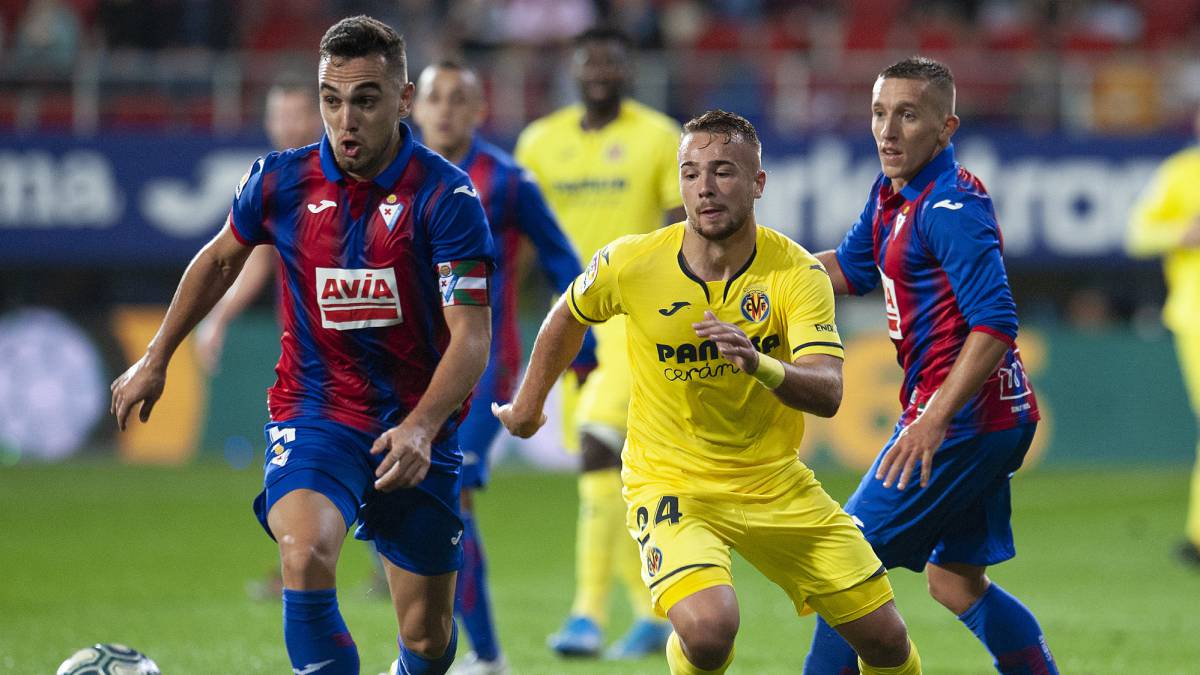 Asenjo: In the goals little or nothing could be done, since both shots are aimed and far from their reach. Although if his team was alive until the end it was thanks to the goalkeeper, who took out several vital hands so that his team was not losing for more.
Mario: It is not an easy field for a side, so Mario went through difficult times. He is a worker, but he lacks a better definition of his incorporations in attack.
Albiol: A lot of work and many clearances. The first goal can not close to stop Kike, in the second he catches him against. Complicated field, it was not his best game.
Pau: Like Albiol, he had a lot of work and in the end they couldn't impose themselves. He tried to get the ball played and filter passes, lost balls, but the goal pass to Gerard is worth the rest.
Qunitillà: It was demanded and Orellana made it happen very badly. In the last play does not reach the cut, although in attack comes with joy and quality.
Iborra: In Eibar it is not easy to be the middle center. A lot of aerial ball a lot of fight in each ball, and a lot of demand and stress when it comes to being able to get the ball played. He did not play badly, but could not handle or control the rhythm.
Anguissa: It was the best. Blunt in the cut and with ease to take the ball from behind. It was one of the few who turned around to break the rival pressure, although he lacked success in the final meters. He cut a lot and with presence in a lot of field.
Trigueros: He returned to the team after a long time. He did it to exit the team and with the intention of controlling the game. He tried and generated some dangerous exit, but it was not easy. After a long time without playing and in such a complicated field, he was not so disgraced
Ontiveros. He was never comfortable. He tried, but could not unbalance. Few balls came with an advantage, but he was not able to generate the expected.
Chukwueze: A sung goal failed. It cost him to unbalance, and lost many balls. He tried, but Ipurúa and the game of Eibar, nothing good.
Ekambi: In the first part he made the play that left Chukwueze before the goal he could not make. It always creates danger, and in Ipurúa it did. But this time he received little and was not able to have continuity. He had one to two, but his shot went off.
Cazorla: He went out and created danger. He was close to giving the assistance of the second goal, but Ekambi did not succeed.
Moi Gómez: He went out to balance and he did. Although he lacked to have more the ball and try to do more danger between the lines
Gerard Moreno. It was the best in the time it was. His goal was spectacular.
Photos from as.com