Zidane saw Pogba in Dubai
The 'Daily Mirror' takes a picture of the match between the Manchester United footballer and the French coach during the selection stop.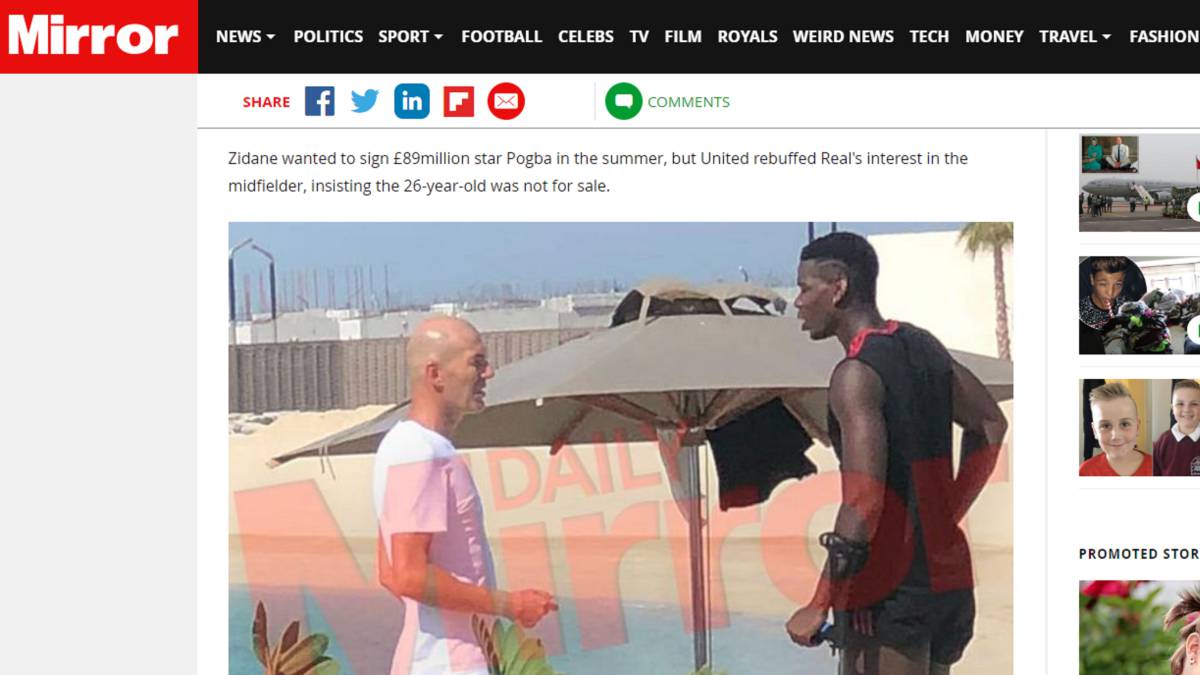 Zinedine Zidane took advantage of the selection stop to travel to Dubai. Initially the main reason for the trip was to attend the Dubai Artificial Intelligence in Sports as a speaker at a conference on the operation and disposition of Artificial Intelligence in the world of Sports. But the Daily Mirror unveiled yesterday, in its online edition, the other reason why Zidane was not in Valdebebas these days directing the Real Madrid players who were not with their selections. The French coach met with Paul Pogba in Dubai. Manchester United midfielder is recovering from his injury in the Transform Altitude Cente of a foot ailment, which has taken him off the pitch since last October 2,
While all the media outlets were targeting the national team matches, Zidane and Pogba held a match that has blown up all the alarms in England. Rumors grow because Zidane agreed to return to Real Madrid and one of his favorite football players is always the '6' of the red devils. "Pogba? We know what we want. We're in it," he said in summer. He asked for it as active and passive, but the only Galactic that arrived was Hazard.
According to the English newspaper, Zidane is determined to have his countryman sign for the white team next summer. Madrid refused this summer to pay the 170 million euros they demanded from Old Trafford. His agent, Mino Raiola, tried until the last moment to get him out of Manchester. "Everyone at United knows they want to leave," he said in July. The soccer player admitted, even, that it could be the moment of "a new challenge". This meeting in Dubai feeds more transfer rumors ...
Photos from as.com