Zarco: "I'm not afraid and, if I don't adapt, never again"
"If you drive it well, you should be in the top 10, it is the minimum that can be done with the Honda. I have to be ready to take the motorcycle to that level," he says.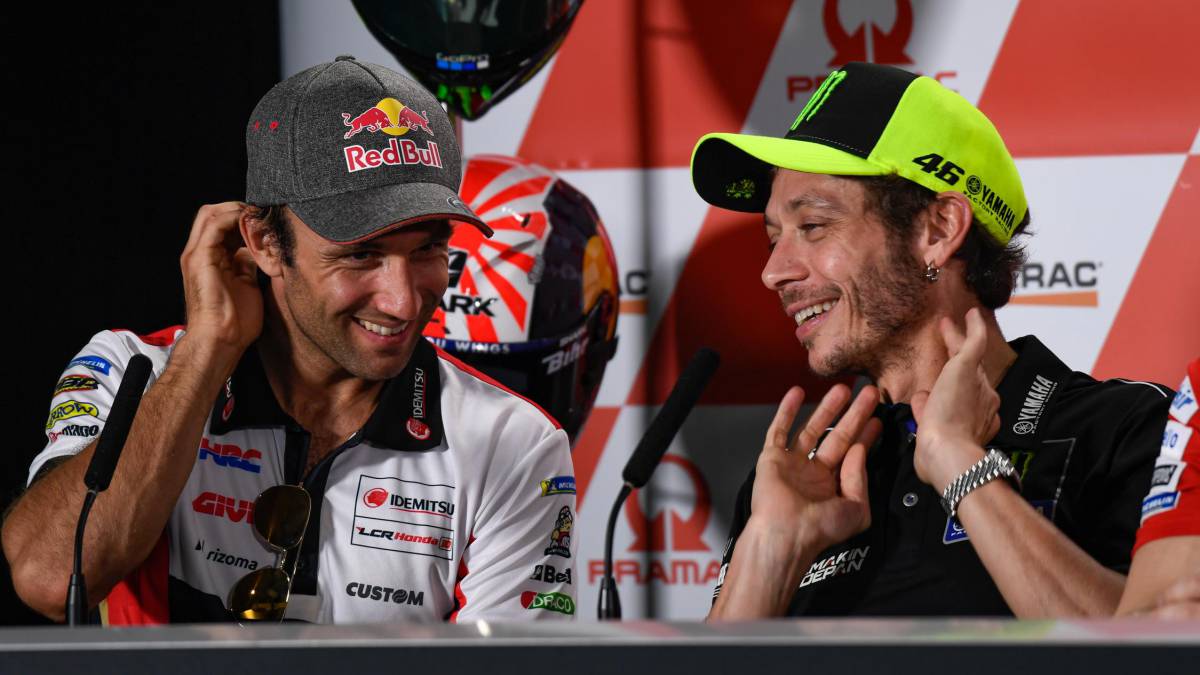 Johann Zarco returns to the MotoGP paddock in Australia and debuts at the same time in the LCR Honda box, as a substitute for Nakagami for the last three races of the season. The Frenchman will thus have the Honda of 2018 to feel again a pilot after his disastrous landing in KTM. He signed for the Austrian factory for this season and the next one as a star driver, for his good work in the Yamaha Tech3, but it was so bad that he asked his bosses not to enforce the contract that had them linked by 2020. They attended at his request and, as the results and the situation were getting worse, he got off the bike before Aragon, where Kallio started replacing him. Now he has the opportunity to vindicate himself with a 2018 RC213V and his duel with Lorenzo, who is in very low hours with the official Honda, is very morbid.
"I don't have a lot of pressure. I want to start a new life, but before I finish this season, because the season is not over. This year I had a lot of problems, I don't know what my future will be, but these races will be a help to check if I have the level to be a MotoGP rider. I don't know what will happen to my future. For now, my future is these three races. For me the most important thing is to check that I can ride fast, "he begins by saying the Frenchman in the paddock of Phillip Island, and adds: "I am very excited. It's a sensation that I had not lived for a long time. Being three races at home is a very strange feeling and I have not had since I was 10 years old. I had never stopped more than two races, so it has helped me to understand that what I want is to run, which is the main thing for me at the moment ".
On what can be expected of him for these next three appointments, he says: "I have no illusions. My future is very short. Three races, so I have to live very intensely. I chose this opportunity because it was the best option to run This weekend I will be able to speak with some Moto2 teams for next year. When I left KTM I decided that I wanted to be a tester, but when I saw the races from home I understood that it would be better to be a pilot for 20 races even if it was in Moto2 ".
With this step Zarco closes, in principle, the possibility of being a Yamaha tester, something that seemed quite channeled, but does not care: "Never say never. I want to be a winning driver, and to be a top driver you have to win races. If you win races in Moto2 you have that feeling of a winning rider inside you. We are seeing it with Fabio, who came to MotoGP without experience, but he is doing very well because he has the racing mode there ".
On a possible return to MotoGP in 2021, because by 2020 there is no gap at the moment, he thinks that "the market will be open again and it opens very soon. Yes, it may be an option, but for now my future is these three races. I'm not afraid. I will try to adapt, enjoy on the bike and learn. If I can't adapt, MotoGP won't be my place anymore. "
Regarding what Honda riders think the 2018 version is easier, he says: "I have Nakagami's motorcycle and it's my first time in Honda. I'm excited to be on the bike, I don't want to think about technical aspects I want to take advantage of the opportunity I have been told that it is a motorcycle that destroys anyone and I want to understand why I know that the motorcycle can be competitive Normally if you ride well you should be in the top 10, it is the minimum that can be done with the Honda. I have to be ready to take the bike to that level. "
.
Photos from as.com