Victory of Marini, podium of Lecuona and step to the title of Alex
Second triumph of Rossi's brother, ahead of Binder and the Valencian. Fernández was fourth and Márquez fifth, now taking 40 points to the second.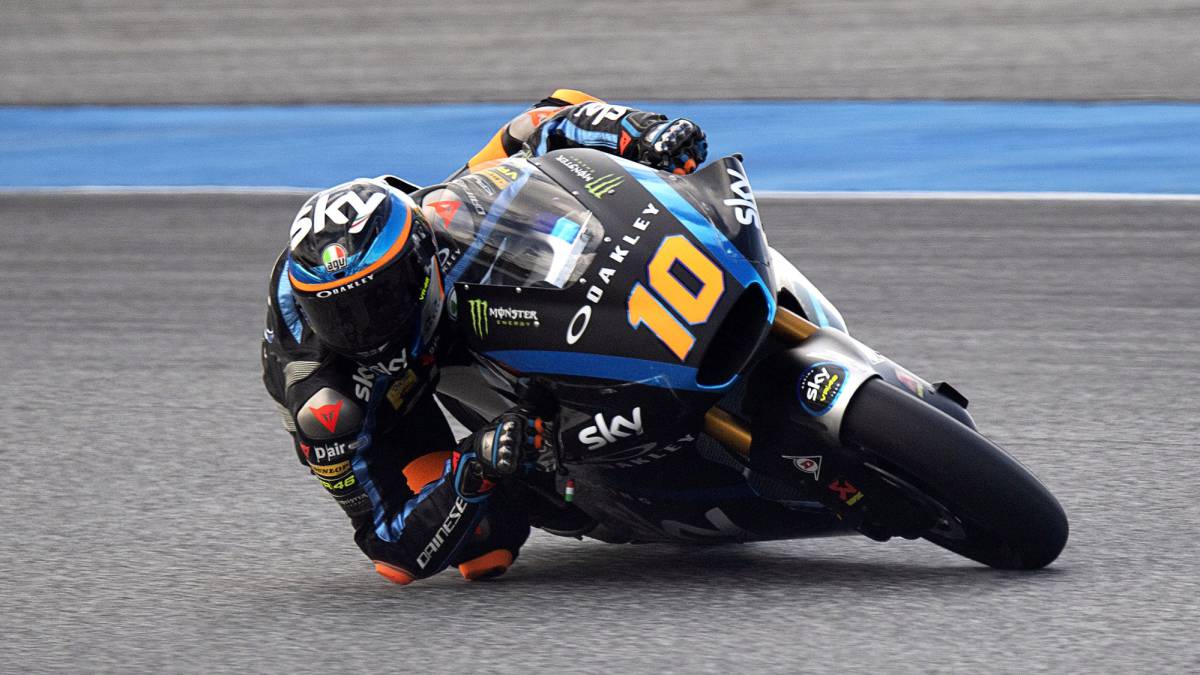 Marini returned to the path of victory in Moto2 almost a year later, because he did not win from Malaysia. Binder beat Lecuona the battle for the third, which is the second podium of the Valencian. And Fernández to Márquez the fight for the fourth, which means that the leader is a little more for the prick of Navarro, who did not score.
This summarizes what happened in the intermediate category at the Thai GP, another step from Marc's brother towards the title on the day that Valentino's brother won again. Luca became a leader in the third round and never again had any driver in front of him. His difference in the goal was not exaggerated, of 2.2, but he managed to manage at all times the three seconds of mattress he got fast and was oblivious to everything that happened behind him.
There are already 11 podiums that Marini has and, if he wins regularly, he will have to count on him for the next year with a view to the title. For this season there is no need to have anyone but Alex. He arrived in Buriram with 38 rental points over Navarro and leaves with 40 compared to Fernández, who is now the first of his pursuers. Both got entangled in an interesting fight for the fourth place won by Pons's pupil at Alzamora, but at the same time prevented them from fighting for the other two podium places with Binder and Lecuona. The South African beat the Spanish in a duel of last corner, because he is very good and more experienced, but Iker ended up in any case very satisfied. This result is the second podium for him, after Valencia last season
As for the rest of Spaniards, good sixth for Martin, who thus achieved his best result in Moto2. Navarro was the great victim of the weekend, because he qualified 21st for the grid and could only overcome four positions, for a 17th final that leaves him without scoring and makes him lose three positions in the general, because they have passed Fernández, Binder and even Luthi, who was seventh. And for the memory, because of the anecdotal, will be the performance of Cardelús. The Andorran was penalized with three long lap (long lap) for exceeding the limits of the route and with a ride trough. Record
Photos from as.com