Valverde: "Here is a bottom on a Monday and Wednesday you are in heaven"
Barça coach did not rule out Alba for the duel against Sevilla and praised the role of the Arthur-De Jong couple.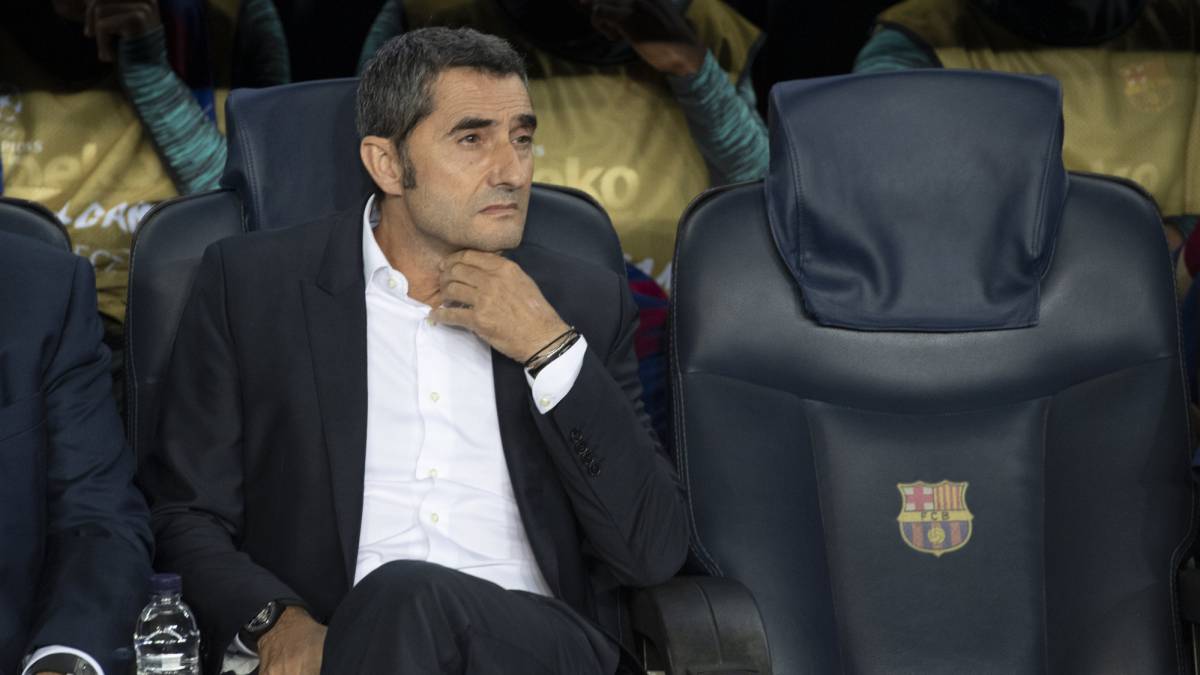 How do you face the match against Sevilla considering that it is the last before the break by selections?
They are always intense matches, at home and away. And outside they are better than at home. They have won three of four games. They are intense, dynamic, with deep band and focus a lot. It is a fundamental game now that we have been recovering points and we are close. Let's see if we go to the break with good feelings.
Is it Todibo's time?
There are sanctions and injuries. Today Araujo will come to train and that's what the players are for .
How is Ansu Fati and how do you rate him not going with the national team?
Had good feelings yesterday, it seems that it will be available. After training we will value it. He has a lot of time left for the selection. Your musculature should be done to these efforts, it is normal. You can't burn stages that fast.
What is your opinion of what happens with Valdés?
I've heard from the club statement but it catches me all a bit far. The branch is the one I have closest, I can not say anything. I don't know how it went.
Are Messi and Suárez recovered?
It is clear, I don't know if for 90 minutes, but they are fundamental. They had a deficit for injuries. They have to get in shape but tomorrow is an important match.
Will there be rotation Dembélé Griezmann?
Positions can always rotate. Each match is different. We'll see. There are more options like Ansu or Carles Pérez.
How will you solve the lower left side?
Not having a specific left-hander is unnatural, although Nelson and Sergi do well. We hope Jordi can recover, even for tomorrow.
Can Alba reappear?
is not ruled out. We must wait.
What qualities does Todibo have?
Very powerful, fast, which must regulate impulses, dares to get the ball. He has not played for a long time but when he does he has shown that he can grow.
What Suárez and Messi stay and do not go with their selections is good?
It is best that they go with their selections because it shows that they are perfect, but for us it is not bad that they stay.
Has the panorama in the center of the field from Vidal-Rakitic changed to Arthur-De Jong?
We have alternatives and we want to take a step forward. Frankie brings a lot and gives a lot of dynamism. Arthur is at a high level and acted at a high level. The competition is always good.
Does touching bottom go up?
Here is the bottom on Monday and Wednesday you are in heaven. We want to endorse our streak.
Photos from as.com