Typhoon Hagibis passes Suzuka, but punishes Tokyo harder
Very strong wind and rain in the region of the circuit. Dry for Sunday. The worst consequences, near the capital of Japan.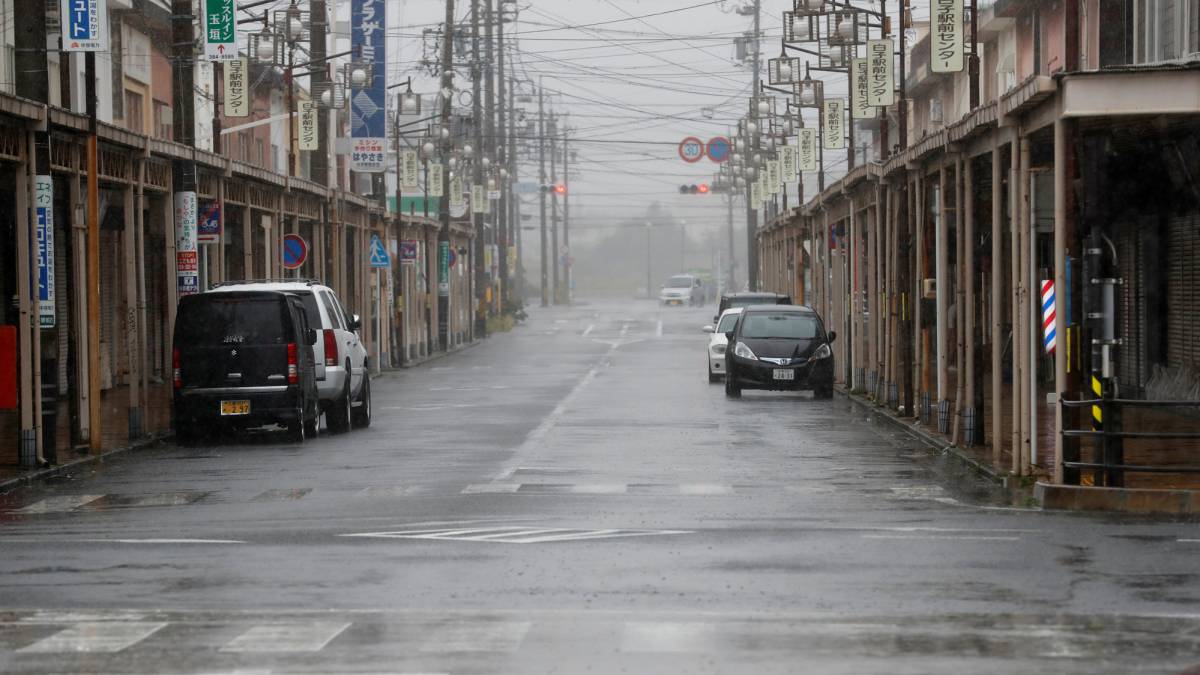 Typhoon Hagibis hit Suzuka, although other regions and cities in Japan have received, and still continue to receive, a much stronger impact from this giant storm that shakes the Japanese archipelago since Friday night with rain and wind gusts of 200 kilometers per hour. The local press reports two deaths, at least five overflowing rivers, 200,000 homes without power supply, extreme rain alerts in eleven provinces or more than 1,600 flights canceled at Haneda and Narita airports. Tokyo, the capital, is one of the cities through which the center of the hurricane is crossing on Saturday night
Suzuka was closed Friday night after the teams reinforced garages and 'hospitalities' and dismantled much of their infrastructure in the box or the 'pit lane'. On Saturday, only members of the teams could access the route, although there were few who approached. Some organized meetings in the hotels to analyze data and prepare a frantic day this Sunday: the track opens at three in the morning so that the operators can reassemble the 'motorhome', and the technicians or engineers will start working at five in the morning, although cars cannot be touched until seven. At ten is the classification (3:00 AM, Spanish time), and at 14:10, the race (7:10 AM in Spain) .
The pilots surpassed as they could a day of imprisonment in hotels: Verstappen, Pérez, Norris and Sainz, for example, organized games with FIFA20 and the PlayStation of 'Mad Max'. Grosjean took the opportunity to mount a model of the Tyrrell P34 'six wheels' by Jody Scheckter. What was not an option was to go out: approximately from 12 noon until 6 pm in the surroundings of Suzuka, the rain was incessant and the wind gusts easily reached 120 kilometers per hour. Although water stopped falling after 20 hours, the intensity of the wind did not stop at night, while these lines are written. Only some vehicles or buses circulated on the roads, in addition to the trains, although almost no passengers.
In the sporting aspect, the F1 was right ahead of the events by suspending the activity on the track because conditions would have prevented the normal development of the classification, especially due to the intense wind that still jeopardizes the pole itself on Saturday morning: if not there are guarantees that it develops without incident (or if the helicopter could not fly), the time table of the Free 2 will be used as a grid, because any delay would directly affect the start time of the race, and that cannot be modified .
Photos from as.com