Three LaLiga and one foreign clubs probe Rubén Pardo
The midfielder meditates looking for a way out in January. Athletic does not consider addressing his signing at this time and sports management has not moved a finger.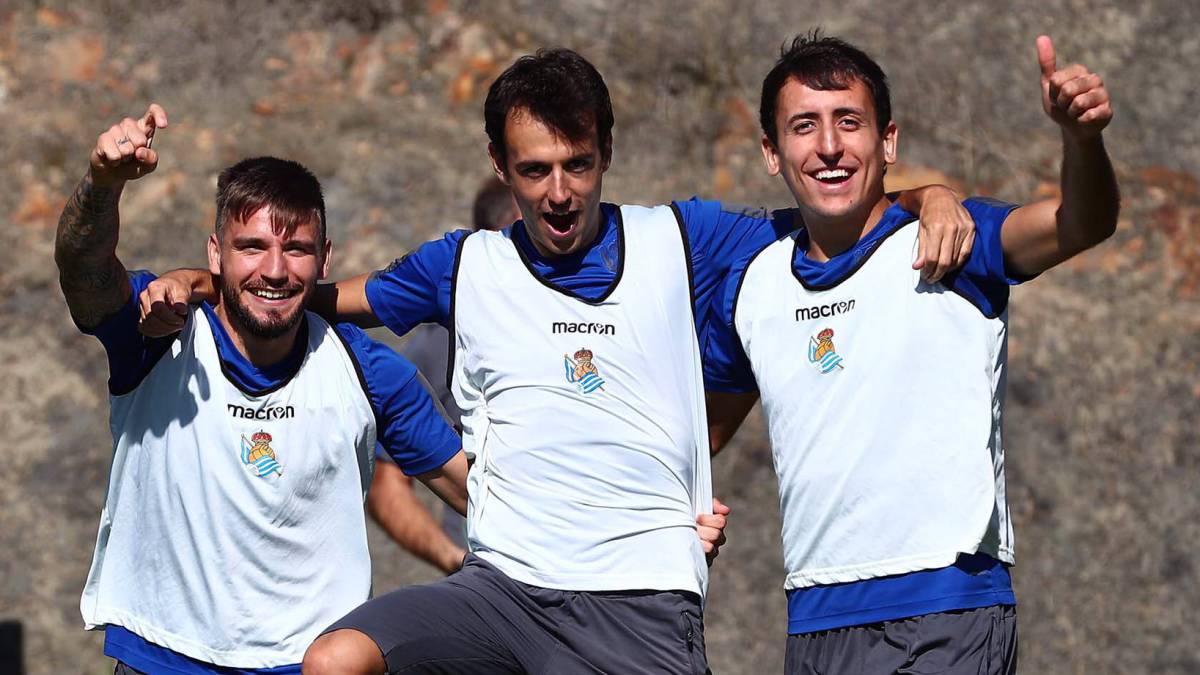 Rubén Pardo keeps going around his situation. He ends his contract in 2020 and in a couple of months he can negotiate his future with whomever he pleases. There is no indication that he will renew his contract with Real, since Imanol does not have him. Thursday in the bolus before Osasuna gave him some rope but it is normal that he does not enter or call. The Riojan offensive midfielder received two proposals from the Royal in summer to extend his contract, but they did not finish attracting him, and in the end that was his downfall.
He wanted to bet on a vindictive, lucrative year, thinking that he deserved a better proposal, because he wanted to continue in what he considers his home, and they have closed the door. Now he assumes that his stage in Anoeta is near the end. Moreover, it is not even clear if he wants to use up the remaining year of his contract in San Sebastián, so his representative explores possible options. He does not rule out even a club coming and negotiating with the Royal the exit in January, given that in July it would be free,
Pardo does not want to spend a full season in white. Last summer there was speculation about an option of Athletic, engaged in looking for signings under the stones. But there was nothing formal. Nor has there been any approach now and, today, Ibaigane rules out taking that step in January, when he could face the negotiation. Pardo put in his day an anti-Athletic clause: for all clubs it was worth 30 million and for the neighbor, 60. So out of service, he would have to win the affection of the people after this gesture if he came. Now the armor it has is € 60M .
Although the future of Beñat and San José, who have just concluded a contract, seems complicated in Bilbao, bringing Pardo would somewhat clog the projection of the red-and-white pearl Sancet. Of course, there are three LaLiga teams and one foreigner who are interested in signing him. Pardo, from the same town as Fernando Llorente (Rincón de Soto), is a player very dear to the realistic fans. He arrived at Zubieta with 12 years, where he has been 14, and planted in the first team in 2011, with which he has overcome the barrier of 200 games. Girondins and Mexican America already tried summer, but decided to stay. The Txuri-Urdin football director, Olabe, explained at the time: "We opened the door of a possible exit for Rubén." Pardo asked the club to be clear with him and they did. Olabe added: "He has been the player who has come up the most times to tell me 'Steal I don't play, I want to leave, let me out." In 2017 he was assigned to Betis and left a good memory.
Photos from as.com