Three internationals leave with their selections
Lunin, El Hacen and Unal will be the blanquivioleta in this FIFA window. Pedro Porro and Anuar stay in Pucela.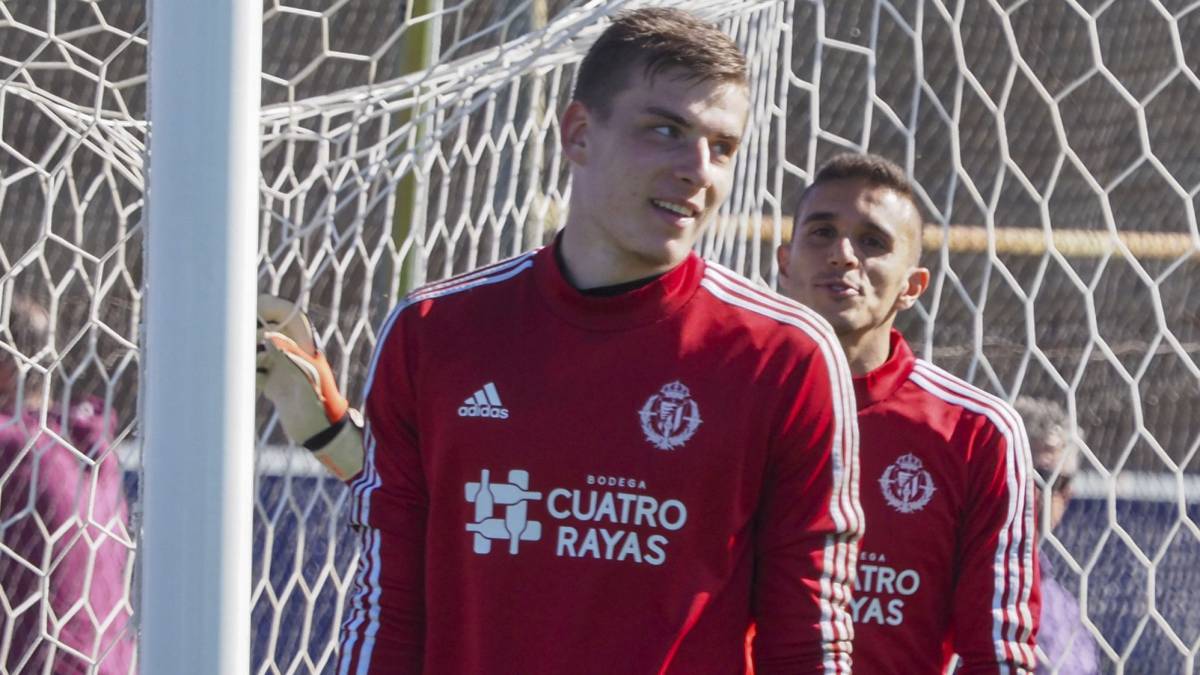 Three Real Valladolid players have received calls from their teams for the FIFA window that will stop the First Division competition this week. Lunin, El Hacen and Unal compose the list of international blanquivioletas, after they have fallen from their respective national teams Pedro Porro and Anuar, cited in the first stop.
Andriy Lunin is part of the Ukrainian list for the qualifying matches for Euro 2020 against Lithuania and against Portugal, which will take place on 11 and 14, respectively. In the same context, Enes Unal has been cited, who will be with Turkey in the clashes against Albania and France, on the same dates as the goalkeeper assigned by Real Madrid.
Meanwhile, El Hacen, midfielder of the Promises that entered the call of Sergio González for the match against Atlético de Madrid, will play with Mauritania against Libya on October 15 and against Mali on 18. The African midfielder is a key piece in his national team, with which he played the last African Cup this past summer
Photos from as.com