The 'FIFA virus' causes an exodus of 12 Madrid players
The white internationals come to the call of 8 selections and will participate in 15 matches. There is a Wales-Croatia with Bale and Modric face to face.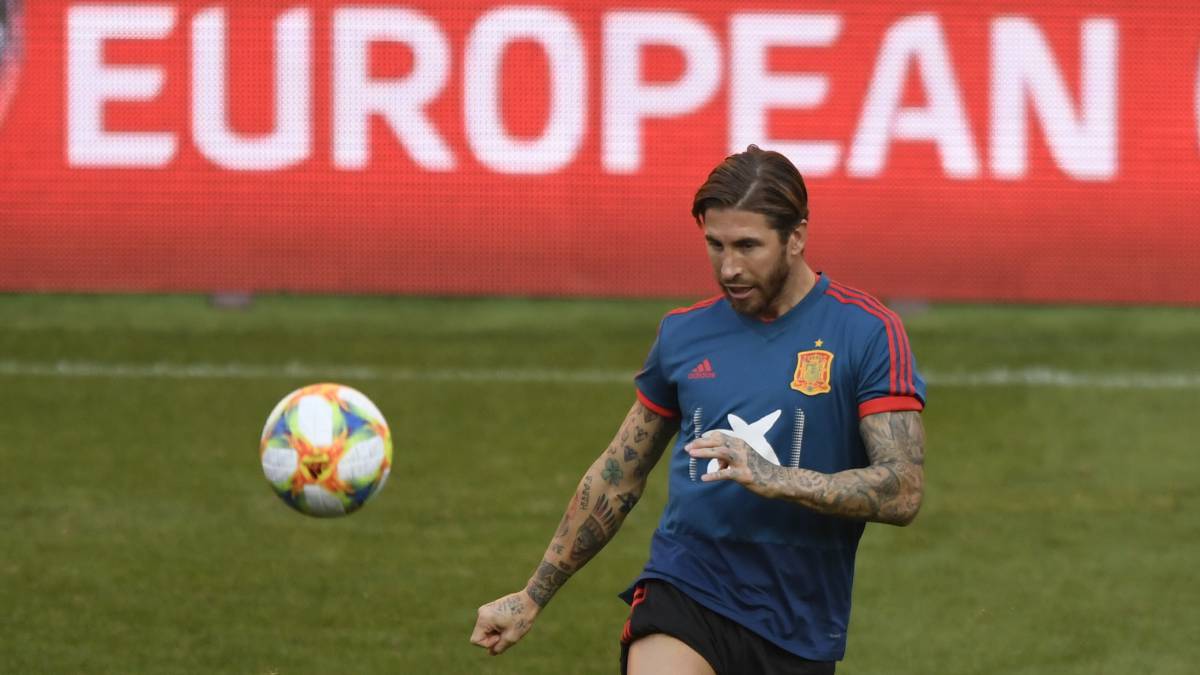 The FIFA virus again dismantles the Real Madrid costumes for a week and a half. A dozen Zidane footballers have left with their teams during this second international break of the season: Ramos and Carvajal (Spain), Varane and Areola (France), Hazard and Courtois (Belgium), Modric (Croatia), Bale (Wales ), Valverde (Uruguay), Casemiro and Militao (Brazil) and Rodrygo (Olympic Brazil). It would have been thirteen if Kroos, who was cited by Germany, had not been injured against Granada. In addition, regarding the previous break, Vinicius and Jovic have not been called this time by their respective selections.
Madrid's diaspora will be divided into three continents: Europe, Asia and America. The ones that will accumulate more kilometers of the total of 138,043 will be the South American absolute internationals. Casemiro and Militao will make 22,780 kilometers to play in Singapore friendly with Brazil against Senegal and Nigeria. The Uruguayan Valverde will return with 22,748 after contesting the double confrontation of the Celeste against Peru, first in Montevideo and then in Lima. Three other players will exceed 10,000 kilometers: Rodrygo, who will play two friendlies in Recife with the Brazilian Olympic team against Venezuela and Japan; and Hazard and Courtois, who will have to travel to Kazakhstan in the second of the qualifying commitments for the European Championship that Belgium has. The least kilometers will be Modric, who will play in Split (Croatia) and Cardiff (Wales)
The break will bring a confrontation between Real Madrid players precisely with the Croatian as one of the protagonists. Modric will meet Bale this Sunday 13 (20:45) in a Wales-Croatia that can be decisive for the classification options both in group E.
The good news for Zidane is that half of the internationals will be released this Sunday. In addition to Modric and Bale, Casemiro, Militao, Hazard and Courtois may be back in Madrid on Monday, although Brazilians and Croats have long return trips ahead. Varane, Areola and Rodrygo will leave their commitments on Monday; Spaniards Ramos and Carvajal on Tuesday night and Valverde will be the last to return. La Celeste plays against Peru in Lima at dawn on Tuesday 15 to Wednesday 16 (03:30 Spanish time) and on the return a 9,520-kilometer transoceanic flight awaits.

Photos from as.com