The USA is already preparing for the Games: LeBron, Curry, Kawhi ...
The great stars of the NBA have expressed, in the presentation of the franchises for the new season, their desire to be in Tokyo 2020.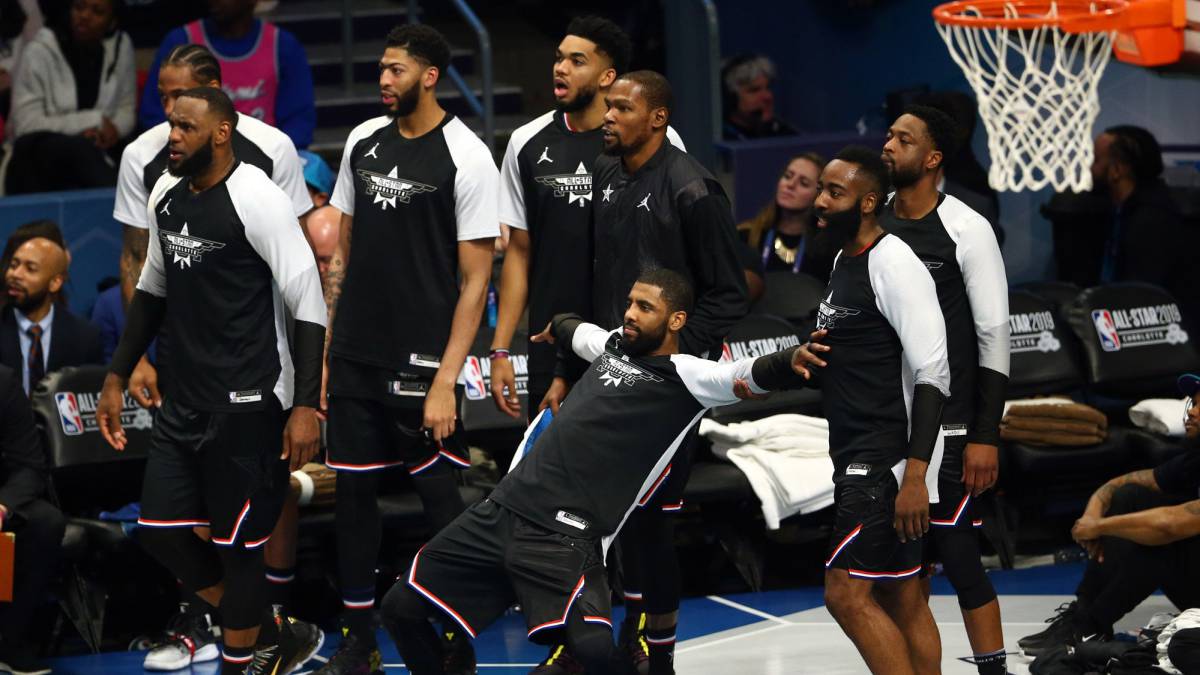 The seventh place of the United States in China was the worst classification for Team USA in a World Cup and the first defeats with a NBA squad since Japan 2006. The price of going with a selection that was far from plans A, B, C and even D. Of the 35 players of the first call, 31 rejected the call of the Federation and the team, caught with pins and with little star dust, fell very short.
But next summer he returns to Asia to play the Olympic Games in Tokyo ... and that will be another story. That date does attract the kings of American basketball. In recent days, while he starts the new NBA season, he has already publicly made a list of players that cuts his breath: LeBron James, Anthony Davis, Stephen Curry, James Harden, Damian Lillard, Klay Thompson, Kawhi Leonard, Paul George, Draymond Green ... Even Kevin Durant, who will surely remain blank the entire course with the Nets while recovering from a fractured Achilles tendon, has left the door open for the Asian appointment . Just in case.
Jerry Colangelo, the renowned executive in charge of shaping the national team, does not appeal to the thirst for revenge. Simply, it is increasingly clear what the priorities are: "The World Cup is something very important in the rest of the world, but in the US the focus is on the Games." David Stern, commissioner of the NBA between 1984 and 2014, is one of many who has pointed to the new FIBA calendar, which places in consecutive World and Games years: if the NBA stars do not want to commit two summers in a row, they will always pay the World Championship dish
After the World Cup, Colangelo promised several of those who went to China that they would take place in the pre-list of 35 that will be prepared in December. From there will leave the 20 that will work in July in Las Vegas with the final list of twelve already on the horizon and the feeling that, although there is still a whole season ahead, the US will be practically invincible again in Tokyo.
Photos from as.com