The next McLaren promises from the wind tunnel
"I like what I see," Sainz tells AS in Suzuka, and the factory already directs its efforts to that car. "This should not be a bad circuit for us."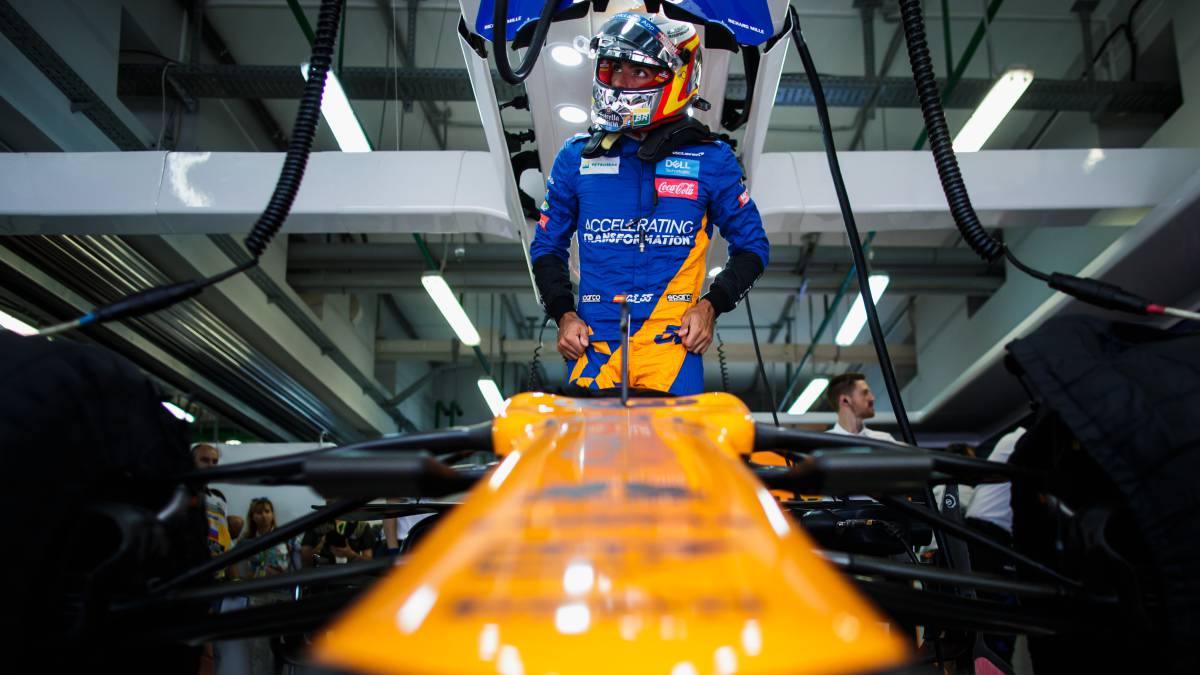 Carlos Sainz, earring of typhoon Hagibis like any neighbor of the 'paddock'. The Madrid responds to AS's questions upon arriving in Suzuka, a circuit he likes. The McLaren of 2020, its good outings this season, how to finish the course and the Rally of Morocco.
-Why do you like Suzuka?
-First because it is from the old school and these penalize the mistakes more. They have curves with more positive 'camber', fast, with changes of direction ... geometrically more natural. I really like it because it penalizes the pilot's failure and rewards the one who risks. All curves are different and have their little trick, it has a lot of 'flow'.
-And how is your car doing?
It shouldn't be a bad circuit for us, many fast corners in which the car is doing well and a couple of slow corners that are not going so well, but we will see it during the weekend.
-The McLaren, is he from Russia?
-It is the car of Russia. It is not that everything is directed to 2020, but in this race, in particular, there is nothing. Things will come until the end of the year
-Are you asked about the 2020 car?
-I ask more than they ask me. It's me who goes every week to ask how the car is going next year. They are all week in the wind tunnel, there are things we are testing and for me the important thing is that, if we see things that work for next year, why not try it this year making an effort, economic and logistic, but that allows us to also learn from this year's car.
-Do you like what you see?
-I like it. That does not mean that we will be close to the leaders next year, that's what many years are needed, but I like what I see.
-Where is the key to good outings this season?
-That is a secret that I will never reveal (laughs) .
-And what part can be counted?
-I have always worked out well in F1, it is not a novelty of this year although perhaps now it is valued more. I made a very important improvement in 2016 in that regard. And then, I never look back, just forward. Whoever goes out, in front or next, always try to do it with motivation and desire to advance.
-Two fifths, two sixths, what position do you want to end the year with?
-Being realistic, let's try to be sixth or seventh. Red Bull takes us one minute, almost one lap per race, and it is very difficult to fight them. It is important to tie the room in builders against Renault, hopefully we can do it soon, and in the meantime continue to finish the best of the rest.
-Have you followed the Morocco Rally?
-I followed him to the letter (Sainz Sr. finished second) .
-Your father usually comes to the races, don't you consider going to follow a Dakar?
-For now I can not because it coincides with my preseason, they are my first two weeks of training and the most important, I have also been told that the Dakar is almost better from home than going there. Some year I will go, but not right now.
Photos from as.com