The new VAR system is 43 seconds slower
This season takes an average of 2 '14' 'per intervention, the previous campaign was delayed 1' 31 ''. The number of times the referee goes to the monitor has also increased.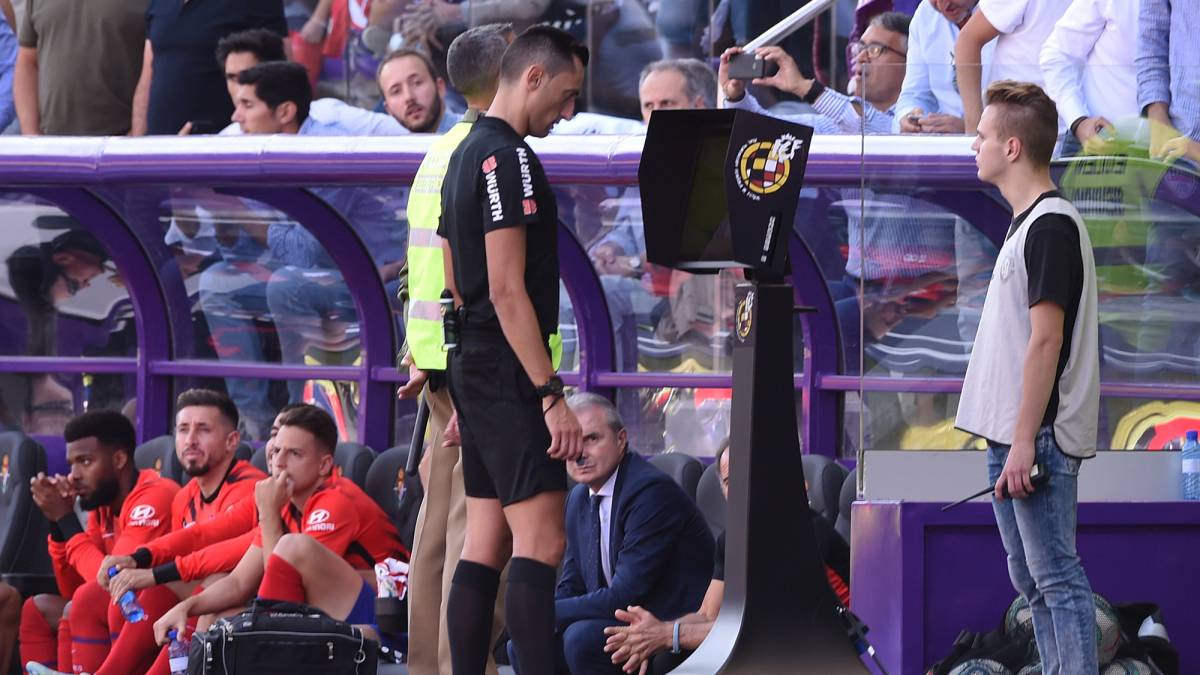 EI VAR lives one of the most complicated moments since it was implanted in LaLiga. To the last controversies due to the Federation-Mediapro confrontation and the error of not invalidating a penalty in Leganés-Levante, the criticisms of players and coaches are joined by the time that is lost in the video arbitration interventions.
The tool faces its second campaign being more interventionist compared to last season at this stage of the League, in which Mediapro was the supplier. They go 30 performances of the VAR by the 26 of the previous year. Another of the critics' requests for this technology has also increased, the number of times the referee goes to the monitor: 19 times 10. Almost double. And, in addition, it has become more decisive, since the sign of the party has changed five times (four in 2018-19). However, there is another record that has also increased and has raised complaints. The average time it takes to discern during an intervention is in the two minutes and fourteen seconds this season versus the minute and thirty-one seconds of the past.
The change of provider has worsened the average time per intervention in all cases in which it can act. In the goals they have gone from 1 '31' 'of the previous campaign to 2' 01 '' this; on penalties, from 1 '27' 'to 2' 08 ''; in possible red card actions, from 1 '29' 'to 2' 49 ''. There was no identity error this season, but in the previous one there was one (2 '04' ') .
Velasco Carballo, president of the arbitrators, presented in August one of the virtues of the new VAR supplier (Hawk - Eye). It was the gameplay: "With this system it is simpler and more precise." But the time it takes to draw the lines has also increased: 2 '04' 'by 1' 37 '' from what was delayed with that of Mediapro.
However, in the Champions League, which also use Hawk-Eye, the average time in interventions to draw the lines is 1 '11' '. Lower than Mediapro and LaLiga Santander this season. "In Spain they have been using this system for a short time and the referees are not yet accustomed. In a few days we will see," said Hawk-Eye sources consulted by AS.
Photos from as.com