The Metropolitan never fails
After the full against Juventus and Real Madrid, this one with record attendance, three others are expected for Valencia, Leverkusen and Athletic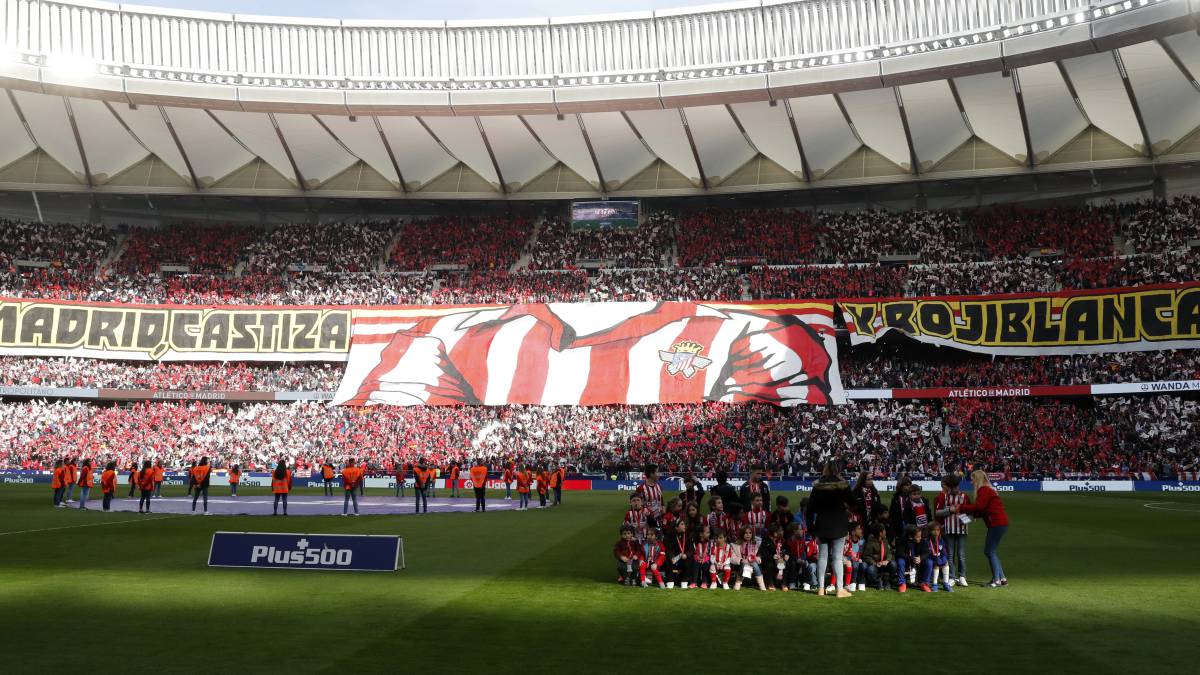 The rojiblanca fans anxiously await the return to the competition and the return of Atlético to their stadium. Three home games have the Simeone team to continue climbing positions in LaLiga and finish routing the group stage of the Champions League. And three full are expected. The stadium has already registered two. The first, on September 18, coinciding with the visit of Juventus. Then, in the derby, the Wanda Metropolitano recorded its attendance record with 68,032 spectators. Now the fans are preparing for the visit of Valencia next Saturday, October 19 at 4:00 p.m. For that meeting, only the option to get an entry through the transfer of tickets or VIP seats in various areas of the stadium from 220 euros is already available. More than 3,000 rockers have already confirmed their attendance to the game from various points in Spain. The schedule of the game and the day have led to the organization of trips from Malaga, Cáceres, Badajoz, La Coruña, Mallorca, Córdoba, Soria ... In addition, the fan club will arrive from Belgium.
Then, on October 22 at 6:55 p.m., it will be the turn of the Champions League. The Leverkusen arrives at the Metropolitan and more than 14,000 tickets have already been sold. 1,500 unsubscribed members have redeemed the invitation to which they are entitled to this match. There are still about 2,000 seats left for the Champions League match of general capacity from 15 euros for members and 30 for the general public. VIP locations are also available from 180 euros
The next to visit the Atlético stadium will be Athletic. The people of Biscay will play there on Saturday 26 at 9:00 p.m. and there are only about 600 general seats left. There is still the possibility for non-subscribers to redeem their invitation for that match and, in addition, there are VIP tickets from 220 euros.
Photos from as.com