The long shadow of Borja Iglesias affects Espanyol
With the Panda's goals, the parakeets had league runner-up numbers; Without their goals they were relegation team. Gallego does not find his substitute.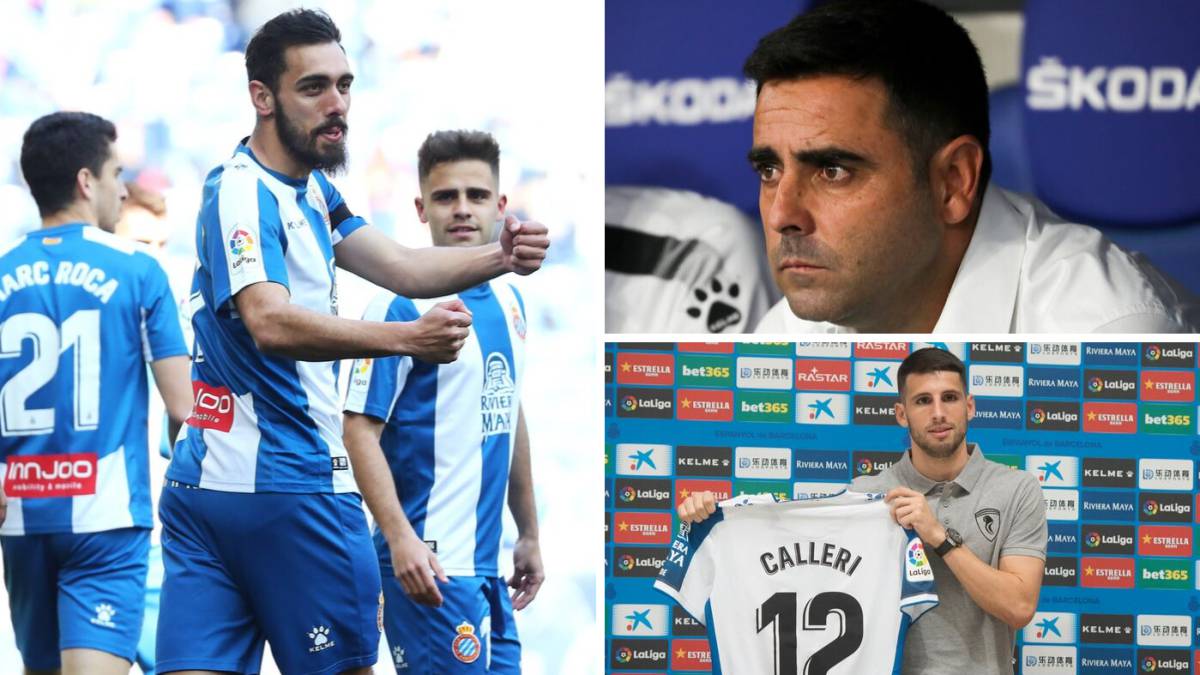 Espanyol arrives this Sunday at Son Moix in need of points. A victory, two draws and four defeats seem like a scant booty for David Gallego's men. However, the main must of the team at this beginning of the season is the goal. At least in domestic competition, given that in the Europa League they usually play the arena. The march of Borja Iglesias to Betis in the twilight of the market remains a slab too heavy for the blue and white.
The 'Panda' scored 17 goals and distributed three assists in the league last season. Ten wins, five draws and two losses is the baggage that resulted from the 17 games in which the forward drilled the rival goal: 68.3% of the points. League runner-up numbers: Atlético added 76 of 114 possible, 66.7% of the total. On the other hand, when the Galician had wet gunpowder, they only added 17 points in 20 games (the striker lost a match by penalty), 28.3%, numbers that would have sent him to LaLiga Smartbank: Girona went down with 32 , 5% of possible points. From runner-up of league to team of descent. Obvious. Espanyol needs a 'killer', but Gallego can't find it.
Of the four goals achieved by the Blue and Whites, only one has achieved a component of their attack front. Facundo Ferreyra in the match against Eibar in Ipurua (1-2). Interestingly, in the only victory accumulated so far. The other three bear the signature of Adrià Pedrosa, Esteban Granero and Zaldúa at their own door in the defeat in San Sebastián.
Without Calleri or Ferreyra
Of the staff available to Suria, Jonathan Calleri was the '9' who bore the weight of Borja's long shadow. Shadow that was increasing as its scoring drought continued: 0 goals in 383 minutes since landing in Barcelona. However, the Europa League match against CSKA left injured, joining its loss to that of Ferreyra himself. The 'Chucky' fell out of favor in the aforementioned match against Eibar and is not expected back until the end of October.
With this panorama, the scoring contribution of the young Campuzano (scored in Moscow) and Wu Lei and the 'monkey' Vargas seems crucial to survive in Primera. None of them has held any goal in these first seven games and its effectiveness depends on the continuity of David Gallego.
The parakeet must wear the European suit in domestic competition if it wants to shed enough light to hide the shadow of Borja Iglesias. As soon as they find their reference above, they will begin climbing.
Photos from as.com