The billiard judge is Alex's mechanic and suffered "just in case he didn't get it"
Guille Carrillo is already a classic in Márquez celebrations and for this occasion he dressed as a smooking and gave the champion a cue to get the ball 8.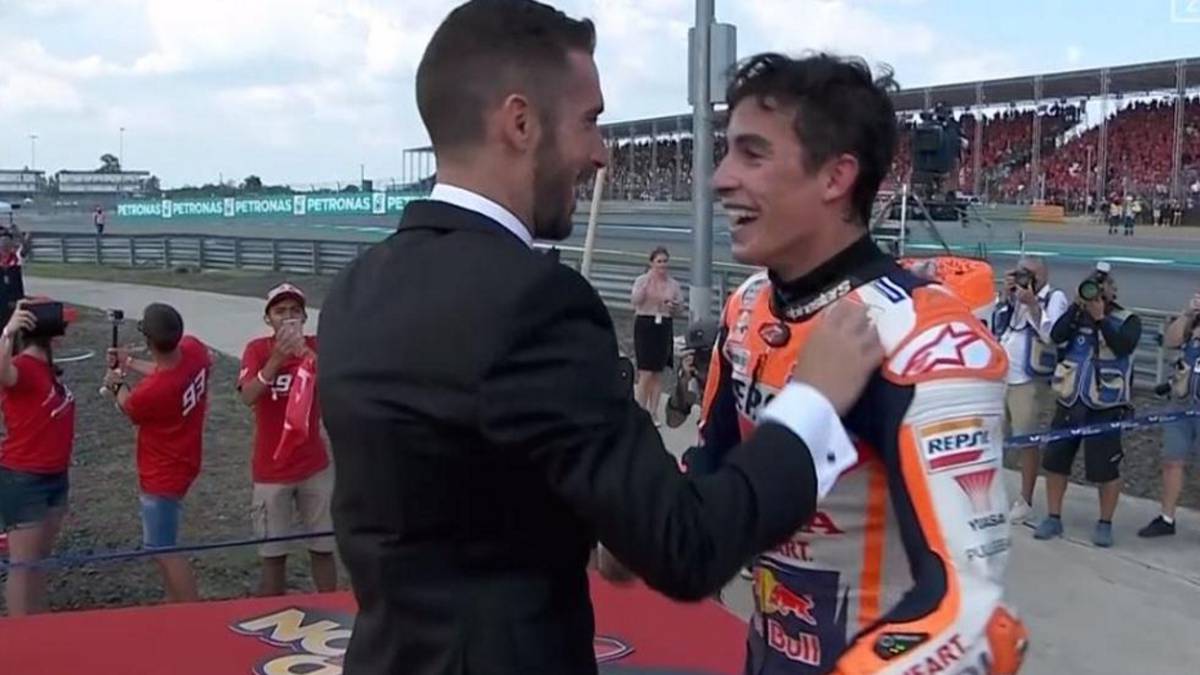 Marc Márquez's fan club was ingenious with the celebration of the eighth world title of his pilot and to make it happen again they had the complicity of Guille Carrillo, who is Alex's trusted mechanic and this time he had to dress up as billiard judge
Carrillo already dressed as a samurai in Japan and was also in the dice of the sixth title, to name a few, and in Buriram he dressed in smooking and handed him the pool cue, which he gave chalk, so that the already eighth champion embocara the ball 8.
"I had no trick on ball 8 and I was suffering in case I didn't get it, but ball 8 always has many attempts to put it, but he, as always, has hit the first one," he told this newspaper in pit lane before reveal the conversation he had with his pilot's brother: "I told him to be calm and that if he didn't put it at first, then improvise, but that he had to put it in."
Alex, on the other hand, assured that "Guille is a crack, although the poor must be wearing a tremendous heat like this here." But the mechanic was delighted with life: "I do what they ask. No problem." Next year they have to turn to him again ...
Photos from as.com