The Agrupació de Penyes acts as 'spokesman' for Anil Murthy
The explanations about Marcelino's dismissal that the president of Valencia has not yet publicly given are transmitted by the Agrupació after Thursday's meeting.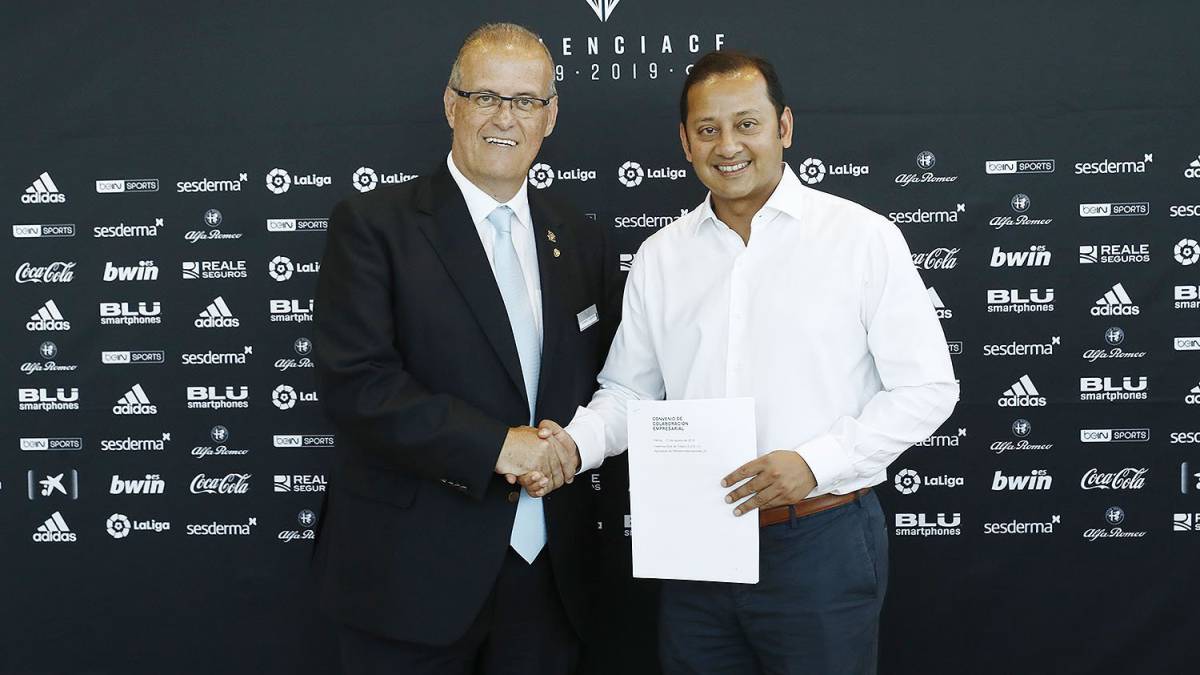 The explanations that Anil Murthy has not yet publicly given on different issues of Valencia today are being given in the last hours by Fede Sagreras. The president of the Agrupació de Penyes is acting as an indirect 'spokesman' for Murthy and also for Meriton Holdings.
Thus, in the different press and radio interviews that Fede Sagreras has granted as a result of his meeting with Murthy last Thursday, they have transcended for the first time some of the reasons why Peter Lim made the decision to dispense with Marcellin, in addition Murthy He took advantage of the appointment to request through the president of the clubs a "sorry" for his gesture to silence the fans in Mestalla that the president has not yet heard from his voice.
Anil Murthy has only issued a short speech (in the presentation of Celades) and a brief interview (Movistar Champions on Chelsea Day) since the Alemany-Marcelino project was resigned. In neither of his two interventions he deepened or gave arguments about the reason for the relief on the bench.
However, as a result of the Agrupació de Penyes requesting a meeting with Murthy to expose their concerns and complaints received from different clubs for the course of club management, it has transcended through the mouth of Fede Sagreras that in valuation of Rafinha property and Denis Suarez were two focal points of discrepancies, in the sense that they were seen as two 'walls' for a model in which Lim wants to bet more on the quarry; It was also transmitted to the president of the Agrupació that Lim lost his confidence in Marcelino following his last press conferences.
Fede Sagreras, inclusive, has been responsible for contextualizing the Cañizares case, something Murthy also explained to his employees at Tuesday's meeting. Specifically, it was detailed that the project was going to take place on Barcelona day and it was paralyzed because the context (Celades debut) was not the ideal one in the opinion of the club.
Mateu Alemany hopes to be able to close his exit shortly
Mateu Alemany is still waiting to reach an agreement to terminate his contract with Valencia. Although two weeks ago the Balearic manager himself announced his reinstatement to the work of the CEO, the truth is that his continuity is out of place due to what happened this summer. There is no communion with the property or with the direction of the project, which does not even see you as a valid spokesperson for your project. However, despite the nonsense of holding him in office, Meriton continues without accepting his disengagement.
Photos from as.com