Technicians hallucinate with De Jong: he has broken several records in the physical tests
The Dutchman is the toughest, the one who recovers best, the one with the highest aerobic capacity, the one who touches the most balls and the one that covers the most heat zones.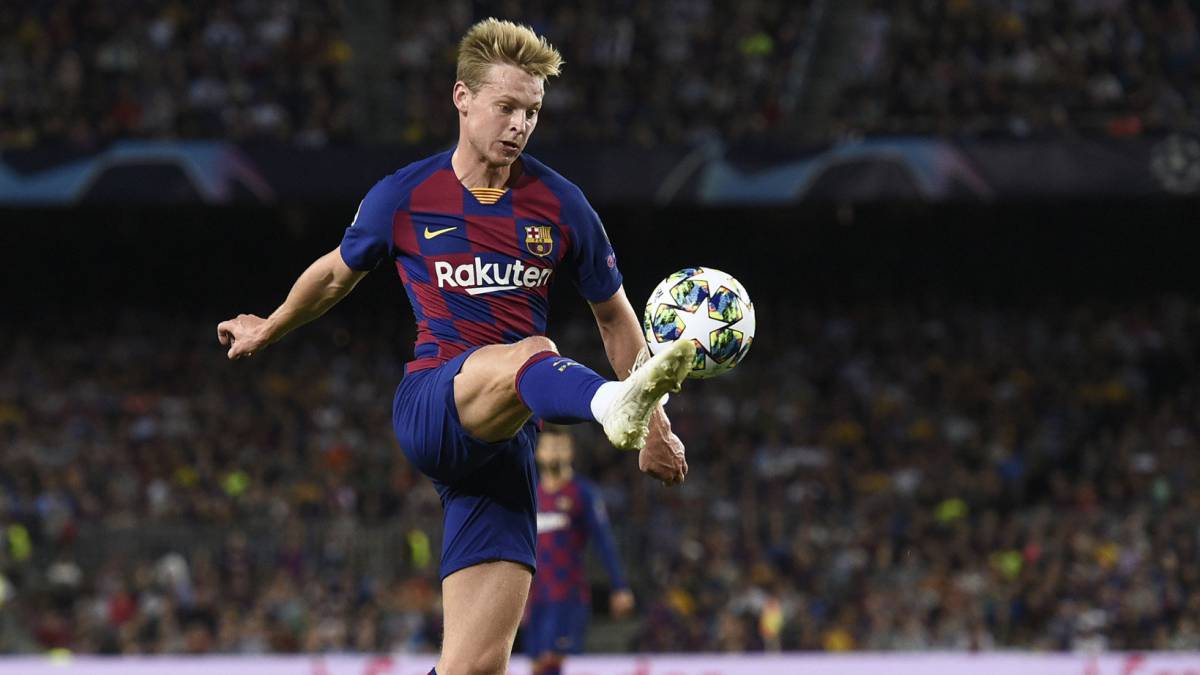 Since Barcelona introduced in its daily work routine the technology to evaluate physical and resistance parameters through GPS vests, they had not found such spectacular data and even less as clustered as Frenkie de Jong throws . They say inside the locker room that the Dutchman has the characteristics of "a total athlete", with a "privileged" physicist who could "participate in Olympic Games in medium and long distance races" .
In all the preseason physical tests, in the friendly ones, in the training sessions and in the official matches, the midfielder has surpassed himself and seems to have no roof yet. It is the player who runs more kilometers in a match, although its position on the field and way of playing might seem the opposite, it is the one that has a greater aerobic capacity to face an effort, which recovers better after wear , the toughest, the one that touches the most balls and the one that covers the most heat zones on a pitch. All this data makes him the most complete player in the squad.
In fact, some of the parameters that the Dutchman has achieved have never been seen since Barcelona resorts to this type of technology. His ability to recover after an energetic wear is much higher than any of his companions and his resistance to remain in the field without noticing the effort is almost insurmountable. Until now it was Rakitic and Sergio Busquets who had reached some years ago the most spectacular figures, but De Jong has swept them away with a stroke.
"It does not seem so, but it is a physical wonder, a beast," assumes one of the staff members, who acknowledges that he did not give credit to the first data evaluation that the GPS analyzed on the laptop, with ultra-broadband technology , during the premiere of the test this season
This privileged condition allows De Jong to add many minutes and be an essential piece for Ernesto Valverde's board. In fact, it is the longest signing with more travel this season, it has already added 809 minutes, almost 90% of the total that have been played, no match has been lost yet and it has also started nine times and substitutes only in 4,
Photos from as.com