Tanak remains leader, but Ogier and Neuville do not yield
The Estonian is still in the lead in Wales, although with his two rivals for the title stuck to his heels. Jan Solans remains in the lead among the Juniors.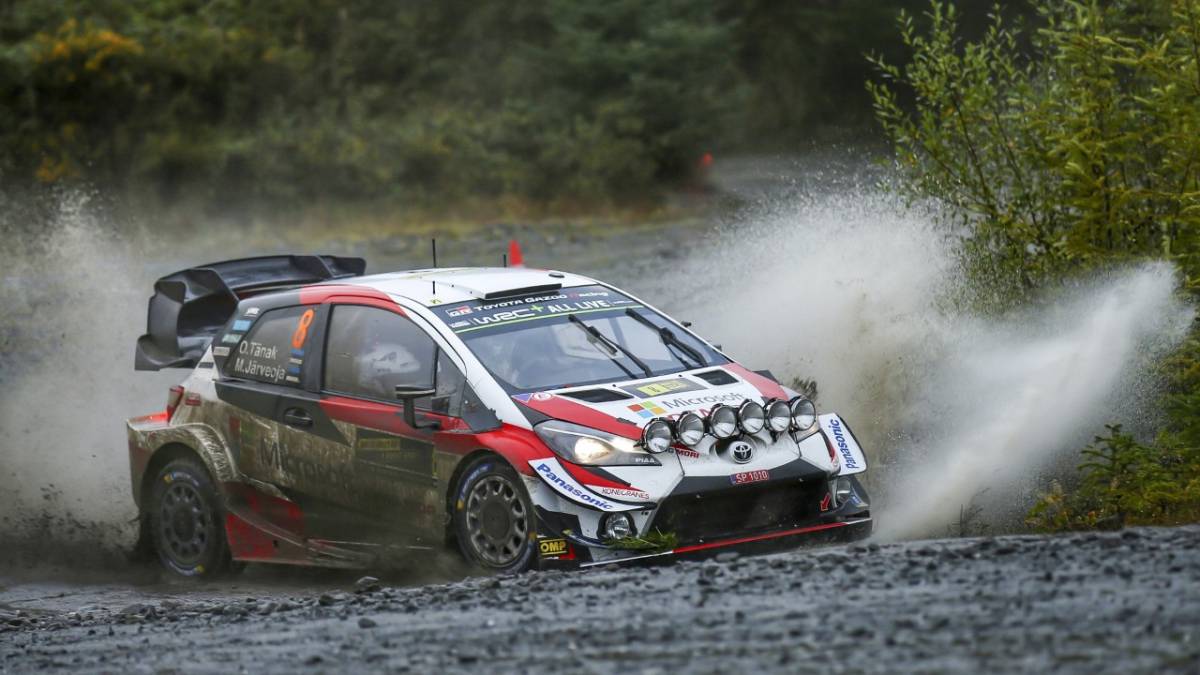 Continue the three-way duel between the World Rally title contenders. Although Ott Tanak maintains the lead in Britain, Sebastien Ogier and Thierry Neuville remain in their wake. Nobody gives in to the muddy roads of Wales in a close fight that promises to keep us in suspense until the last meter.
The floor is in better condition in the second stage, but it is still full of mud traps and puddles that can at any time promote surprise. As has happened to Craig Breen, who was overturning, which caused his partner Neuville to stop when he found it, giving up a few seconds. But without losing the rebuild of Tanak and Ogier, so they remain stuck halfway through a day in which there is no intermediate assistance. Any error can be definitive.
The one who is giving up little by little is the fourth man of the duel for the triumph and initial leader of the test, Kris Meeke, who recognizes that he is now thinking about the points of the brand championship. Once the third Toyota of Jari-Matti Latvala was out of play, the Briton cannot fail in the fight that his team maintains in front of Hyundai, leader of builders.
Jan Solans continues his great performance, and remains leader in junior. The Spaniard marches steadily towards the title that his brother Nil already won two years ago. Not only leading the test with ample margin over his maximum rival, Tom Kristensson, but also winning sections, which give extra points in this category.

Photos from as.com