Rubi and the curse of the bench change at Villamarín
The Betis coach decided to vary the location and it is not going well, as happened to Héctor Cúper and Carlos Timoteo Griguol.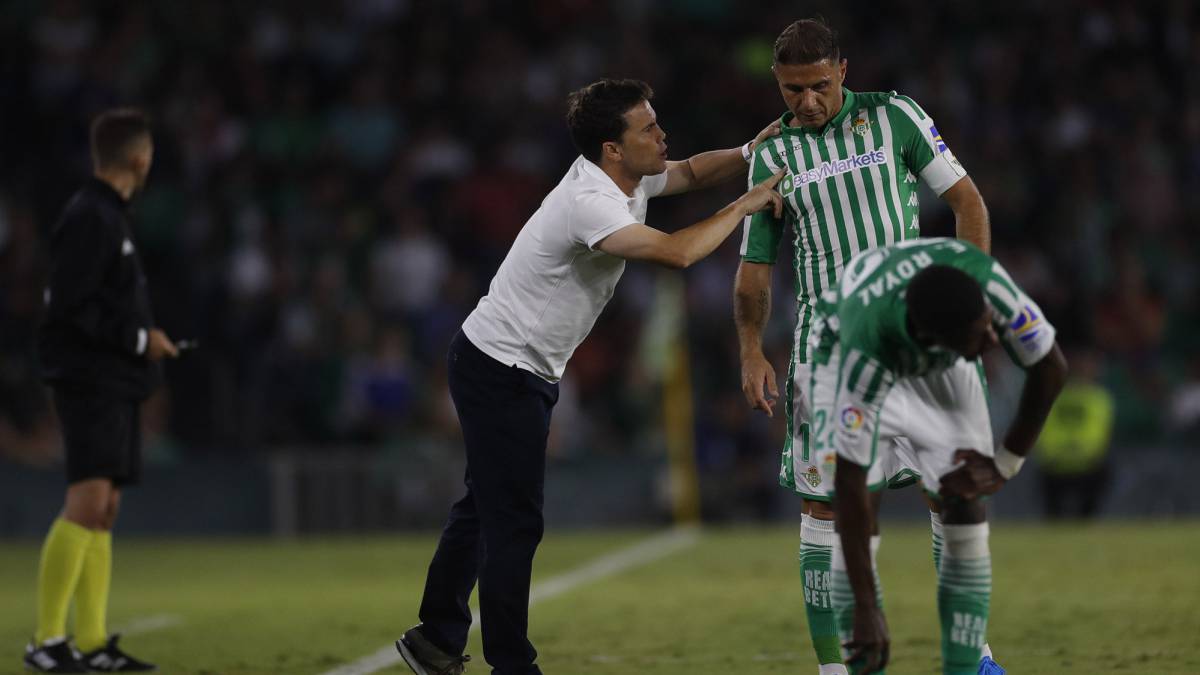 Nine points in eight days leave Betis at the bottom of the standings just before the international break, 15 days no less before returning to play (in Anoeta, no less, before the Royal Society) that put Rubi especially in the point of view. The Catalan coach has made some controversial decisions since he arrived in Heliopolis, including changing the local Benito Villamarín bench, from left to right in the Preference band of the La Palmera Coliseum.
Among the alleged motivations would be to be closer to the line judge who is in that band. Two victories, two draws and one defeat contemplate Betis in his five home games this season (three away) and that which has enjoyed a home calendar a priori not too difficult: Valladolid, Leganés, Getafe, Levante and Eibar. He has suffered, yes, several controversial arbitration decisions protested in Heliopolis.
The change of the location of the bench also did not sit well with the Argentine Hector Cúper and Carlos Timoteo Griguol, last Bético coaches before Rubi to do so. There seems to be a curse with the matter. The exvalencianista and exmallorquinista barely lasted 14 days in the 2007-08 campaign because he was dismissed after a defeat (0-2) against Atlético at Villamarín. Griguol would resist something else, 22 league games, and Betis would make two technical changes (Hiddink and Hadzibegic) before falling to Second Division in that 1999-00.
campaign
Photos from as.com