'The Rock' Medvedev not for: sixth consecutive final of the year
The Russian showed his mental strength at key moments to break a great Tsitsipas: 7-6 and 7-5. It will be measured in the final to Berrettini or Zverev.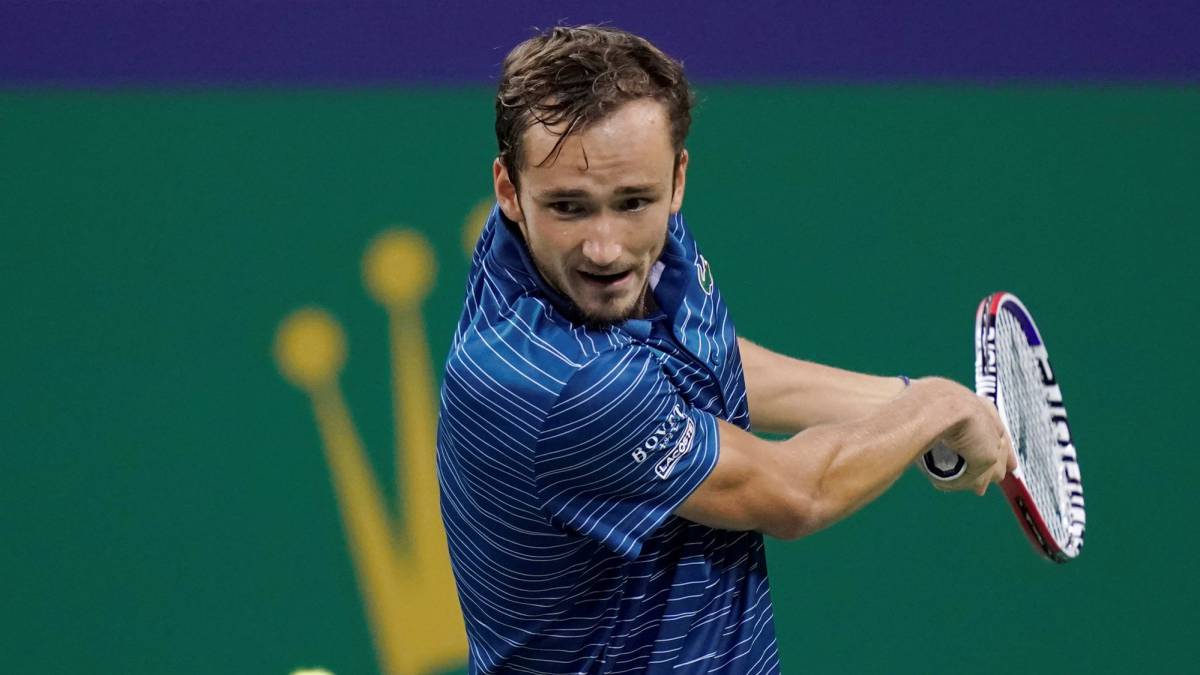 The qualifications to describe the season of Daniil Medvedev begin to run out. The Russian tennis player is already an elite of tennis and guarantees spectacle in each tournament. The 1,000 Masters in Shanghai were no exception, where the Russian 'La Roca' reached the final after beating Stefanos Tsitsipas 7-6 and 6-4. Despite the high level of play of the Greek, Medvedev showed once again the solidity that characterizes him to achieve the ticket to his sixth consecutive final of the year: Washington, Montreal, Cincinnati, Us Open, St. Petersburg and now Shanghai.
In this almost perfect sequence, the Russian managed to tear down several walls: first Grand Slam final, first Masters 1,000, first Masters title ... However, his performance only translated into two titles: Cincinnati and St. Petersburg. Next Sunday, in what will be his third consecutive Masters final after Montreal and the aforementioned Cincinnati, Medvedev will have the opportunity to expand his medal winners against Berrettini or Zverev, who play the classification in the second semifinal. As if his fitness were not enough to give him a favorite in the final, his numbers give him even more reason: leader in victories of 2019 with 55 (the last 8 consecutively) and more than a month without losing a match ( since the end of the US Open against Nadal) .
Before Tsitsipas, the Russian sent a message with a view to the end that his great virtues remain intact: mentality, physicality, perseverance and, of course, great service. In a very close first set, Medvedev gave the necessary pull in the tie-break to close the set. In the second, Tsitsipas conceded a break to the first exchange that seemed final. With 5-4 and serve, Medvedev lowered the level and that of Athens held on to his options to match the contest. But it was a mirage. 'The Rock' immediately returned the break and reassembled his particular 'show' encouraging the public from the track to encourage him. At the second opportunity to close the meeting with the service, he did not forgive and took Tsitsipas out of his mind without disheveled. There is no one to stop Medvedev.
Photos from as.com