Renault is approaching collapse
They ended Friday with the penultimate car for improvements that didn't work. The fourth budget has no results and they run out of customers.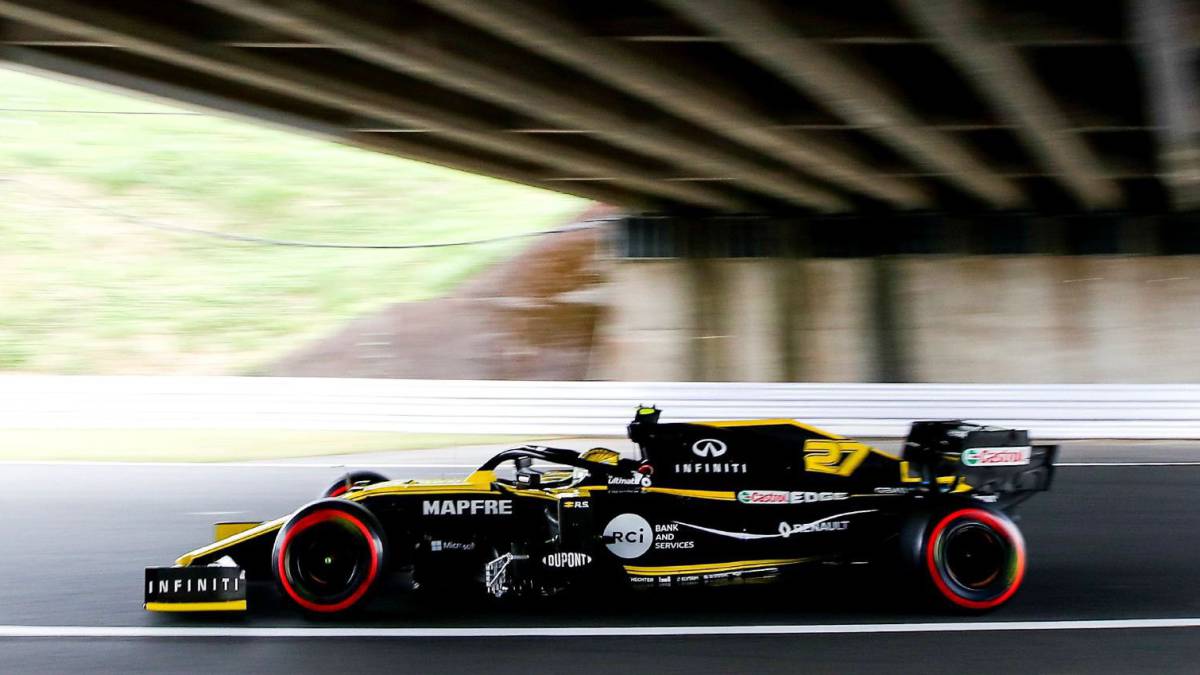 Renault had at times the fourth fastest car of 2019, that was the position he defended for his final classification last year, but this Friday in Suzuka he was stuck with the penultimate car of the grid, just ahead of Williams. The improvements introduced did not work or did not get properly tuned with the 'set up': they tested a front wing to which they could direct their intentions in the RS20 next year, but the first results have not been encouraging, with Ricciardo, 18º and Hulkenberg, 19º.
If you confirm your step back at this end of the course is not a disease, but another symptom: the French firm is suffering this season without finding the way either with the chassis, or in its engine, or from the direction of the team. Surpassed by a client team, McLaren, who did not fight for points a year ago, the fourth largest budget of F1 (about 200 million with the engine division included) has no results proportional to its investment.
In three years they will have stopped supplying power units to Toro Rosso, Red Bull and McLaren, with the consequent reduction in revenues (about 25 million per team) and without results, their management panel can reconsider the presence in the 'Great Circus', as they did in the past, listening to potential buyers of the Enstone-based team. "We will focus on ourselves, one less distraction, and economically it has no impact because we sell at cost of production," says Cyril Abiteboul about his disengagement from McLaren in 2021. The leader is another one pointed out by his management, in need of a turning point. as soon as possible
That engine is the third in discord, even Honda admitted to AS that it is above performance, but with reliability problems that have degenerated into grid penalties for all riders who ride it. Precisely in Suzuka, McLaren accuses lack of top speed in the last sector of the circuit, and it is not ruled out that before the end of the year both those of Woking and the two Renault officers assume new penalties for another change of unit. And in the drivers section, Ricciardo, the third highest paid on the grid, joins a car that is not up to his record, with Hulkenberg, who as leader of the project has come to discard in favor of the French Ocon. Too many curves, and changes of course in a team that 15 years ago had Alonso and Fisichella, their two pilots, 1st and 3rd in Suzuka.
Photos from as.com